Singapore Translation and Interpretation Services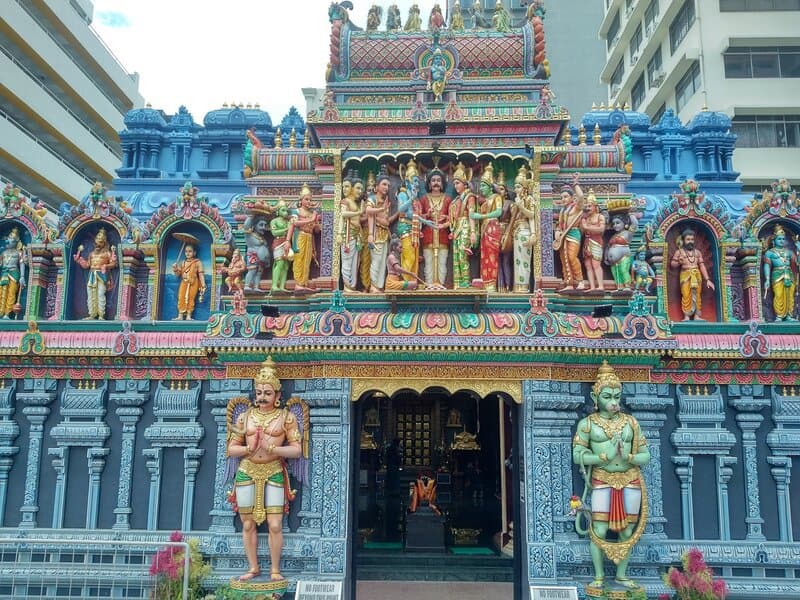 Singapore, one of Asia's largest business hubs, has many names, the "Lion City" is one of the most consistent iterations. An impressive name, certainly, but a very suitable one. This sovereign city-state is surely one of Asia's most impressive destinations.
One of Singapore's most spectacular sights can be found right upon arrival. Jewel Changi airport boasts the world's largest indoor waterfall. A little further into the city, the Gardens by the Bay, Singapore's iconic, majestic gardens, beckon.
Given that Singapore has almost as many official languages (English, Mandarin, Tamil, and Malay) as it has names, it is no wonder that it is a major player in the world of finance, commerce, and hospitality.
Whether in Singapore or anywhere else in the world, CCA stands ready to assist you with all your language needs.
A Personal Linguistic Touch
These days, it seems like every phone, laptop, or computer has a machine-based translation app available. And they all offer the same thing: convenience. Unfortunately, however, as anyone who's ever tried using one of these apps for a project or conversation will attest, they are far from accurate. Depending on the app you use, you might end up with quite the jumble of words that make no sense and leave you stranded.
A nightmare, in a professional setting.
That is why at CCA, we rely on human translation instead of machines. We only work with the best translators and interpreters in the business, and because of this, we can guarantee accurate results that are far from a jumble. Our linguists are not only highly trained but also native speakers of the target language. One of the advantages humans, and particularly native speakers, have is that they can pick up on tone, nuance, and intent – something an app will never be able to do. This way, you can be assured that no cultural nuances are missed in written translations and spoken interpretations.
And unlike machines, our translators and interpreters adhere to a strict code of ethics, providing you with additional peace of mind.
CCA is the Platinum Standard of the Language Industry.
Quality is always our Number One priority.
Top-Level Written Translations
Are you in need of content that needs to be translated? You have come to the right place. Chang-Castillo and Associates (CCA) are known to provide the platinum standard in written translation services. We provide written translations for a wide range of documents and content such as:
…and any document you may wish to translate.
Each project is assigned to one of our project managers who themselves are highly trained linguists. They have a passion for language and will ensure that your project is given the attention to detail it deserves. Like our founders – themselves professional interpreters and translators – they regard language as more than just a profession. For them, it is a passion.
Our translation process consists of three steps, involving at least three different linguists:
Translation – the first draft of the document will be composed by one of our expert translators.
Editing – a second linguist will apply corrections, check the style, grammar, punctuation, and ensure the translation is accurate and complete.
Proofreading – a third linguist will conduct a final check, adjust any formatting issues, and resolve any last typos, as well as ensure the intent of the message has been accurately captured.
This process gives our clients the confidence that their final product is publication-ready.
Only the Best Interpretation Services
Given that we live in difficult times where in-person meetings may not always be possible, we are proud to present the option of assisting you with online conferencing via Zoom or any of the other available services. Our interpreters are all highly-trained conference interpreters, capable of interpreting your chosen language not only accurately, but down to the regional accents. This way, you can be sure that nothing is lost in translation.
No matter how you host your conference – physical or virtual – CCA can offer both simultaneous and consecutive interpretation.
For in-person conferences, we also offer top-of-the-line equipment. While many venues offer equipment, you cannot always be sure that it is in working order or of high quality. To avoid embarrassing glitches in the middle of your conference, why not let CCA assist you? Our soundproof interpretation booths, microphones, and headsets are in top condition and provide you with a flawless interpretation experience. They even come with a technician to further put your mind at ease.
CCA is Ready to Assist You with Your Next Project
At CCA, we've always set out to not only achieve but surpass the highest level of our industry. Over the years, we have established ourselves as the premier provider in language services. We take great pride in our product, which has been perfected over the years so that you can rest comfortably, knowing your documents and conferences are in safe hands.
We are confident that we can provide you with the highest quality and consistency, whether in Singapore or anywhere else in the world. Once you've worked with us, you will understand why we are regarded as the platinum standard in the language and interpretation profession.
Contact us online or by phone at +1 (877) 708-0005.
Quotes are always free!