Interpreter Code of Ethics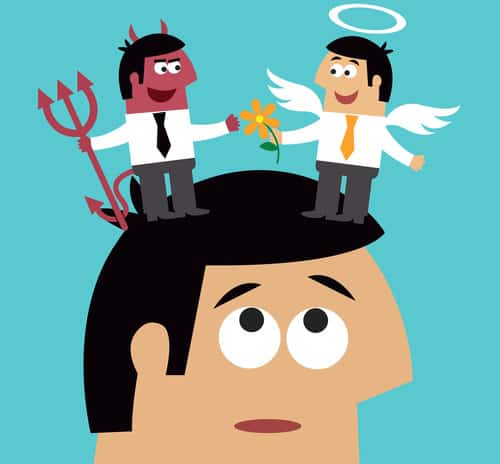 You've probably heard of the Hippocratic Oath, by which physicians vow to "first do no harm," and uphold certain ethical standards. Lawyers are also sworn in using an Attorney's Oath. In the state of California, among other standards, new lawyers pledge to uphold the Constitution of the United States and also to conduct themselves with dignity, courtesy and integrity. Those who work as professional interpreters and translators are equally beholden to certain codes of ethics – both written and unwritten.
Standard Code of Ethics for Professional Interpreters and Translators
Those who interpret information from a source language to a target language bear tremendous responsibility. They must:
Translate information as accurately as possible, paying careful attention to regional dialects and cultural sensitivities;
Respect the confidentiality of all parties involved; this is particularly important when working in courtrooms, within the medical community, or in situations where proprietary information is being shared or discussed, but applies to all situations requiring such services;
Conduct themselves in a professional manner, regardless of the type of information that is being interpreted.
While the gist of the code of ethics is similar across the board, many interpreting-specific organizations have come up with their own code of ethics by which members must abide.
For the most part, every professional is beholden to a "boilerplate" set of ethics. A Code of Ethics helps protect both the client and the interpreter. You should only work with a professional translation/interpretation services provider that upholds a similar roster of ethical guidelines, including requirements such as:
Accuracy
Translators and interpreters will work to the very best of their ability to provide a thorough and faithful rendering of the source language. They will not omit or add anything, and will also preserve the spirit and tone of the source language's message.
Cultural Sensitivity
Since cultural norms vary from country to country, and region to region, interpreters must have an abiding respect for these variances and be sensitive and attentive to the cultural sensitivities of the individuals or groups they serve.
Confidentiality
Translators/interpreters may never divulge any information they obtain or receive through assignments, including any information obtained through written documents or other source materials.
Disclosure
Similarly, interpreters will never discuss, offer opinions or publically disclose information obtained during or regarding the scope of an assignment. They are not to act as consultants, experts or provide any additional information. Their purpose is solely to interpret a source language to a target language, preserving as much of the original intention and nuanced meaning as possible.
Proficiency
Professional interpreters must meet a minimum proficiency set (but not limited to) passing certification tests, exhibiting experience and competency in the art of translation/interpretation, and holding memberships in industry-relevant professional associations.
Compensation
Interpreters/translators should never accept or charge additional money, bonuses, compensation or favors from the client. They also will not use a provider's time, facilities, supplies or equipment for personal or private gain.
Non-Discrimination and Conflict of Interest
Translators and Interpreters must remain completely neutral and unbiased in all situations. Their job is strictly to convert the meaning, tone and essence of a written and/or spoken source language. If the interpreter or translator feels their performance will be compromised in any way as a result of the situation, subject matter or scenario, or the interpreter/translator feel they're unable to provide unbiased services, they must resign from an assignment.
Similarly, if the interpreter or translator feels there is any conflict of interest that may affect their performance or professional demeanor they must disclose it immediately. Also, it is never advised that an interpreter/translator work on behalf of family or friends as this can jeopardize confidentiality and/or issues pertaining to conflicts of interest.
Professional Demeanor
Those who serve as professional interpreters and translators do so in a professional capacity and should dress and act appropriately within the construct of the assignment. This includes respecting the dress codes and social courtesies of other countries and cultures.
Interested in working with a professional interpreting and translation agency that prioritizes a strict code of ethics for every team member? Contact CCA and we'll show you what it's like to work with the platinum standard of interpreters and translators.
Related posts