A Look At How Machine Translation Doesn't Really Work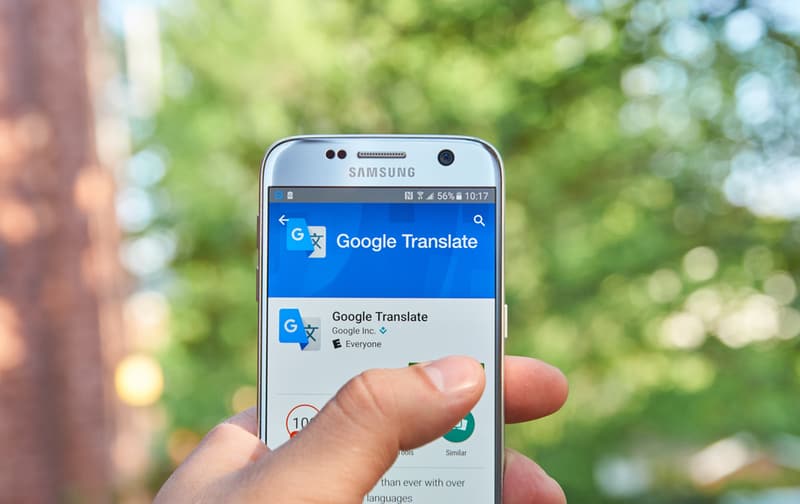 Your company has a mission statement – and we bet that statement is compelling. At the core of every professional mission statement, however, is a thrumming mantra:
We need to be profitable!
If you're not careful, that mantra will overpower the essence of your brand. It will cause you to make seemingly savvy, cost-effective decisions that wind up diminishing your business quality.
When it comes to international relationships, the global marketplace, and communicating with foreign prospects, clients or colleagues, computer-generated, automatic or machine translation cheapens the message every time. The following are funny – yet serious – examples of how machine translating tools are ineffective when it comes to translating important messages.
Hire professionals to translate critical content
The truth is that machine translators can work if you're in a pinch and don't care about the quality, but just need to understand the fundamental message. In many cases, they will provide just that. That's acceptable if you're standing at a store in a foreign country and need to find something specific, or you need to verify you're getting on the right train. The translation will give you the basics, but not much else. However, when translating for a business environment, the basic meaning is not enough.
Machine translation can get it a little right – and a lot wrong
Plug something seemingly straightforward into a tool like Google Translate, and it's clear what can go wrong – and make you look a bit foolish. Examples abound on the internet.
While many of these are funny on the surface, it's not funny at all if a machine-translation snafu winds up in thousands of brochures you've already mailed out to prospects or inactive client accounts you're trying to reinvigorate. While stilted, overly formal, not formal enough, awkward, or "not quite right but understandable" phrases can get you by in some settings, these should never be acceptable in a professional setting. While these examples may be amusing to read, they are not the translation errors you want to at your next meeting or conference.
Machine translation can undermine your brand – even when you're Nike
In professional translation, words must be translated accurately. They also need to flow, and convey the essence and the heart of your company's brand. As if that weren't enough, the translated copy must do all of the above and do it with respect to your target market's culture. Your translations should be dedicated to communicating the "human touch" of what you bring to the table, and that human quality isn't achievable if you're using a machine.
It's hard to believe that a Fortune 500 company such as Nike would make grievous translation errors, but they have done so. In an incredibly shocking lapse of translation quality control, Nike released a Special Edition Air Force 1 shoe in honor of the 2016 Chinese New Year. The shoes could be ordered with special New Year's blessings embroidered on the back of each heel. The left-heel character, 發 ('fa'), is translated as "be rich and prosperous"; the right-heel character, 福 ('fu'), means, "have fortune/luck." That sounds great, doesn't it?
But that's where the cultural aspect of translation comes into play: when put together, left to right, as 發 福 – the way they would appear if someone wore the shoes and you looked at them from the back – the translation shifts from individual, motivational characters to an independent phrase that means, "get fat!"
As an article on campaignasia.com stated, "Responses [on Nike's comments page] range from the mild, 'Excuse me?! Get fat?!' to the more acerbic, 'What kind of misunderstanding do you have about Chinese culture? Surely you have one Chinese person in your company! Otherwise, you can simply look for one on the streets!'
That latter comment is one of disgust – and offense – and that's certainly not a sentiment you want to incite from the same audience you're trying to seduce.
Trust the messages that matter to people you can trust
Machine translation will always have its place for in-the-moment translation needs or even in an emergency business pinch. When in doubt, however, remember that a professional translation firm with qualified and experienced translators will ensure your brand's message remains alive and well in both languages and cultures. We'll make sure the only smiles or giggles you receive at a presentation are the ones you elicited with a well-timed – and expertly translated – joke.
Looking for a professional language services firm that is dedicated to protecting your integrity? Contact us here at Chang-Castillo and Associates.
Related posts