What Interpreters And Translators Wish Every Client Knew About Their Job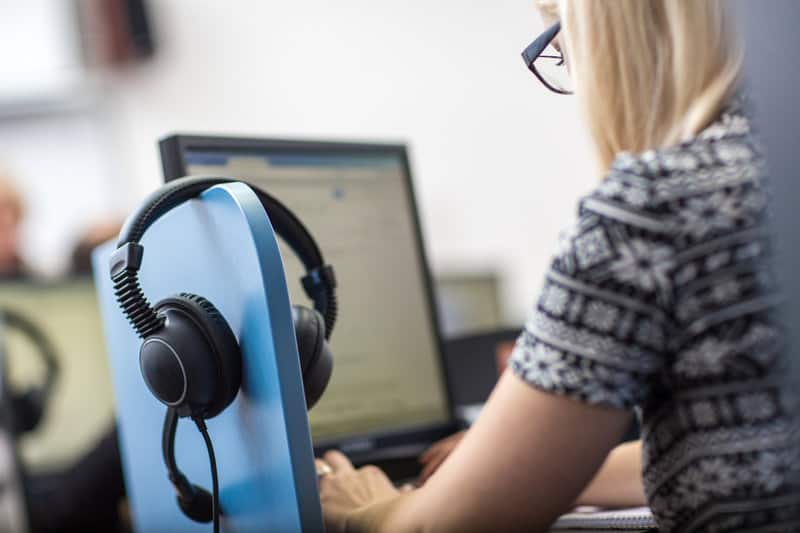 Everybody has something they wish everybody knew or understood about their job, and translators and interpreters are no different. We asked our colleagues the following question:
What do you wish every client knew about translation and interpretation?
The following answers might surprise you…
Translator Wish List:
Do not use your "trilingual" assistant for translating your documents or hosting foreign delegations. He/she may have spent a summer in Paris during high school, or even possess a Bachelor's degree with a minor in Spanish, but professional translators and interpreters have credentials, diplomas, and years of experience under their belt.

An excellent Project Manager will really make a difference.

We invite you to read "What to Look for in a Language Services Provider" for more information on how to more efficiently work with a team that specializes in professional linguistic services.
Give yourself ample time to prepare your project or event. Remember that interpreters and translators are not machines. Translation involves research, editing, proofreading, among other details. Yes, most professional translators are bilingual (or almost), but translation is more than merely "typing the text in another language". Just because someone is bilingual doesn't mean that he/she knows every technical term in every subject matter. Preparation is key.

Yes, we do need your source document to provide you with a quote. Although translators can usually provide you with a price range, it is best to send your document for an estimate to avoid any unpleasant surprises in terms of not only price but also quality and deadline. Otherwise, it's like asking a plumber how much they'll charge to fix your sink without letting them have a look first!

And yes, a few extra hours may mean the difference between quality that's

acceptable

and

great

. You may be able to avoid rush fees by giving your translator a bit of extra time. Keep in mind that regardless of the industry, rushing through something means added stress and risks. All translators dread the 3pm phone call on Friday afternoon asking for a rush translation by Monday morning when the request could have been sent the previous day or even a few hours earlier. So please, try to give your translator as much advance notice as you can.

By the way, Google Translate might be great to check a few words, but machine translation is still a very long way from a human.

And one last request – it's always optimal for translators to work with an editable document format, such as Word (*.doc or *.docx), instead of a static format, such as Adobe Acrobat (*.pdf). This can ensure the smoothest process and save time and money by avoiding format conversion and its accompanying challenges and flaws. So, if you have that Word version of your PDF document lying around, it's probably best to send it over, too.
Interpreter Wish List:
"Interpretation is not translation!" Professional translators and interpreters may have different skills, but they are held to the same high professional standards.
Community interpreters, like court interpreters, are different from conference interpreters. Again, expertise matters.
Interpreters need to prepare for your event – like anyone, they don't want to be sent into a meeting about an unfamiliar topic and be expected to do great. So please do not hesitate to share your documents with your linguists, even if it's at the last minute: it's always best to have some information – such as the participant's list and some technical terms – right in front of you, rather than nothing at all. Keep in mind that interpreters usually work in teams, so while one of them is interpreting, the other one can help by following the flow of the conversation and looking for the translation of technical terms.
Any professional interpreter understands that confidentiality is key, and will abide by their code of ethics. They will keep everything confidential, study your material, and the quality will be better for it. So again – do not hesitate to share information about your event with your interpreters.
Interpretation might not be exactly like in the movies! Sure, the job itself may sound glamorous, but there's only so much Hollywood can do with a medical conference on urology…

No, just because an interpreter works

from

one language doesn't mean that they can interpret

into

that language. I

nterpreters and translators sometimes refer to their A, B, C languages – and these are not interchangeable.
Compliant, safe, well-maintained, professional interpretation equipment is key to the success of your event. Your hotel might not have equipment that is up to your or your interpreters' standards. If interpreters cannot hear well, they cannot interpret properly, and defective equipment will be disruptive to the flow of your conference. Our advice: don't risk it

– ask your language services provider for interpretation equipment to be included as part of your interpretation package

.

Clients requesting services into Mandarin vs. Cantonese or Traditional vs. Simplified Chinese should understand the differences between these. They should also keep in mind the regional differences between Mainland China and Taiwan to avoid any political tensions between delegations.

This may be every interpreter's pet peeve: Presenters,

please

speak at a reasonable pace! Speakers of some languages are infamous for speaking extremely fast during their presentations (you know who you are). Consider this: French, Italian and Spanish use about 20-30%

more

words than English to express the same ideas. Now think of how quickly your interpreter will have to speak to cover everything you are saying if you're speaking at 100 miles an hour… Ensuring presenters speak at a reasonable pace will help interpreters relay what you are saying with more clarity and accuracy. Remember – this is all about communication, after all…

😊

Finally, if you are going to read your speech,

please

provide it to your interpreters. A little added preparation goes a long way.
Now that you know what interpreters and translators wish you knew, you can feel secure in making the best use of their services. Reach out to Chang-Castillo and Associates, LLC; we do not only connect you with the industry's best interpreters and translators, but we are also owned and operated by the best. Rest assured that we've been there and done that when it comes to the most challenging situations. When you work with us as the platinum standard in translation and interpretation services, our experience and know-how is your asset, too.
Related posts