The Difference Between Community Interpreters And Conference Interpreters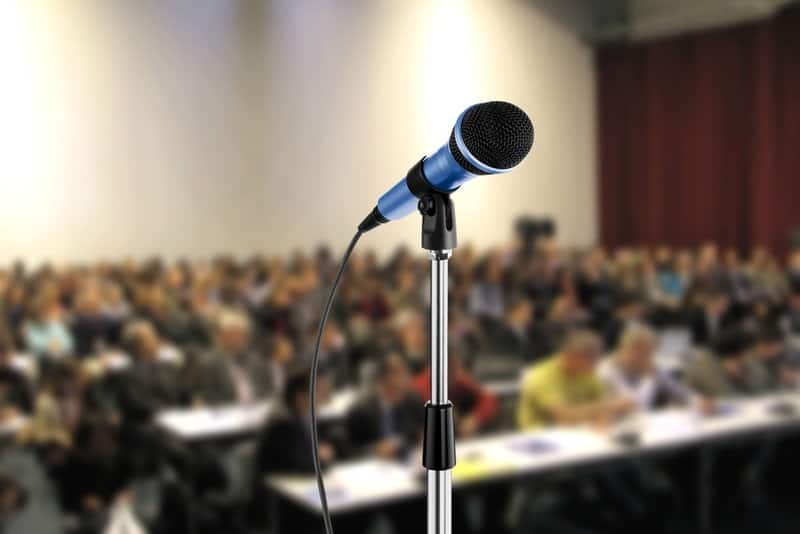 To the outside observer, it can appear that interpretation is a simple process of going from language A to language B via an interpreter versed in both languages, and that any interpreter could take on any job. But there is much more to the story than that.
In fact, interpretation is not created equal at all. Case in point, we bring you a funny – but oh-so-poignant – observation, written by Holly Mikkelson and published by AIIC:
A conference interpreter on medical interpreting: I didn't get all those years of training to be able to say, "Where does it hurt?"
A medical interpreter on court interpreters: They wouldn't last five minutes in the emergency room, they're so used to the plodding pace of court proceedings.
A court interpreter on conference interpreting: What could be so hard when you always get the speech in advance, and you only work 30 minutes at a time?
But the humor of this accurate analysis hits home for those of us who live and breathe professional interpreting, because it illustrates an important point. Each of us is called to our particular, professional interpreting niche for a reason – it's the one we have the most interest in and the one at which we excel.
Need a conference interpreter? Don't hire a community interpreter instead!
For this reason, it's important that clients seek the right type of interpreter for their needs. From a macroscopic perspective, this means acknowledging the difference between two distinct divisions in the field of professional interpreting: community interpreting and conference interpreting.
What is community interpreting?
Community interpreting takes place in a variety of settings in and around the public sphere. Therefore, under the umbrella of community interpreting there are court interpreters, medical interpreters, social work interpreters, education interpreters, interpreters for the deaf, and others. In almost all of these cases, the scenario involves consecutive interpretation, where one person speaks, the message is interpreted, the other person replies, as the discourse goes on.
Another thing that is unique about community interpreting is that the interpreter is typically working for immigrants, migrants or refugees, a population who relies on this type of service to help them navigate a new landscape.
While the people skills and language skills required for this position are very valuable, there is less need for professional formality or highly-skilled industry experience than for conference interpreters.
What is conference interpreting?
While conference interpreters often use consecutive interpretation for smaller and more intimate affairs as well as for certain teleconferences, they are predominantly known for providing simultaneous interpretation services at conferences, summits and corporate-level meetings. This specific interpreting skill requires hundreds of hours of training and practice and is very mentally strenuous – demanding that interpreters do their work consistently, with very few breaks, for long periods of time. In a conference setting a conference interpreter will work as part of a team, with shifts of 30 minutes or so, enabling them to get a break from the rigorous act of continuous interpretation.
Finally, the techniques used by conference interpreters are also very different from those used by community interpreters. While in a courtroom setting, every hesitation absolutely must be interpreted because it has meaning, it would certainly be inappropriate at an international summit, where the flow of the discourse is key. While as a community interpreter you may want to explain to a patient the very important information that the doctor wants to give them, or to an immigrant the piece of news that the social worker has for them on their status, or to a student how to integrate better in their new school, by contrast, as a conference interpreter, neutrality is key.
In essence, community interpretation has one main objective: communication, providing information, and ultimately helping the person who does not speak a language communicate with someone else about something related to their own personal life. In contrast, conference interpreters work in an environment that is very different from community interpreters, and the stakes are not personal but usually higher (national and international political or marketing events vs. a courtroom, a hospital or a social service center). Therefore you need an interpreter who is used to working at such a level, in order to be able to bear the stress, fatigue and preparation work your event demands.
Why can't I hire a community translator for our next meeting or conference?
The vast majority of the time, it's recommended that for a professional meeting or conference, you hire conference interpreters when you need high-level, professional interpreting for your national or international event. These interpreters have the training, techniques, experience, and certification you need, and will be able to work very independently – with little assistance or direction from your company execs or management. Additionally, conference interpreters work regularly with professional interpreting equipment, including booths, headsets, soundboards, etc. That type of equipment is very rarely required for community interpreting, so most community interpreters are not accustomed to using it, especially at multilingual events involved several if not many languages. Their lack of training and practice opportunities may hinder the seamless communication that your event requires.
As the global marketplace continues to shrink, the need for professional interpreters continues to expand. In time, these two sides of the interpretation coin will continue to separate themselves from one another in the public eye. Until then, look carefully for a language services provider who will ensure you have the right type of interpreter for the job.
Related posts