A Closer Look At A Translator's Job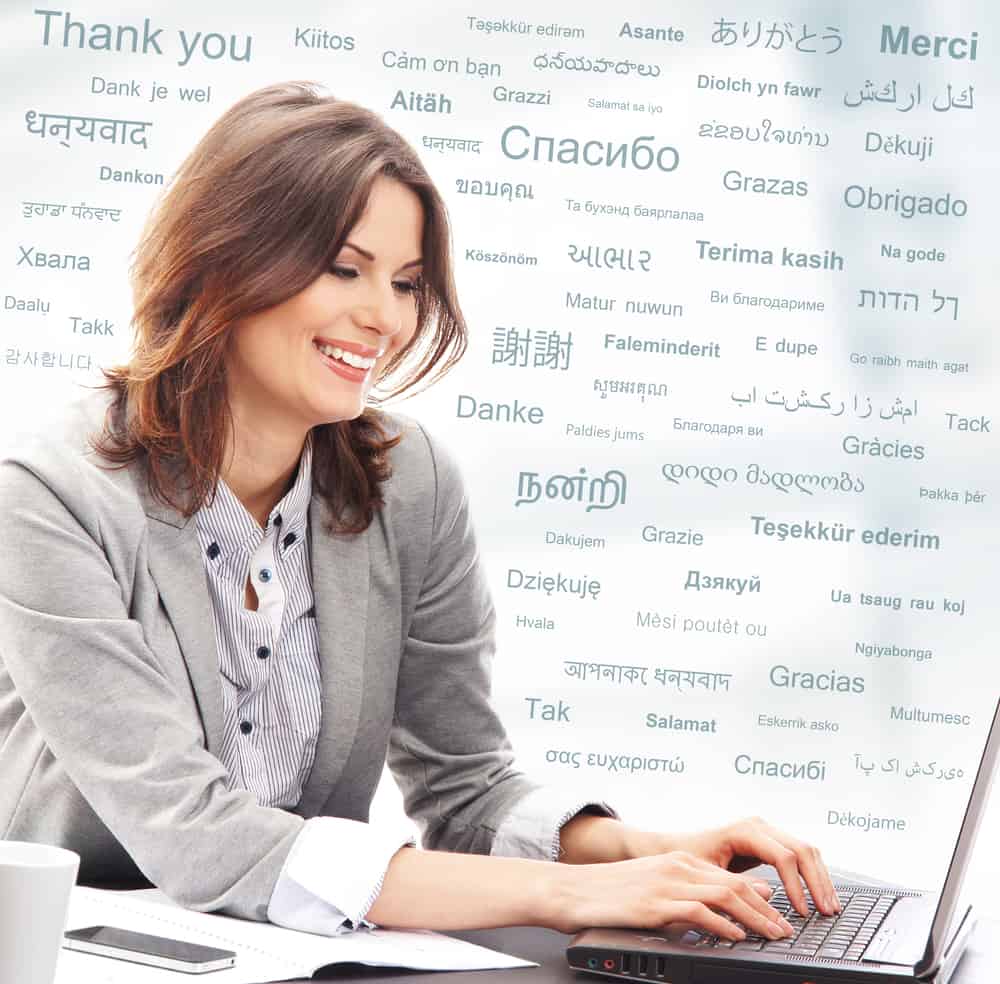 When you send a document to be translated, whether for your personal use or for your company, you might think it goes through a fairly simple process. You send it, it gets to a translator who translates it, and then the translator sends it back. That's all, right? Well… The translation part is actually more complex than that, and there are a number of requirements that must be met to deliver consistently high-quality translations for a wide range of documents and clients. A translator will not operate the same way for a birth certificate as for digital marketing material or subtitles. So let's have a closer look at what goes into a translator's job.
The Process: W
ho do they work with?
You may seek out a translation services provider because you don't personally know freelance translators that could do the job directly for you, or you don't know one for each language combination you need. You may not know who is better suited to what task, or you may not have the time or the expertise to take care of all your translation needs. Simply put, someone has to oversee the project for you.
At Chang-Castillo and Associates, we understand that a quality translation involves more than just a translator. A dedicated Project Manager (PM) is always in charge of monitoring your project from start to finish. As the main link between you and the various translators, the PM is always aware of the advancement of the project and oversees the resources involved. The PM is here to facilitate communication, which is essential to meet your expectations and deliver the highest standard of translation for your materials.
But what exactly is there to oversee? Well, your material will not be taken care of by one single translator per language. CCA has a three-step, foolproof process to ensure the greatest accuracy. This is something a process involving only one person may not guarantee. Why? Because nobody's perfect! Translation is a human process, and even an excellent translator can and will sometimes make mistakes, or simply not think of the best way to convey an idea in another language. Yes, there is always a better solution and we could spend an eternity agonizing over the translation of a user guide, the title of a report, or a joke from a TV show – but of course, no one can afford to do that forever. Yet, when it comes to quality, experience shows it's never a waste of time to have someone take a second look at a document – far from it: it's almost a requirement.
CCA acknowledges this fact, which is why we have three separate linguists work on your text:
The 

translator

does the bulk of the work by translating the document, thus providing the first draft. 

They only ever translate into their 

native language

,

 so they can provide a text that sounds natural and 

is

 as precise as possible when it comes to terminology

. 

 

Th

e

n

,

 an 

editor

 will review th

is draft and go over the translation and all 

the 

language-related issues. They check for accuracy, 

style, 

and, of course, grammar and syntax errors. This second pair of eyes is essential to 

ensure

 the overall quality of the translation

.

 

F

inally, the 

proofreader

 takes 

one

 last look at the final document, checking for

 non-language-related problems

 

such as 

typos, formatting issues, punctuation errors

, 

dates, number

s

, etc

.

 Nothing can escape our eyes.

 
Translators, editors, and proofreaders must work within set deadlines and guidelines and often find themselves editing someone else's translation to make it perfect. This whole process is coordinated and supervised every step of the way by the PM, who will communicate your wishes to them, and also serve as a contact to address your concerns and needs during the time it takes us to complete your order.  
In addition, if you need technical assistance with your project, a team of IT specialists, engineers, and desktop publishers is available. Contrary to what one might at first, suppose, this really is a team effort – quality demands it. 
The Tools: W
hat do they work with?
Now, let's talk about translation proper. Most of the time, we think about it as a straightforward operation: someone – a translator – reads the text in the source language and creates a document in the target language that "basically says the same thing." There is often a myriad of ways to convey the same idea. We all experience that on a daily basis when observing the manners of speech of people around us, who often express the same things differently, having their own distinct idiolect. For example, someone will prefer to use the adjective "beautiful" instead of "handsome".
In fact, a significant part of translating consists not in finding a way to express an idea in the target language, but in choosing among the many ways one has already found. This choice can't all be a matter of the translator's personal preference and natural inclination. The context and the intended readership clearly inform these decisions; however, you too have your say in this. As a client, you can address specific details and instructions for your translators to follow.
In addition to specialized dictionaries and translation databases that translators use on a regular basis, they also need your input. There are, in fact, two resources that you as a client can give your translators, or that they can help you develop and update if needed: glossaries and style guides.  
Translators are at the service of a client, which makes their job an interesting challenge, as they are confronted with the difficulties of bending the target language to their will, as well as customers' expectations. So these tools of the trade are useful for understanding what the client requires in general or for a specific project. Translators constantly use them to adapt their work to the client so the resulting translation conforms to guidelines and its intended purpose. 
Here's
how they work
:
A 

glossary

's purpose is to unify the language. It 

provides a single standardized translation for key terms 

to make sure they are

 identical from 

one 

document to 

the next 

and 

regardless of the translator

. It is basically a terminology database that greatly helps translators with unfamiliar words

, 

and how they can become aware of

 specific term

s

 and 

your 

word 

preference

s when translating

. A good glossary 

helps 

translators working on 

your 

company

's material make sure that they are all

 on the same page, thereby ensuring overall consistency between your documents. Here are the items that should be included in a professional glossary: 

 

Key terms and their definition

: products, services

, technical terms

,

 but also 

words, phrases, expressions, abbreviations, and acronyms. Those should 

include terms that pertain to your trade, your industry, or your company in particular, such as concepts that speak to your company culture. Detailed and complete definitions are a necessary part of any glossary because knowing

the 

exact meaning

 of a word or phrase you normally use helps translators choose the best translation for it

. 

 

Preferred translations

:

 This is an additional tool for the translator who may be hesitating between two or more equivalent terms

 – 

which 

happens 

often

. 

T

his will ensure the target texts remain consistent

 and stick closely to your company's natural vocabulary

,

 whenever possible.

 

Translations t

hat should be

 avoid

ed

: 

W

ords

 that should not be used to translate a term, 

even if 

they seem possible

. This is the opposite of the preferred 

translations;

 it further clarifies your terminology preferences.

 

Do-not-translates

: 

W

ords you want

 us

to be kept

 in the source language

 such as

 proprietary terms

, brand names,

 

and 

trademarks, but 

also 

concepts and phrases that are relevant to your company and/or your international clients and should remain recognizable in the original language. 

 

A 

style guide

's purpose is to provide guidelines for the look and feel you expect from translated documents. It should consist of a concise set of preferences 

to guide 

linguists 

working on

 your documents. It 

may

 include the following items:

 

A brief description of your company

: What is your company? Who is your competition? What makes you stand out? What image do you want to 

give off

? What are your core values, your goals, etc.? Since the translators control the words that will define your company in other languages, they should know 

how your company defines itself in its native language

.

 

Your 

tone

 

preferences

: 

In other words

, how do you want your translations to sound

 to your intended audience

? You 

may

 want them to sound formal or casual. You 

may 

prefer short sentences, or longer, more 

stylistically sophisticated 

ones. You 

may 

want a very matter

–

of

–

fact 

voice

 or a more artistic 

style

. For your promotional material, you can go for concise, impactful statements or more 

elaborate

 formulations. Do you want the translations to be more literal or would you rather have a more creative approach, that is adapted to the target language's culture? Let us know, so we can tailor our translation to your expectations. 

 

What you don't want

: words

, 

terms, phrases

,

 

and 

slogans

 you'd like translators to avoid – maybe 

because 

they are too closely tied to your competitors' 

public 

image, 

or maybe because you simply don't want them associated with your brand for another reason. 

You can also suggest alternative translations

 your translator is welcome to 

use that 

better fit the context of the target language as well as your requirements.

 

How

 

to display 

specific things in 

your text

: punctuation and capitalization rules, font use, 

footnotes,

and endnotes, etc.
Glossaries and style guides are vital for translators, especially if they work on numerous documents and many different clients. They can also help them deliver a product that is consistent with the work of translators who have previously worked on your projects. These tools for translating should evolve over time, be periodically reviewed, altered, and completed, so as to always represent your company's evolving needs. At CCA, we can help you update your glossaries and style guides. We can also assist you in creating them for language professionals to use in the future by leveraging previously translated content and using it to lay the groundwork for future translation projects.  
C
ontact Us
If you have any inquiries about translation or any other services we offer, or if you're ready to start with your very own translation project, contact us online or give us a call at +1 (877) 708-0005 and experience the platinum standard of the language industry.
Related posts