Professional Language Services Optimize Executive Briefing Center Potential
Executive briefing centers are not new. However, an increasing number of US-based companies have been using them more frequently and intensely than ever before as they branch out into the international market. This is especially true in the era of the Internet and Silicon Valley, where getting your brand's newest products and services out ahead of your competitors' is essential to remaining a successful player in a rapidly moving market.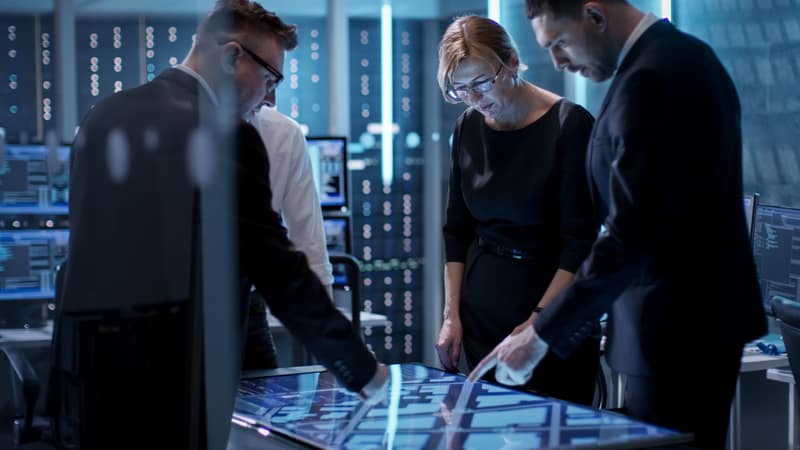 The accuracy and familiarity of the language, tone, energy, and emotion are integral to the success of executive briefing center conversations, demos and training sessions. Forming a long-term relationship with an experienced, professional language services provider is key to your mission. Together, we will help your team connect with customers and prospects in more intimate, relevant and deeper ways.
Ready for the next Microsoft or Apple?
It's no mystery that the most successful, Fortune 500 powerhouses are huge fans – and users – of their executive briefing centers (EBCs). Succinctly put, EBCs can:
Strengthen relationships with clients
Shorten the sales cycle
Provide clients with insight and understanding into the full spectrum of capabilities your company has to offer
Offer valuable, real-time feedback regarding prospective products and services so you can quickly develop and implement necessary solutions before they hit the marketplace.
If you are an English-speaking company with an English speaking audience, your mission is much simpler, because your designers and marketing sharks can cultivate a program that works without any outside assistance. However, this is rarely the case these days.
When we review even the "small pond" of the United States:
Reviewing the US Census's latest data, we find that millions of people in America speak a language other than English:
From a linguist's – and marketer's – perspective this information is vital. We know that people almost always prefer to listen to new information and respond in their native language. The ease of information absorption – not to mention comfort level within a professional environment – is exponential when information, presentations, demos, and surveys are offered in your target audiences' native languages.
If your company is interested in becoming the next Microsoft or Apple, or you're an existing Fortune 500 company fighting to keep your spot in the ranks, enlisting the support of language services professionals enhances the customer experience in your EBC.
While it's true that EBCs were primarily used by Silicon Valley and other dot-com giants such as IBM, Microsoft, Cisco, Google, Sun Microsystems, Oracle, and Infoblox, they are now leveraged by virtually every sector in the marketplace, including healthcare and pharmaceutical companies, and other small and large companies, diligently working to improve the customer experience.
Use professionals to make your visitors feel like guests
The ability to absorb information fluently and fluidly and the comfort level to provide honest feedback and criticism are essential to EBC function. Sparks reminds us that "EBC visitors are more 'guests' than 'attendees.' And they come for a reason—less to browse and more to learn and understand. It's a private stage on which to tell the story."
Your story's narrative is enhanced by interpreting and translation services that make customers feel right at home because your interpreters and translators ensure they feel seen and welcome. Using their native tongue puts EBC attendees at ease,  feeling clearly understood as well as familiar with the information put forward at the cellular level. This level of authenticity is not possible without using the participants' preferred language, making your language services providers an essential extension of your team.
Work together to create streamlined glossaries and style guides
By creating universal glossaries and style guides, your language team can better streamline the communication flow between you and your target audience using consistent, brand-relevant terms, phrases and acronyms. These become a living document that evolves over time and with the insight and wisdom gleaned from your EBC experiences.
Fine-tune demos, training sessions, seminars and Q&As
Once your teams of interpreters and translators are more familiar with your company, its mission, the goal of this and other EBCs, they will work with you to fine-tune the language and information involved with various demos, trainings, seminars, tours, Q&A's, customer feedback/response surveys, etc. Because these are being led or facilitated by people who look, sound and animate more like the individuals participating in the event, the information and feedback you receive is more accurate.
Have the right equipment in place
Your ability to communicate via simultaneous and consecutive interpreting services is only as good as the equipment on hand. For example, at larger or multinational events, clients typically use simultaneous interpreting services. This allows you to speak in English, while a range of interpreters in the desired target language(s) relay spoken information to clients in their preferred language.
This type of work may require different types of interpreting equipment, such as:
Soundproof booths
High-functioning receivers, so each language is available on its own channel without interference
Interpreter consoles that allow interpreters to control and fine-tune the sound quality they receive in their headphones
Enough headsets and mics for all participants
Mobile units for walking tours or hands-on demos/trainings
Consecutive interpreting engagements or events may require their own, specialized equipment. Working with a qualified language services provider means you'll have everything you need, in full working order, at every stage of your EBC itinerary. We recommend hiring a language services provider who includes a conference technician and complete A/V support, so you never have to worry about technical glitches or equipment malfunctions.
Ensure every translated word flows naturally
Finally, any translated materials – be they marketing brochures, demo instructions, surveys, social media content or subtitled videos – should be 100% accurate, paying impeccable attention to cultural nuance and relevance.  That is only possible when you use professional translators with experience in your industry niche.
Interested in learning more about how to integrate language services providers into your EBC to optimize customer engagement and enhance their overall experience? Contact us here at Chang-Castillo and Associates. We've provided platinum-standard language solutions for the world's most influential clients such as government agencies, international organizations, and Fortune 500 companies in San Jose, the Silicon Valley and beyond.
Related posts