German Translation and Interpreting
Here are a few interesting facts about the Germans and the German language for you:
Germans spend more money on tourism than any other culture.
German is the second-most spoken language in Eastern Europe, a burgeoning business hotspot for the European continent.
German is often a pre-requisite or a highly-sought after second language skill in professions that require communication with international business associates.
While these are all compelling reasons to learn German, the reality is that few Americans are fluent enough to conduct business in German. This is where a professional German translation and interpretation firm comes into play.
Whether you are working on a German project or presentation or conducting business in Deutschland, Chang-Castillo and Associates will ensure your documents, teleconferences, and training sessions are expertly translated or interpreted in a way that allows your brand to outperform its competitors.
Contact us at +1 (877) 708-0005 to discuss your needs and obtain a competitive quote.
German Translations – professional, accurate and punctually perfect
As translators, we shy away from making too many cultural generalities; what culture can be lumped into a single phrase or ideal anyway? However, we feel we can safely say that as a rule, Germans tend to place a high priority on hard work, organization, and structure.
For this reason, any mistakes, awkward wording or disorganized formatting in your translated documents may strike a loud and cacophonous chord for the typical German professional –certainly not the impression you want to make.
When you work with CCA, we will make sure your German translations are handled by native speakers, originating from the same target countries or regions as your clients. We are available to handle all of your translation needs, including:
Presentations
Transcripts
Government documents
Marketing materials
Technical documents
Training materials
Corporate communications
Personal correspondence
Any other documentation
Just like your German clients, the CCA team holds itself to a platinum standard when it comes to accurate translations. As such, we use a stringent quality control process.
Upon initial contact with CCA, you will be paired with an experienced project manager. Not only will this dedicated PM serve as your personal liaison and an easily accessible resource throughout the duration of the project, he or she will also act as the team leader, ensuring that your project moves forward expediently from inception to delivery and that each step is completed to the highest standards.
Your project will be reviewed and worked on by three separate linguists. The first works diligently on the first draft of the document. The second serves in an editing capacity, making any corrections, additions or tweaks necessary to ensure the message remains intact between both languages. Finally, the linguist responsible for formatting will perform a final edit and make any formatting corrections so the final product shines.
We promise that your German translations will be up to German standards every single time. Contact CCA at info@chang-castillo.com to get your message translated for your next business meeting or presentation.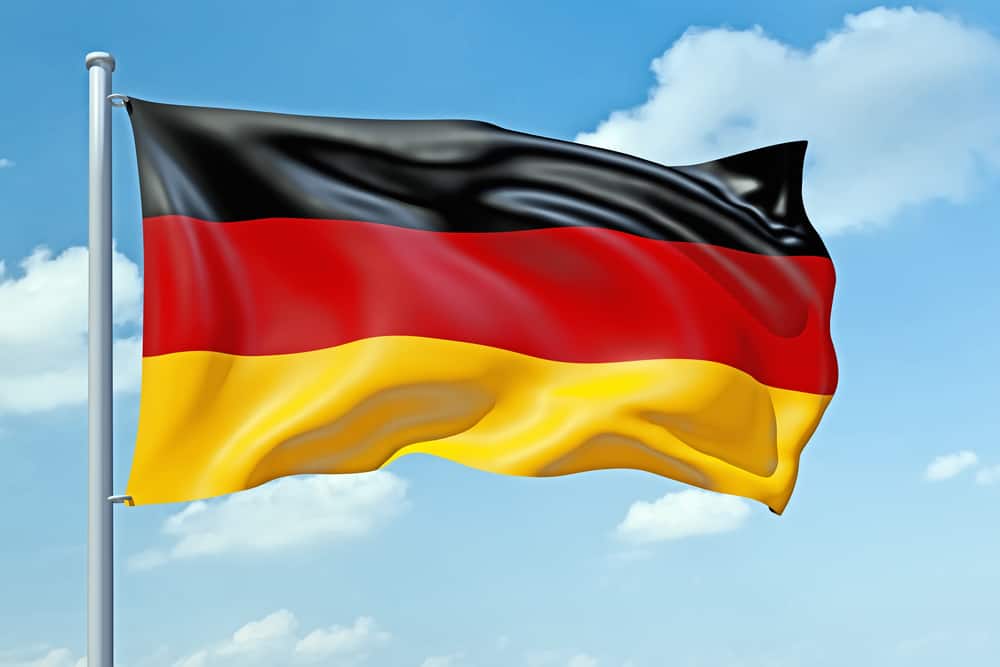 Simultaneous and consecutive interpretation: here, there, everywhere
As stated above, German is spoken in a handful of countries around the world. However, the subtle differences from region to region can make a huge impact in the general feeling and energy that come with a professional interpreter. Different variants of German throughout Europe include High German, Austrian German and Swiss German. Believe it or not, the latter can actually be largely unintelligible to other native German speakers. In other words, there is no "standard" interpretation for any one sentence or phrase.
In order to make sure your company's conversations and messages are interpreted accurately, and with the nuance and tone that was originally intended, you need to work with native-speaking, professional interpreters who are familiar with the target listeners' origin.
The German interpreters who work for CCA come with admirable CVs, including graduate level degrees, memberships and affiliations with world-renowned interpreter and translator associations such as the International Association of Conference Interpreters (AIIC) and The American Association of Language Specialists (TAALS), both of which are governed by a peer-review process, and several years of professional conference interpreting experience. They are also accredited by one or more of the following bodies:
United Nations
Federal Government of Canada (Conference level)
European Union (Directorate General for Interpretation) (SCIC)
US Department of State (Conference level)
NAATI Level 5, Conference Senior Interpreter (Australia)
We are happy to put together a comprehensive interpretation package, custom-tailored to your needs. Our interpreters will meet you on-site, whether your place of business will be within your company's own four walls or at a business conference elsewhere on the globe.
Contact Chang-Castillo and Associates to discuss your needs. Call us at +1 (877) 708-0005 or email us at info@chang-castillo.com.
Teleconferencing has just gotten better
As the result of modern technological advances, including the use of video-enhanced conference calling, teleconferencing has never had such a positive impact on the global economic environment. Companies can save thousands of dollars with the use of high-quality equipment (see below) and a professional interpreter who is adept at the teleconferencing ropes. Now, you can save your travel budget for your key events, and conduct teleconferencing from the comfort of your home office.
CCA uses an innovative telephonic platform to facilitate simultaneous interpretation. Simultaneous interpretation means your message – as well as the client's – will be interpreted in real time, to help expedite the call, which up to now has been very difficult to achieve via teleconference. In the case of consecutive interpretation, everyone speaks in shorter phrases and sections of words, giving the interpreter time to interpret it and repeat it back to the other party. While this method does take longer, consecutive interpretation can actually have a more personal feel because you and the client are more engaged with each other's voices and tone. This can be achieved in person or in a standard phone call.
Let CCA help you plan your next international phone call, teleconference or video chat. Contact us today for a free quote: info@chang-castillo.com
Top-quality electronic equipment makes for top-quality interpreting
The world's best interpreter is only as good as their equipment. What difference does it make how poetically your intentions are interpreted if static, a bad connection or dropped calls get in the way? Let us put together a package for you and take advantage of our competitively-priced equipment packages. We provide a range of electronic and digital equipment, along with experienced technicians, so nary a syllable of the conversation gets lost in translation. This includes:
Fully encapsulated, soundproof interpretation booths
Participant headsets and receivers
Interpreter consoles
Microphones
FM equipment
Infrared emitters
Portable transmitters for interpretation (often used for tours or demos)
Conference technicians
Complete A/V equipment support
Contact us to learn more about our equipment rental packages.
Experience professional translation and  interpretation services as they are meant to be
Once you have experienced what it is like to work with professional German translators and interpreters, you will never work with lesser-quality firms (or Google translate!) again. Chang-Castillo and Associates is owned and operated by professional translators and interpreters. We are perfectionists at heart, and it shows in everything we do.
Contact us at +1 (877) 708-0005 or at info@chang-castillo.com
to see first-hand why we are the platinum standard in professional translation and interpreting. We look forward to showing your German-speaking audiences that you are every bit as concerned about hard work, organization and structure as they are.