Professional Vietnamese Translation and Interpretation
While heavily influenced by Chinese as a result of China's rule over Vietnam for 1,000+ years, Vietnamese is an independent language and is the sixth-most commonly spoken language in the United States.
As a business owner or professional, you need to find a language solutions firm that works with professional Vietnamese translators and simultaneous interpreters, and you also need to be confident your message is converted accurately, with relevant phrasing, idioms, accent and tone.
Chang-Castillo and Associates (CCA) works only with native speakers of Vietnamese. They are passionate about assimilating into your team for a while, in order to provide professional-level language services that reflect your brand and your products' personality, while maintaining a familiar and culturally-relevant resonance with your target audience.
Contact CCA to learn more about our language services for Vietnamese and other languages. We are happy to work with you at home – or abroad – to ensure your events and communications are top-notch. Our prices are competitive, and we are always happy to create language services packages, which can make your total expenses even more affordable.
CCA guarantees accurate and culturally sensitive translation for every document type
Translations are not all created equal and we're sure you've experienced this for yourself. It's one thing to pick up a casual marketing brochure and notice a glitch here and there; it's quite another to attend a formal business conference and read an English translation that's "not quite right." Sometimes, these translation errors are obvious, other times there is just a lack of natural flow or the tone is slightly off. Rather than drawing you in, these awkward or lacking translations distance the prospect from the core intent of the literature. Your translations can make or break your reputation with your target audience, which is why professional translation services are a worthwhile investment.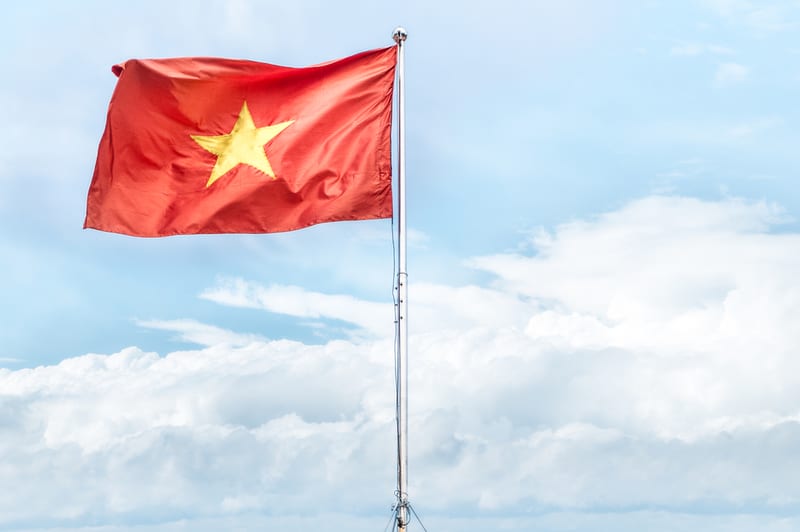 CCA's Vietnamese translators are not only trained professionals, they are also matched to your document to ensure that they are familiar with your subject matter. Once you've contracted with us, we'll pair you with a project manager who will keep you abreast of your project and serve as the intermediary along the way. During this time, your document translation will go through three different levels of quality control:
The initial translation phase
An editing step
The final translation review, which includes any formatting or technical work that needs to be completed.
Our translators are comfortable and experienced with a range of documents, including government documents, sensitive proprietary information, speech transcripts, presentations, technical manuals, website content, marketing documentation, and more. Need your job rushed? We can handle that too.
Contact CCA to obtain a quote for your translations of Vietnamese and other world languages. Our work is exemplary and we offer competitive pricing packages. Call us at +1 877-708-0005 or email us at info@chang-castillo.com
Our conference-level interpreters make sure you and your clients shine
Just as high-quality translations rely on the translator's skills, high-quality interpretation relies on the education, training and conference experience of the conference interpreters. These skills are very different from that of court and community interpreters advertising on Craigslist, or judicial council directories. They may be professionals, but they do not have adequate training to provide the simultaneous interpretation mode required at most summits, conferences, diplomatic events, and multinational meetings.
The conference interpreters who work at CCA have:
Graduate-level degrees in conference interpretation from accredited interpretation schools;
Membership and/or certification with globally-recognized language services organizations such as AIIC, TAALS, the United Nations, the European Union and other similar institutions;
At least five years and 200 days of documented, conference-level interpreting work;
An unrivaled passion for their work, and the desire to perform as if they are an extension of your own brand.
When you work with CCA's interpreters, you benefit from a completely professional interpreter who will interpret your message to the target audience flawlessly, naturally and within the context and construct of their own cultural familiarity. Additionally, your Vietnamese interpreter is available to explain the nuances of Vietnamese business culture and prepare you for the tone, expectations, social graces, etc., for each of your scheduled events.
Can't go to Vietnam? Consider using CCA's teleconferencing services for personalized communication
Are you having a problem meeting in person with your Vietnamese clientele? Are overseas business associates having a difficult time traveling to you? Teleconferencing offers a digital connection that becomes the next best thing to face-to-face interactions. Our innovative telephonic platform is compatible with your company's presentation software of choice. Top-quality equipment rentals are also available to you as a package with interpreters, ensuring everyone involved – interpreters, your team, clients, audience members, etc. – can listen to the interpreted speech without any interference from background noise in the room. In addition to state-of-the-art, fully enclosed soundproof booths, CCA equipment rentals include interpreter consoles, portable headsets and microphones (ideal for tours), participant headsets and receivers, and complete audiovisual equipment support.
Chang-Castillo and Associates offers platinum-standard Vietnamese language solutions to improve business relationships
Your international business relationships rely on the quality of your translations and interpretation services. Even resident Vietnamese clients and prospects will appreciate reading and listening to your message in their native tongue. Chang-Castillo and Associates looks forward to showing you why we are viewed as the platinum-standard in global language services, and we also look forward to becoming a part of your team.
Contact us today to begin discussing your upcoming projects and business trips. Call us at +1 (877) 708-0005 or email us at info@chang-castillo.com