Arabic Translation and Interpreting
Arabic translation is an entirely different ballgame when compared with the Western European languages such as French, Spanish, Italian or German. This is in part because the Arabic writing system is completely different from many of the world's languages, especially those using Roman characters. Not only are Arabic letters very different from those of more familiar writing systems, it is also written and read from right to left, which adds an extra layer of complexity to translation projects. For this reason, it is imperative that business professionals work with established Arabic translation and interpretation firms who understand the complexities of your projects and can deliver a professional product in a completely fluent and fluid format.
At Chang-Castillo and Associates (CCA) we go several steps further than our competitors in order to ensure your documents, manuals, reports and presentation materials are flawless. When you choose us for your multilingual needs, you can rest assured that your message is reaching clients and/or other parties involved clearly, accurately and with the utmost of cultural sensitivity.
Choose a professional Arabic language translation company
Chang-Castillo and Associates is unique because it is owned and operated by interpreters and linguists. We know first-hand how complicated it can be to translate a single sentence from one language to another — especially in the case of Arabic. It requires the inclusion of native speakers, who have an innate understanding of Arabic and its nuances, and it requires an extra-special hand to ensure none of the translated material can be taken as offensive or off-putting by the audience.
Cultural variations between the United States and countries like Argentina, Mexico or France can seem surprisingly vast. However, those differences are minor compared to the cultures of the Middle East and our own, both of which are laden with millennia of historic, political and religious filters through which both personal and business decisions are made. Failure to recognize and attend to this can mean the difference between a successful business relationship or one that fails miserably.
Our translation models here at CCA place the integrity of our translation and multilingual services in-line with our attention to client satisfaction. We are viewed as the platinum standard for Arabic and Middle Eastern translation and interpreting, along with 33 other languages spoken around the globe.
In addition to project managers with unrivaled linguistic expertise, we make sure your project is started, and finished, by native speakers — preferably those originating from the same region as your target audience. We are also happy to employ translators and interpreters who are intimately familiar with the subject matter, whether it be translating a series of legal or technical documents, working on health pamphlets for the medical community or preparing a presentation for an upcoming financial summit.
We strive to create translations that are accurate on every level – including language, culture, and industry.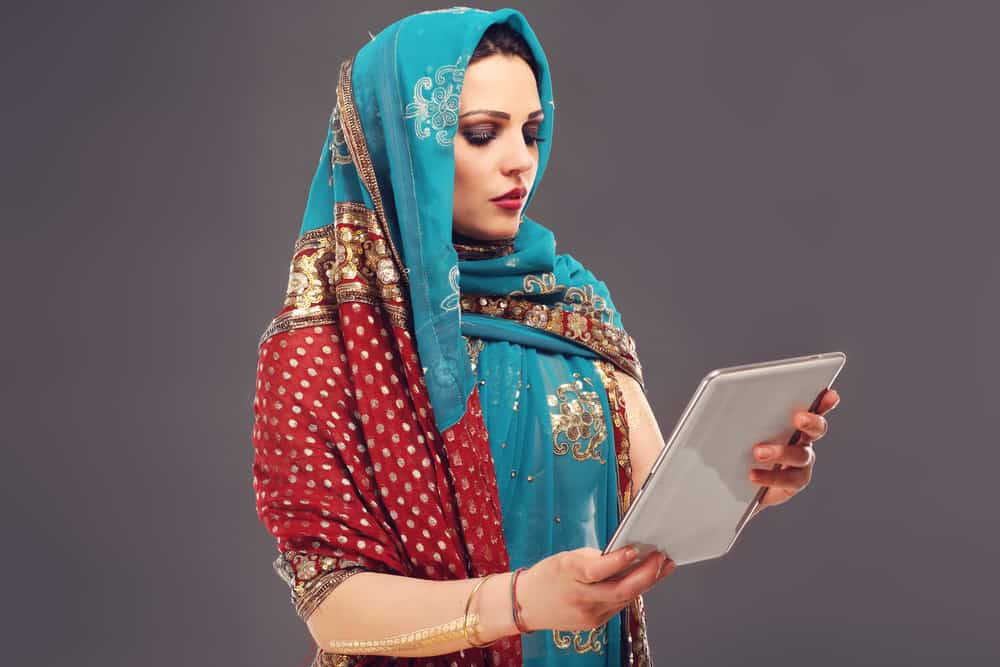 Look for three main features when hiring Arabic translation and interpretation services
Here at CCA, we adhere to the three tenets of professional translation and interpretation services:
We only hire or contract with native speakers familiar with the target region or cultural niche to work on any project.
We offer a full menu of translation services, including simultaneous and consecutive interpreting, both locally and abroad, document translation, website and software localization, and teleconferencing. We also provide translation equipment rentals when needed.
We can guarantee a top-notch standard of quality control, including the use of project managers, linguists and a team of native-speaking editors and proofreaders so the resulting translations are character-perfect.
These three features should be the mainstay of any professional translation and interpretation firm, so use them as the standard when deciding which
company you are going to hire. The standards ensure that the company you choose will have the comprehensive grasp required to gracefully execute the intricacies of professional interactions required for both Arabic business and multimedia translation.
The use of native speakers is a cornerstone of accurate translation and interpretation
To a non-native speaker, even one with an excellent ear, it is impossible to truly understand the intricacies and subtle, nuanced differences that exist in a single language, from country to country or from region to region.
For example, the Arabic spoken in Egypt, Syria, Saudi Arabia or Qatar might sound the same to foreign ears, but the variants are actually very different. Let's use an English example. In America, we may write that a particular home is "glamorous," while our Canadian neighbors will probably write that the home is "glamourous." The spelling difference is subtle, but multiply that subtle difference times 100, or 10,000 different words or phrases, depending on the length of a particular document, and you can see how quickly the translation in question can begin to exude a slightly different tone from the one intended.
Using a native speaker from the same region as the target audience is your company's insurance that the translations in question or the interpretation performed at a conference, presentation or meeting are delivered in the exact tone you intended and without any accent – literally or figuratively.
Accurate Arabic interpretations are just as important
Professional translators have the luxury of a little extra time and a host of resources on their side, including the project managers and editors who will review their work before it is submitted. Interpreters do not.
Interpretation takes place simultaneously or consecutively, depending on the scenario. There is no room for error, and those errors can have lasting consequences. Arabic interpretations are even more sensitive than most because of the aforementioned differences in culture and understanding. Even the most well-versed of American professionals can slip up.
Using a consecutive or simultaneous interpreter who is familiar with both the regional language, as well as the industry and setting, will ensure any unintentional verbal slips on your side are expertly masked before they land clumsily on the other side. Our interpreters know how to preserve your core message while cloaking it in the appropriate language or phrases, so it is understood as it was intended.
We work with professional Arabic interpreters from around the globe. This allows us to place a member of our extensive, worldwide network of certified interpreters anywhere around the world, often with very little notice.
Contact CCA to learn more about our Arabic interpretation services.
Full-service translation services enhance the client experience
At the moment, you may only require a single document translated. However, most of the time, our clients find that one thing leads to another. For this reason, verify that your Arabic translation service provider also offers a range of translation and interpretation services, including things like translation and interpretation in other languages, media, and software localization or translation equipment rental.
You just never know where future business growth or relationships will lead, and it's always nice to return to a company you are familiar with so you don't have to start all over again. If you use CCA, a simple call or contact email is all we need to get the ball rolling again.
Never sacrifice quality control
The smallest of mistakes or awkward phrases can make a tremendous difference in how your translated document is experienced by the other client. In worst case scenarios, it could cost you the deal or cause a long-courted prospect to continue their search for one of your competitor's products or services.
CCA understands this, which is why we use a high level of quality control for all of our translation services. In this rapidly expanding global market, the demand for professional Arabic interpretation and translation is on the rise.
CCA insists being the best at what we do. We use three-part quality control, consisting of:
Placing a dedicated project manager at the head of the team, who acts as your go-to contact and who will streamline the translation project from start to finish.
A team of no less than three professional linguists who assemble the first draft of the translation material(s), and then continue with a rigorous once-over to ensure the meaning, style, and nuance have been converted from English to Arabic (or vice versa). Finally, there is the final proofreading stage, which eliminates any remaining style, punctuation, grammar, typos, and/or formatting issues.
The last element of CCA's tight attention to quality control is the use of a technical assistant who ensures the successful conversion of the materials into your digital format of choice.
Arabic translation for every industry
Our Arabic translation services cover any manner of written text and materials including but not limited to the following:
Presentations
Training Materials
Legal Documents
Marketing Materials
Government Documents
Website and Software
Corporate Communications
Technical Manuals
Contact Chang-Castillo and Associates online, or call us at 1 (877) 708-0005. One of our project managers will get back to you promptly to further explore your needs. In most cases, if it can be translated from English to Arabic, our team will get the job done, and we'll do it for a very competitive price.
In addition to document and written translation, CCA can also provide:
Management of in-country review cycles
Multilingual desktop publishing services
Glossary management
Contact Chang-Castillo and Associates and experience the satisfaction of working with a passionate team of translators and interpreters who provide top-notch services to clients all over the globe. Your clients and prospects will thank you for it.