Fresno, California Translation and Interpretation Services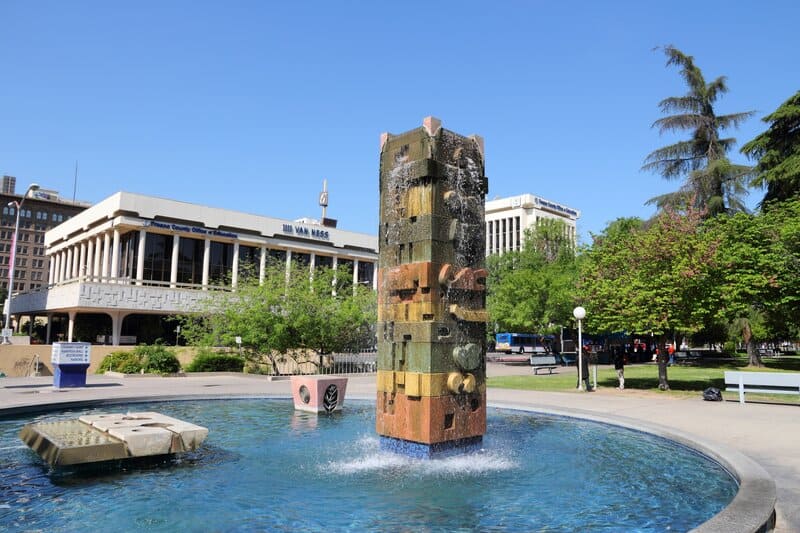 The West Coast of the United States is one of the most breathtaking regions in North America. California, in particular, is home to a great many hidden gems. If you have not already considered Fresno for your next multilingual event, it is well worth a closer look.
Founded in 1872, the city is named for the many ash trees ("fresno" in Spanish) that once abundantly lined the San Joaquin River. You may be surprised to learn that Fresno is one of the most populated cities in the United States, and it is also home to a great many unique landmarks that will keep your conference attendees entertained.
One of the great experiences your clients can expect when visiting the area is the Fresno Chaffee Zoo. A truly once-in-a-lifetime experience is the gorgeous Forestiere Garden, which is completely underground. Its creator, Baldassare Forestiere, used his hometown in Sicily as a roadmap to excavate this 10-acre large garden reminiscent of ancient catacombs with nothing but simple farm tools – quite the undertaking when you consider he dug up to 20 feet below ground. The famous Annex Kitchen will serve your conference attendees dishes cooked with only the best ingredients the Central Valley offers. At Simonian Farms, established in 1901, visitors can feast their eyes on not only a huge assortment of locally grown fruits but also a historical artifact such as a vintage model steam train that travels overhead, as well as a caboose dating to 1946.
Whether in Anaheim, Berkeley, Los Angeles, Napa, Oakland, Sacramento, San Diego, San Francisco, San Jose, Santa Barbara, Fresno, or anywhere else in the world, Chang-Castillo and Associates (CCA) stands ready to help at your multilingual conference, offering the highest-quality translation and interpretation service you can trust.
Tried and True Written Translation Services
When choosing Chang-Castillo and Associates, you can rest assured that every document you entrust into our hands will be given our undivided attention. To ensure that it is translated to our highest standards, we've developed a rigorous three-step translation process that is applied to every written document:
Step One:

 An expert linguist translates your document.

 

Step Two:

 A second linguist carefully verifies the accuracy of the translation, provides edits and makes necessary changes.

 

Step Three:

 A proofreader goes over the document with a fine-tooth comb to weed out any remaining typos and adjusts the formatting and punctuation.
Sometimes, meaning is lost if documents are translated by someone who isn't a native speaker and might be unaware of small, easy-to-miss nuances. Our professional translators only translate into native languages. This way, we can guarantee that cultural nuances will not be glossed over or missed.
We apply the same care and high standards to all types of content that we provide translations for. These include: 
Taking Conference Interpretation to a New Level
In the age of Covid, person-to-person interpretation is not always possible. In these cases, our interpreters are ready to interpret your virtual events anywhere in the world with Simultaneous Remote Interpretation.
Using this service, you can host your conference virtually from the comfort and safety of your own home or office while connecting to as many users in as many languages as you like. All CCA needs to know is:
The date and schedule of your event;

 

The platform you intend to use;

 

The size of the audience; and 

 

Your target audience's languages.

 

 
We will take care of the rest! 
If you'd like to host your conference in person, CCA also stands ready to assist by providing our highly trained interpreters and even professional interpretation equipment. Many venues will offer equipment, but there is no guarantee that everything will be in working order or adequate for your conference's needs. With CCA, you can rest assured that our equipment is of the best quality. Included in the package are:
Soundproof interpretation booths 

 

Professional-grade headsets 

 

Microphones 

 

Emitters and receivers 

 

Full interpretation A/V support – with technicians!
For both virtual and in-person events our interpreters offer both simultaneous and consecutive interpretation. Not only are they highly trained and at the top of their profession, but they will also be able to translate in the appropriate accents, which is essential to make sure your event goes exactly as planned. 
Reach out!
CCA stands at your disposal in Anaheim, Berkeley, Los Angeles, Napa, Oakland, Sacramento, San Diego, San Francisco, San Jose, Santa Barbara, Fresno, and everywhere else in the US and the world. At CCA, quotes are always free, and quality is always our #1 priority.
Learn more about our founders – interpreters and translators themselves. They are passionate and dedicated to providing only the best service. With CCA, nothing will ever be lost in translation again. And, with a strict code of ethics and confidentiality in place, your documents are in safe hands with us – always.
You can contact us online or by phone at +1 (877) 708-0005. We are certain that once you experience the high-quality work we provide, you will see how we've come to earn the reputation of being the platinum standard in our industry.