Kissimmee, Florida Translation and Interpretation Services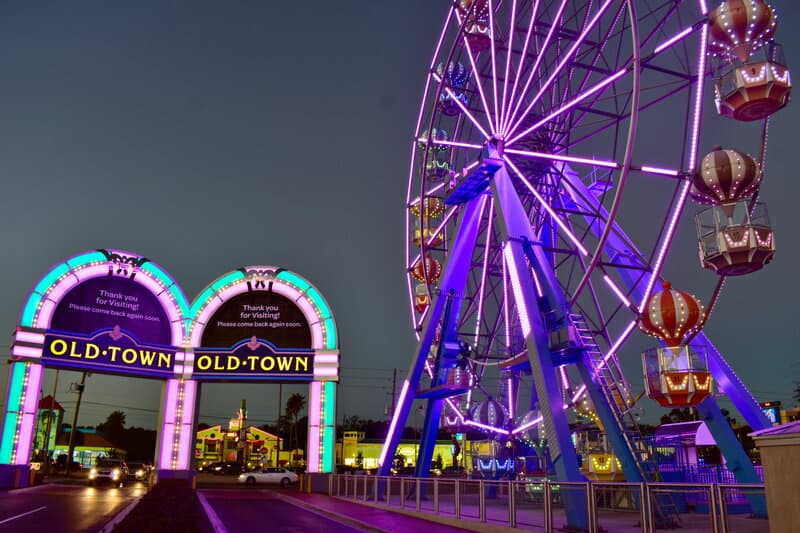 When you hear the word Florida, the first thing you might think of is probably 'Disney' or Orlando, likely followed by 'sunshine'. And you would be right. However, the Sunshine State has so much more to offer. There are a great many hidden treasures that get unjustly overshadowed. One such treasure is Kissimmee.
Known as the Gateway to the Everglades, Kissimmee has much to offer. From a tranquil walk in the breathtaking Shingle Creek Regional Park to an adrenalin-rush-inducing adventure at Old Town Sling Shot and Vomatron, Kissimmee has something for everyone. If a walk in the park is too tranquil or an adventure park too taxing, a visit to the Charles Hosmer Morse Museum of American Art might hit the spot. Whatever your preferred way to pass an afternoon, Kissimmee will not disappoint!
Chang-Castillo and Associates (CCA) stands ready to assist you with professional-level language solutions in Kissimmee, Florida, and worldwide. You might wonder, why choose CCA when there are so many other companies out there?
The answer is simple: Our quality, integrity, and professionalism are unmatched.
Why is that?
The fact that CCA was founded and is still operated by professional interpreters and translators surely has something to do with that. Language, you might say, runs in our blood. It is our passion, and we are dedicated to bridging the gap created by different languages. With CCA, you can trust that your message is relayed just as you want. None of your tone, meaning, and heartfelt messaging is lost in translation.
Platinum-level interpretation services you can trust
How do we do that?
Well, first off, by hiring only the best of the best.
Nothing is worse than hiring interpreters that are not at the top of their game. Imagine you are hosting a conference, and the interpreter you hired makes a diplomatic faux pas. Such things can quickly damage your company's reputation. To avoid that, CCA offers only the highest-skilled interpreters. They are expert conference interpreters, not community interpreters. Conference interpretation is a skill that must be honed; whether in simultaneous or consecutive interpretation, you have to be highly trained and experienced to deliver the best possible service.
Our interpreters can provide this. In addition:
They were trained at top-level universities;
They possess a minimum of 200 hours or 5 years of experience;
They are certified or accredited by organizations such as the UN and EU;
They are members of recognized industry associations and organizations such as TAALS and AIIC.
AND
Another important factor when it comes to our translators and interpreters is this: they are native speakers of the target language.
Why is that important, you might wonder.
A native speaker can pick up nuances that someone who learned the language later in life will not catch. Also, they'll have the correct accent for your chosen audience.
Having an interpreter come to your event or office to interpret is all nice and good. But what if your conference is hosted remotely? In this day and age, hybrid technology is more in use than ever before. Zoom and services like it have made it possible for the world to come together. No longer do we have to rely on meeting in public spaces. Conferences can be hosted from the comfort and safety of our office or living room.
As always, CCA is adaptable and flexible, and we can offer interpretation services even if the event is not in person.
Remote Solutions and Tech Support
Remote Simultaneous Interpretation (RSI) has been on the rise for some time, and it is the solution you need when hosting a conference or event online or partially online. Whatever presenting software you prefer, our interpreters can work with any platform.
Our team stands ready to assist with your tele- or video conferencing needs. If your meeting happens to be in person or is a hybrid meeting, we are also available to help with equipment rentals, which include microphones, headsets, receives, and fully enclosed soundproof interpretation booths, if needed.
Now that you've learned all about our skilled interpreters and the services they provide, you might wonder: What if I don't have a conference to host but would rather communicate by way of written documentation? Well, we can help with that too!
Top-lever translation services you can rely on
At CCA, our professional linguists can tackle any project you might need to have translated. Among the documents we routinely translate are the following:
They make sure there are no mistakes and the messaging is just as you intended, CCA has developed a foolproof, three-step process to ensure the highest quality of service. Each project is tackled by a team of linguists who work with a project manager. This way, we can be certain all our Is are dotted and our Ts crossed. And like our interpreters, they are native speakers too!
Exactly how do we do this? Let us walk you through the process:
First, the Translator creates the first draft of your translation.
Second, the Editor reviews the draft. At this stage, we check for accuracy, completeness, style, and nuance. The editor will make sure the document is in top shape.
The third step is a final check by the Proofreader. This linguist ensures the document is publication-read by checking for formatting issues, punctuation errors, and typos.
By adhering to this tried-and-true process, we can guarantee that your documents are just as you intended. Culturally relevant terminology, phrases, and nuances will remain intact. Your company's unique tone and voice will be just as you wish – in the language you requested.
Now that you've learned how CCA can help you accomplish your goals, contact us online or give us a call at +1 (877) 708-0005 and give us the opportunity to show you why we are considered to be the platinum standard of the translation and interpretation industry. We also operate in Orlando, Miami, Tampa, Daytona Beach, Fort Lauderdale, Jacksonville, and Palm Beach.
We look forward to working with you!