Milan Translation and Interpretation Services
Milan is the second-most populous Italian city after Rome, while Greater Milan is by far the largest metropolitan area in Italy – and the 4th largest in the European Union. With the second-largest economy among EU cities after Paris, Milan is the wealthiest among non-capital cities in the EU. One of the world's four fashion capitals with Paris, London, and New York City, it is also the site of the largest Gothic cathedral, the Duomo di Milano.
Home to many cultural institutions, museums, and art galleries, including major works by Leonardo da Vinci (such as the Last Supper), it is also major finance, tourism, and university hub. Milan is scheduled to host the 2026 Winter Olympics – together with Cortina d'Ampezzo – and has some of Europe's most successful soccer and basketball teams.
With all that in mind, it is no wonder that Milan is also a major location for international events requiring qualified translation and interpretation services – something that Chang-Castillo and Associates (CCA) is an expert at providing as the industry's platinum standard, not just for the Italian language, but for all languages, in all locations.
Experience the platinum standard difference
Here are some of the reasons why you should choose Chang-Castillo and Associates for all your multilingual projects and events in Milan and beyond:
We are co-owned and managed by translators and interpreters – so we know exactly what you need: impeccable oral interpretation (both simultaneous and consecutive) or written translation so you can meet the language demands of the international marketplace.
We understand your concerns and hesitations – you may have been burned by previous providers, from mediocre translations that "tasted" foreign to speeches poorly interpreted by unqualified or unprepared linguists. We can anticipate what you may not know, and we guide you through the steps to ensure the success of your project or event.
Our linguists are our colleagues – we have worked with them, assessed their abilities, and confirmed the quality of their work. They are native speakers of the target language, they have the required skills (such as graduate degrees in translation and interpretation), experience (over 200 days for our interpreters), and credentials (certifications by major international organizations such as the UN or the EU, and memberships with professional associations such as AIIC and TAALS).
Together with our linguists, we abide by the industry's confidentiality rules and code of ethics – all crucial assets.
Our conference interpreters are not community interpreters. The settings and results are simply different…
… and we do not compromise on quality – ever. Quality is always our #1 priority. When you select Chang-Castillo and Associates as your language services provider, you know that your quality will be the best the market has to offer each and every time because we only work with the best linguists.
We know how to leverage the power of languages to make sure you communicate efficiently, including when you have to navigate the realms of diplomacy and politics, legal papers, medical/pharmaceutical and presentations, and any type of document you may need.
We have the cultural sensitivities your international clients, prospects, and colleagues need. We can guide you through the process of going from one language into another and make it seamless.
We have a proven quality assurance process that ensures the greatest accuracy by using three separate rounds of translation, editing, and proofreading, all managed by your dedicated project manager, to translate your documents.
We offer our impeccably-maintained interpretation equipment to ensure perfect sound and glitch-free communication, complete with a conference technician. This keeps you away from the venue's rental equipment that may not even be made with interpretation in mind, therefore leaving you hanging at the worst possible moment.
We offer the full range of multilingual services, and we go beyond traditional translation and interpretation services by offering transcription and subtitling services and remote simultaneous interpretation to help you broaden your reach without ever compromising quality, safety, or comfort.
We assimilate with your team to make your brand shine and your voice heard; and we work with you to understand your needs, tone, style, and terminology.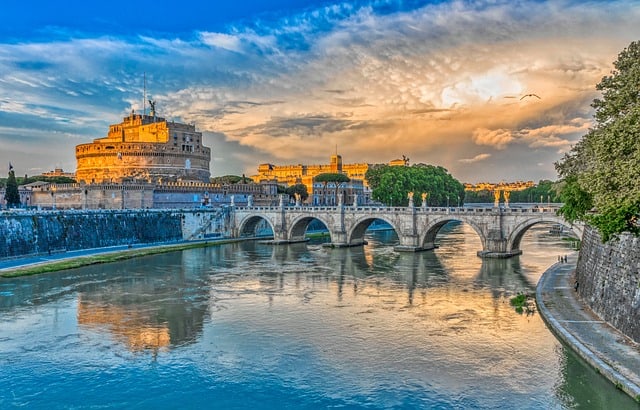 At CCA, we understand the specificities of not just Italian, a language forged from a poet's ear and pen, but of every language. Whether your travels, business or personal needs take you to Milan, Rome, or elsewhere in Italy and the world, you should know that CCA is always there to help your brand shine on the world market. We remain firmly committed to quality. When you use CCA's top-notch translation and interpretation services, you are never left in the lurch, wherever you may need, including from the safety of your own home or office.
Contact us online or give us a call at +1 (877) 708-0005 and experience the difference that the platinum standard of the translation and interpretation industry can bring to your projects and events.