Italian Translation and Interpreting
Interpretation and translation are more than just communicating words directly from one language to another. In fact, a linear process like that (think Google Translate) can get you into trouble because direct conversions often leave the message sounding flat. This is because language is more than just words; it's also culture, tone, sentiment, body language and other subtle nuances that help us understand one another better.
Italian is one of the five Romance languages and comes across as one of the most expressive languages in the world. For this reason, it is critical to work with a translation and interpretation firm that works with native Italian speakers committed to ensuring your audience truly understands your message, whether written or spoken. This is also the only way to guarantee your clients' message is relayed back to you without losing any of its intent or character.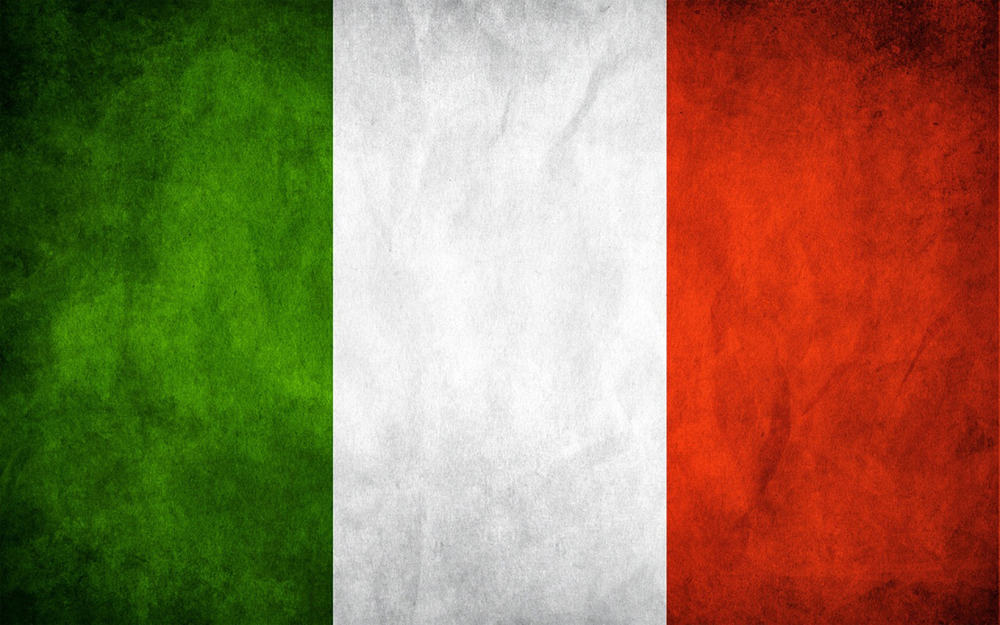 Chang-Castillo and Associates (CCA) provides a range of professional language solutions, including:
Document translation
Simultaneous and consecutive interpretation
Teleconferencing
Equipment rentals
We offer these services anywhere around the globe, whether you are meeting with Italian-speaking clients here in the U.S., in their home country of Italia – or even abroad.
Contact the team at CCA to obtain a quote for your next project or to learn more about our global language services. You can also call us at +1 (877) 708-0005, or send us an email at info@chang-castillo.com.
Trust us to translate your documents, presentations and marketing materials
Even fluent English speaking clients will appreciate the ability to read your brand's content in their native language. For one thing, non-native speakers do not typically speak "business" language as often, and you don't want your client to have to struggle to understand what they are reading. This can be tiring and take away from your valuable materials.
Our Italian translations are available for:
Government documents
Training materials
Corporate communications
Speeches and transcripts
Marketing materials
Presentations
Technical manuals
When your projects commence at CCA, we put them through a three-tier translation and editing process to ensure the outcome is absolutely word perfect.
First, you will be assigned to a project manager (PM) who oversees that the project progress in a timely manner from start to finish. Your PM also serves as your personal liaison throughout the project, answering questions and keeping you abreast of its progress. The documents will go through a first-stage translation and editing process, after which they are sent to a third linguist for a final review, edit, and proof. If necessary, our IT team will also handle the formatting check to make sure everything is as visually perfect as linguistically on par. Afterward, you will receive your translation and can rest assured that the high-quality translation will be as authentic as the source materials.
Please contact our office to discuss your translation needs or to inquire about our language solutions packages that combine translation projects with additional services such as interpretation or equipment rentals.
Highly qualified Italian interpreters committed to your authentic message
Don't you wish you could wave a magic wand and allow your clients to be fluent in their target language for a day? If that were possible, they would hear and experience the vast difference that exists in the quality of "professional" interpretations. Depending on the language service firms you work with, interpretation can range from the careless and sloppy, to meticulous and spot-on. Our team always provides the latter.
This is because CCA only works with Italian interpreters who are native speakers, with the same regional familiarity as your clients. We only hire highly-experienced, certified interpreters who are passionate about what they do. In addition to academic and professional certifications, our interpreters have five or more years of professional conference interpreting experience and affiliations with world-renowned institutions such as the United Nations, SCIC and the US Department of State. This makes all the difference when it comes to translating your authentic message to the target audience.
CCA provides both simultaneous and consecutive interpretation:
Simultaneous interpretation. This type of interpreting happens in real time, typically at large events with a multilingual audience. The interpreter and yourself and/or clients wear headsets and microphones. The interpreters, generally working in teams, listen to the spoken message and translate it so it is delivered to their client's headset. You can read more about simultaneous interpretation here.
Consecutive interpretation. In this setting, one person speaks, then the translator interprets – and the process repeats back and forth for the duration of the meeting, conversation or presentation. Consecutive interpretation is the most affordable form of professional interpretation and the most intimate. You can read more about consecutive interpretation here.
Don't trust your important messages to so-called professionals who don't really care about the final outcome. Watch and feel the difference in how your valuable messages are received when you work with professional Italian interpreters who are passionate and conscientious about every word they speak.
Contact CCA so we can begin to map out the best interpreting plan for your upcoming meeting, event or conference.
Add professional interpreting equipment for glitch-free events
Unless you're hiring an interpreter for a small meeting or tour, most clients find it beneficial to take advantage of our professional equipment rentals. High-quality equipment and tech support are crucial to ensuring your interpretation moves forward flawlessly and without static, interference, or technological glitches.
Our firm can provide top-quality professional interpretation equipment, including:
Microphones
Interpreter consoles
Portable transmitters for interpretation during tours or demos
Receivers
Infrared (I.R.) emitters
FM equipment
Participant headsets and receivers
We also provide interpretation equipment technicians and can offer complete A/V equipment packages, so you are never left in the lurch or struggling to handle potential technical or electrical malfunctions while trying to remain professional and conduct your business.
In addition to rental equipment, we also offer multilingual assistance with global teleconferences. Our innovative telephonic platform means callers can dial in from any location in the world and receive simultaneous interpretation services from one of our experienced team members. This technology can be easily paired with your online presentation platform of choice.
Ready to enjoy unfettered translations with innovative equipment and tech support? Contact the CCA team and we'll make sure you have everything you need to execute a flawless meeting, conference, tour or presentation. Call us at +1 (877) 708-0005.
Experience the platinum standard in Italian translation and interpretation services
Chang-Castillo and Associates is the platinum standard in translation and interpretation services. We have earned this reputation as the result of our impeccable attention to detail and the diligence of our professional language interpreters. Your company's values and brand will shine as a result of our commitment to getting it right. We look forward to serving you and your clients.
Contact us to schedule a consultation and to assemble the right translation and/or interpretation package for your needs.