Paris – Simultaneous Interpretation and Translation Capital of the World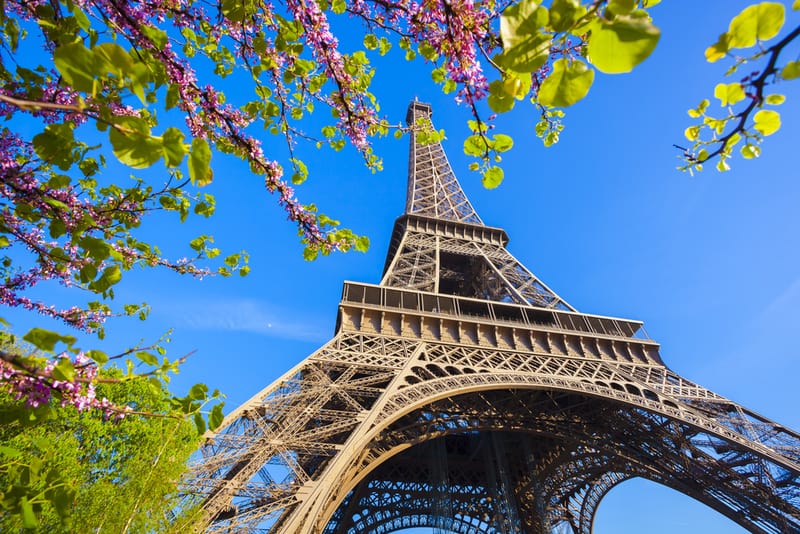 From an industry standpoint, Paris, France, is the world's simultaneous interpretation and translation capital. From a business standpoint, it's one of Europe's (and the world's) most important cities. To top that all off, the Eiffel Tower, Louvre, Arc de Triomphe, and countless other tourist attractions make the "City of Lights" one of the most consistently popular global tourist destinations and make France the #1 destination in the world.
For these reasons, the language professionals at Chang-Castillo and Associates (CCA) are always ready to assist your business endeavors as you grow your company and develop brand recognition in Paris and abroad. Whether your company is establishing a business in Paris or the surrounding area, or you'll be attending/hosting an international conference, summit, or event, the conference-level and certified professionals at CCA will facilitate your every French translation and interpretation need.
Contact us to learn more about our language services available in Paris and around the globe. In the meantime, here is part of what makes Paris such a hotbed of linguistic professionals.
Paris hosts more conferences than anywhere else in the world.
Paris is home to more conferences, congresses, seminars, professional events, and event centers. Beyond its architectural, artistic, romantic, and historic allure, Paris is ideally situated at the heart of Europe. This puts those in the UK and the rest of Europe within a two- to three-hour maximum travel time to either of its two international airports: Charles-de-Gaulle to the north and Orly to the south.
The French capital is amply equipped to handle every level of business affairs – from the ultra-formal to the friendly and casual. Paris boasts 18 exhibition and congress centers. Add to that more than 25 different conference hotels,  over 700 hotels equipped to host seminars of up to 300 people, and multiple historic, eclectic, and modern venues that can host up to 10,000 attendees – there is virtually no event you could host or attend that can't be accommodated in Paris.
Interested in doing business in a multilingual paradise?
While French is the official language of Paris (and France), its central location in Europe and its reputation as a global business leader make Paris a global city. As such, the French capital is endowed with the world's most linguistically diverse pool of simultaneous interpreters. This is excellent news for those planning to host or attend a conference or delegation who require conference-level language professionals to get their message out to prospects and clients.
That being said, it's important to remember that not all language service providers are equal. While there are plenty of simultaneous interpreters and multilingual translators to choose from, make sure to perform due diligence when selecting the best language services provider for your needs. You will want to verify the skill and training of their language professionals, credentials, certifications, and industry affiliations, as well as their professional references from clients similar to you.
Determine your language service needs before heading to Paris
We recommend establishing a rapport and professional connection with a language services provider long before you head to Paris. In addition to having more time to customize the language solutions you'll need, as your service provider, we will have time to help you prepare to work with your target audience's business customs and etiquette. While you may have a single target audience in mind, most professionals attending multinational events require assistance from interpreters and translators in different languages.
Furthermore, interpreters and translators fare best when they have adequate time to review your materials, familiarize themselves with your company, industry, brand, and voice, and to integrate themselves a bit. Hence, they feel more like a part of your team. This ensures we can more comfortably act as an extension of your business.
Establishing our business relationship early on also gives us time to assist you with your itinerary – especially if you are looking for those "just right," off-the-beaten-tourist-path locations for conducting more intimate, friendly or casual business encounters. That being said, the CCA team of simultaneous and consecutive interpreters (as well as highly-qualified translators and project managers) is ready and able to help with last-minute or rush trips and projects – part of what has established us as top players in a very competitive industry.
Paris makes it easy to mix business with pleasure for lifelong brand success.
We believe there is no better place to mix business with pleasure than in Paris, France. Just as Americans are known for conducting business on the golf course, you may determine that in France, the ideal backdrop to promote your business interests could be the Palace of Versailles, one of Paris's 138 museums, or a small, hole-in-the-wall patisserie boasting centuries'-old pastry recipes. And CCA will be there to assist you directly from our Paris office!
Don't hesitate to contact Chang-Castillo and Associates for business or pleasure when you are headed to Paris. We're here to help you and your professional team create smooth, effortless, and familiar transitions between continents as you communicate with your business audience and colleagues from around the globe.
Related posts