Common Misconceptions About Being a Professional Translator
While misconceptions about translators and interpreters are common, they can also prevent you from hiring the right professional for the job. In this article, we'll share seven of the most common misconceptions about translators. Stay tuned for next month's post, which will cover common misconceptions about interpreters. No matter what your needs are, learning more about these two complementary professions will ensure you know what you're looking for the next time you need document translation or simultaneous interpreting services.
Seven misconceptions about translators you should know before hiring one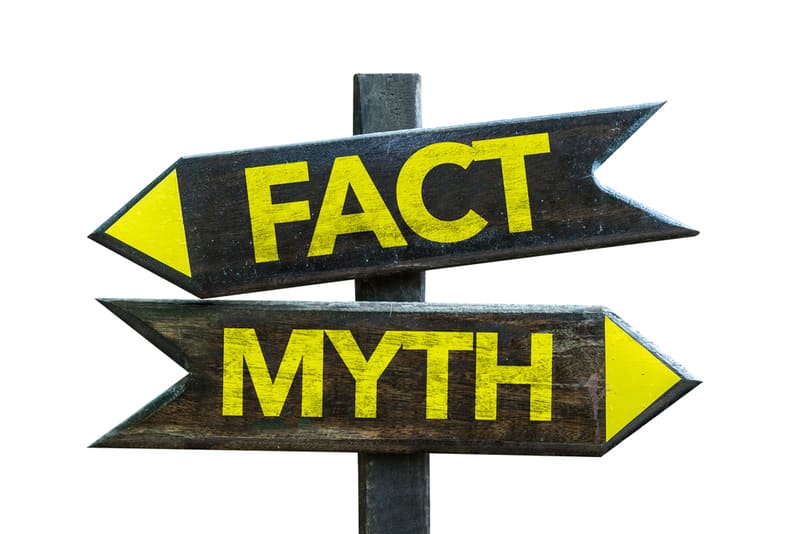 1. Translators say something in another language so other people can understand it.
Not quite. In this case, you're talking about interpreters. It's interesting because while people frequently call interpreters "translators", they rarely make the mistake the other way around. Translators do not interpret spoken language. Rather, they use their language skills to translate written text from one language to another – within a variety of formats.
2. Once you know a second language, you can become a translator!
Knowing a second language, and even being fluent in a second language, is not enough to advertise oneself as a professional translator. Professional translators aren't just multilingual, they also have the education and training required to understand the translation process and use the techniques required to translate efficiently. This requires years of theoretical and practical training, in addition to ongoing experience in the field – and possibly, certification.
Most importantly, we recommend hiring translators who are native speakers of the target language so any differences in cultural nuance, tone, colloquialisms, etc., are taken into consideration in the final translation.
Professional translators may be able to translate anything from government documents and technical manuals, to speeches, marketing brochures, books, and political cartoons – but they may not want to, depending on how comfortable they are with the subject matter.
3. Language is the most important thing for a professional translator to master
In fact, we'd say knowledge of the working languages is obviously necessary, but that's not all that is required. While it's certainly imperative that your translator is fluent in both language and culture of their source and target languages, there are several other skillsets or prerequisites worth verifying with a prospective translator. This includes things like:
University and/or graduate-level education level
Advanced-level writing skills, particularly in their mother tongue
Adaptable and creative writing ability, especially if you wish him/her to work fluidly between different types of written materials – professional, conversational, serious, technical, humorous, etc.
Prior professional experience with exemplary references/referrals
Certification and/or membership with various industry-related organizations
A love for finding the right word
Attention to detail – and deadlines!
4. Translators can work on the fly
It's true that top-notch professional translators may be able to provide rush services, or work on the fly for familiar clients when necessary. However, most translators require time in order to apply the level of attention and thoughtfulness required for a smooth-reading, easily legible, final copy that resonates with its intended audience. Repeatedly expecting translators to work on a rush basis or with little notice, especially when handling serious or technical materials, puts you at risk for providing lesser-quality materials to your audience –  and that's not the fault of the translator…
5. It takes about the same time to write something as it does to translate it
In fact, the average speed for a professional translator is about 250 to 350 words per hour, depending on the type of translated material. This is only about one or two pages per hour. The process of translating languages, particularly when using a formal, professional approach, uses a different thought and execution process than writing. That means more time allotted for assimilation, wording, editing and re-wording such that the translated message is as accurate in meaning, voice, tone and feeling as it was in the original language.
6. Google Translate means I can translate basic documents myself
Be extremely careful when using Google Translate or any other online- or machine-based translator to handle professional work. These translations may be accurate to some degree, or with individual words or phrases – but that's not the way language works as a whole. We recommend reading, A Look at How Machine Translation Doesn't Work, for real-life examples of why professional translation services are best.
Translators don't communicate with others via words and phrases only. We communicate with audiences via the level of language we use (casual, conversational, former, technical, etc.), the analogies we make, the stories we tell, the emotion we include (or not) and the regional expressions or dialects most apt for the target audience. Those "extras" aren't a part of digital translation algorithms, which leads to stunted, awkward and even downright laughable translations at times. Is that really the impression you want to make on prospects or clients?
7. We don't need a translator; our foreign clients know enough English
There is a grave misconception that prospects or clients who have a decent understanding and/or ability to speak English are proficient enough to read business or technical materials in English (or in any other language). While that might be the case technically, the reality is that it's much easier for anyone to read and learn in their native tongue. Do you really want clients or prospective customers to work harder to learn about you or your business? Translation is not a courtesy or "something nice" you give your clients: it makes for safer investment for both you and them.
We recommend translating all of your materials into target languages. Otherwise, prospects and clients who are innately drawn to your brand could migrate to competitors who've invested in professional translation that yields easier and more straightforward information.
The professional translation team at Chang-Castillo and Associates provides the platinum standard in professional translation. Contact us now to discuss the many ways we can assist your company as it strides forward in the global market.
Related posts