Seoul Translation and Interpretation Services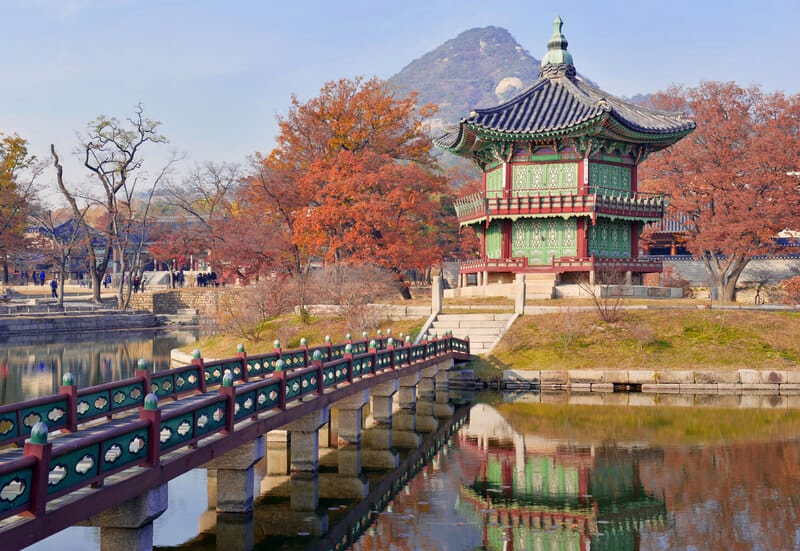 Korea is an incredible country, from the scope of its rugged and varied geography to its rich culture, and – of course – the persistent and traumatic political divide between the North and South. Seoul is the capital of South Korea, located in the northwestern region of the country. With more than 25 million people living in Seoul's metropolitan borders, and its designation as one of East Asia's financial and cultural epicenters, any company doing business in Korea inevitably requires professional language services from qualified interpreters and translators.
Chang-Castillo and Associates are Seoul's premier language services providers
The interpreters and translators working for Chang-Castillo and Associates (CCA) have impeccable credentials and designations. We work with some of the world's most influential clients, including government agencies, international organizations, and Fortune 500 companies.
In addition to being native speakers, we work with interpreters and translators with niche industry experience, ensuring they understand exactly what your brand stands for, and so they're able to fluidly communicate your message across a range of linguistic and cultural boundaries.
Korean is a relatively challenging language for Americans and Westerners to learn, and the country's dynamic history requires support from exceptional linguists who understand how to navigate the sensitive contrasts. Interpreters and translators working in Seoul must know how to navigate the very structured, ethical codes of conduct. Heavily influenced by both Chinese and Japanese cultures, these codes of conduct are particularly important when initiating and developing professional relationships, facilitating diplomatic relations or sensitive negotiations, and interacting with business professionals with senior status – be that title or age.
The team at Chang-Castillo and Associates is here to support your work in Korea. We'll pair you with linguists who specialize in Korean language services, and who have niche industry expertise. Contact us online or call us directly at +1 (877) 708-0005 to obtain an estimate for our services.
What to look for in a professional language services provider
While we hope you opt to use CCA, we want to make sure you know how to search for the best interpreters and translators in Korea.
Reading our post, What Qualifications Should I Look For in a Translator or Interpreter, is a good place to start. The most important qualifications include:
The distinction of "simultaneous" or "conference interpreter" (rather than community interpreter)
There is a notable difference between simultaneous or conference interpreters, versus those who work in the community arena. The former have notably higher levels of education, training, and experience – and are also used to providing their services in high-level and sensitive arenas – for example, working in the United Nations, as expert witnesses in legal proceedings, or providing interpretation services in the international arbitration arena.
Read The Difference Between Community Interpreters and Conference Interpreters to understand why community interpreters don't have the level of experience you require to support your organization's goals in Seoul.
Graduate- or higher-level degrees from accredited linguistic programs
The language fluency required to provide simultaneous interpretation goes far beyond fluency. Simultaneous interpreting requires years of education and training, which is built upon afterward with years of conference experience.
Accreditation and/or membership in industry-recognized agencies and organizations
Part of the experience and recognition that sets conference interpreters apart from their peers is their accreditation and/or membership in our industry's most revered agencies and organizations, such as the United Nations, European Union, Federal Government of Canada, TAALS, AIIC, and so on.
These designations often require proof of education and experience and often involve a stringent peer-review process.
An error-proof translation protocol
In the translation arena, it's important to inquire as to the translator's methods or protocol. For example, here at CCA, our professional translators implement a multi-tier system that ensures each translation – no matter how small or how large – undergoes three, separate rounds of translation, editing, and proofreading.
That's the only way we can guarantee translations that are 100% accurate, but that also retain the original meaning, tone, and intent of the original document(s).
What other services do they offer?
There are very few companies or organizations that only require professional language services a single time. More often than not, we form a long-term, loyal partnership with our clients. The client who uses us once as consecutive interpreters is likely to contact us again to utilize additional services because they know they can trust us.
In addition to keeping things streamlined, comfortable, and familiar, this also allows us to become more familiar with companies and their needs, so we can better tailor our services.
In addition to interpretation and translation, our most requested language services are:
Interpreting equipment rentals
While it is true that Seoul, Korea is known for being on the cutting edge of digital technology, that doesn't mean the conference venue's staff understands the ins-and-outs of your interpreting equipment needs.
Renting your equipment from CCA means you'll have exactly what you need in time – and in the right quantity – to ensure your events are successful.
Subtitling and transcription
Now that digital marketing and virtual training modules are commonplace, there is a greater need than ever for high-quality subtitling and transcription services. These services take a single video and exponentially increase its ROI, making it relevant in virtually every country and target language audience in the world.
Teleconferencing
Another valuable language service is teleconferencing, which allows you to maintain more personalized connections with others – whether their main office is in Seoul, Busan, Incheon or elsewhere on the planet. Our innovative platform is compatible with your presentation software of choice, and teleconference estimates include a technician who takes care of digital logistics so you can stay focused on the business at hand.
Ready to work with a language solutions team that always provides impeccable language services in Seoul, Korea – or anywhere else your business takes you? Contact us here at Chang-Castillo and Associates to learn more about the myriad of ways we'll positively facilitate your multinational relations. We'll ensure your brand is always represented accurately and with integrity.