Korean: Unique Language of a Miraculous Asian Tiger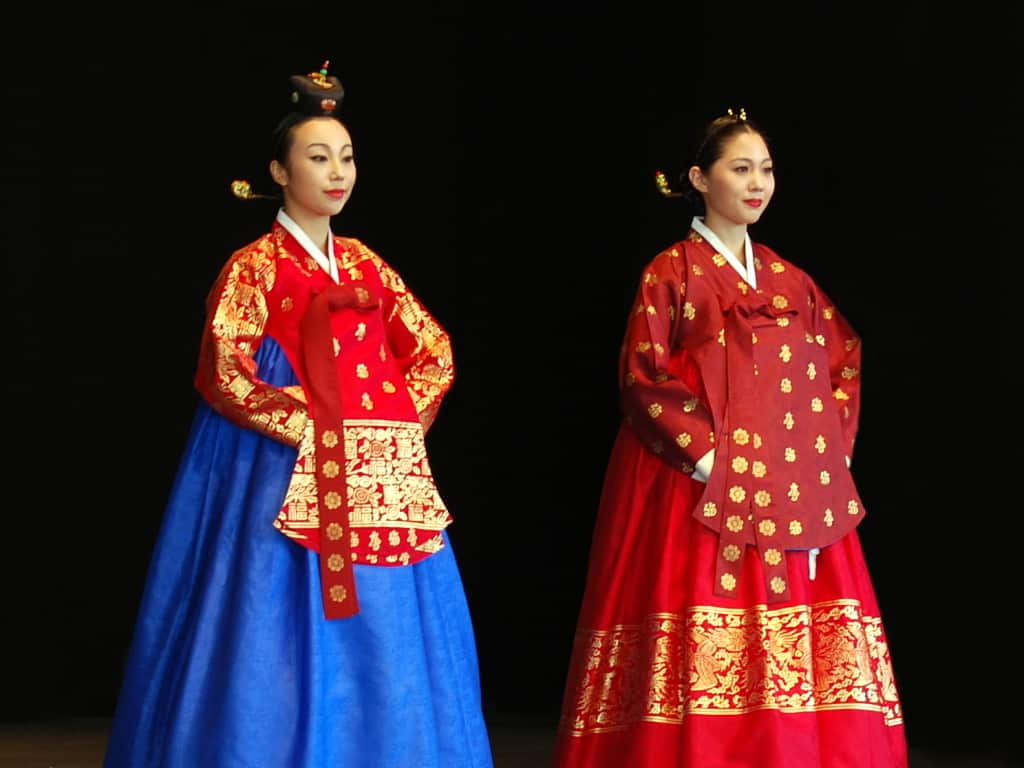 The Korean peninsula is a challenging topography of height and depth with caldera lakes and rugged mountain peaks, a landscape that has cradled a unique language isolated from other language families, a language with no known, verifiable genealogical or "genetic" relationship to any other language – a language isolate.  Korean is that language, with hidden origins in a land of inactive yet volcanic mountains and spectacular uplands.
Once dubbed the "Hermit Kingdom" because of its avoidance of western imperial influence, both Koreas are physically rugged and naturally foreboding to outsiders.   Fully 70 percent of South Korea is composed of uplands and mountains crowned by an inactive volcano, its highest peak is 6,400-foot Mount Halla on Cheju Island off the southern coast.  Mainland South Korea's Sobaek Mountains reach nearly 6,300 feet.
Two Koreas Diverge in a Land of Volcanic Mountains
With volcanic islands and a mainland so mountainous it appears windswept by ocean waves, South Korea and Korean culture and language have a long, resilient history.  What was once one Korea is now a bifurcated land of two separate countries North Korea and South Korea, which have two incredibly divergent economic and cultural landscapes. South Korea has triumphed as a free market superhero.  North Korea has remained stymied and wrapped in an oppressive cult-like state cocoon run by the Communist Party.   South Korea continues to reach out to prosperous countries around the world because of the dynamic South Korean economy.  North Korea is the heir apparent to the "hermit kingdom" ways of isolation.
The Miracle of the Han River
South Korea's economic miracle, which South Koreans call "the Miracle of the Han River" for the river that glides through their capital of Seoul — has created a Tiger economy.  Along with the other three Asian Tigers: Singapore, Hong Kong, and Taiwan, South Korea has experienced rapid industrialization.  Ferocious and nimble, these four economic powerhouses have lit up East Asia and the world with their dynamism and growth.  Once a country with a GDP per capita of only $79 in 1960, less than many sub-Saharan African countries, today South Korea is the world's 12th largest economy and home to such world-renowned brands as Samsung and Hyundai.   Its ascent has been spectacular although not without dips or challenges.  An economic crisis in 1997 and 1998 exposed vulnerabilities, however, South Korea has remained resilient overall.  Today, it is a major high-tech manufacturing center and a member of the exclusive Trillion Dollar Club, a group of countries that have a GDP in excess of one trillion dollars.
A Language Isolate Spoken by Millions
While a language isolate, impossible to definitively classify as part of any language family, Korean is spoken by 80 million people worldwide.  Most are in Korea, but others are part of a Korean diaspora to places like Russia, China, Japan, and the United States. The Korean spoken in South Korea has started to develop differences in vocabulary, pronunciation, and verb inflection from that of North Korea.
Confucian Policies meet Gangnam Style
Hangul is the Korean alphabet and consists of 24 written characters (10 vowels and 14 consonants).  Hangul was commissioned in the 15th century by the Korean Emperor, Sejong the Great, known for his belief in Confucian policies and encouragement of scientific progress.  Confucian principles and party pop singers like Psy who introduced "Gangnam Style" on YouTube to the world now exist side-by-side in South Korea. Celebration and industry co-exist in exuberance.
Korean is an important language of worldwide business now and will remain so as South Korea continues to make its mark upon the world economic stage with smartphones, televisions sets, computer chips, automobiles, oil tankers and more.  Let us know if you need interpreters or translators to help you with any projects you may have in this language of tigers.
Related posts