Qualified Linguists Can Serve as Expert Witnesses in Legal Proceedings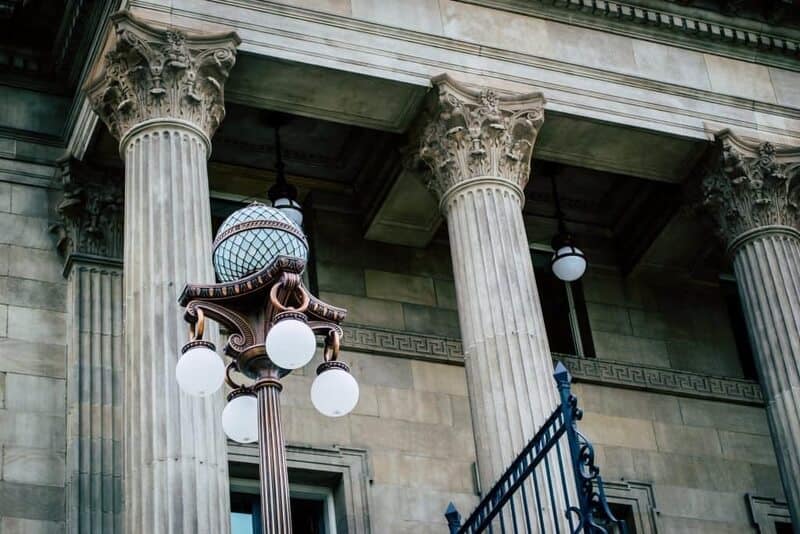 Words – spoken and written – can be tricky. They can be rephrased or twisted around. The variation between the witness statements,  "we saw him Wednesday evening" vs. "we saw him Wednesday night" becomes critical if one person interprets evening as "just around sunset" or "earlier in the night" and another understands that as meaning "after dark," or "later in the night." Then there are the conflicts that arise when contractual agreements are broken, or the nature of a contract's verbiage are translated differently between involved parties.
This is the reason professional translators and interpreters are often called in by lawyers and judges to serve as expert witnesses in legal proceedings. The technical term for this is linguistic forensics, wholly focused on the precise semantics or meaning of language.
Some of the legal facets of language and context or evidence in the courtroom include:
The difference between certified and registered languages;
That there is no such thing as a "court-certified translator" in the U.S. (so if someone advertises this as a qualification, s/he isn't a credible witness – let alone a professional linguist). However, the federal government and various states do provide "certified" or "registered" translators for specific languages. Always ask to see proof of your prospects' credentials;
Certified translated documents (different from notarized documents, the latter of which may bear no legal weight at all if they are in a foreign language unless they're translated by a professional).
We recommend reading Only Trust Legal Translations to Professional Linguists, for more detailed explanations about what to look for if you need to use a professional translator or interpreter as an expert witness.
Reasons an interpreter or translator is hired as an expert witness
The use of a professional interpreter or translator as an expert witness in legal proceeding occurs more often than you might think. Examples include:
Producing an official or certified court document that translates foreign-language documents into the court's language;
Using professional interpretation and transcription services to convert a deposition or recorded piece of evidence from one language to another;
Establishing an expert's opinion regarding a particular court document or transcript originating in a different language;
Settling disputes based on variant translations of contractual stipulations (with the use of experienced linguists for international arbitration);
Providing professional evaluations of disputed authorship, undercover recordings, the seriousness of written or spoken threats, language libel, defamation, briberies, patents, plagiarisms, etc.;
Evaluating real-time or previous records of courtroom testimony, as well as any type of spoken or written evidence, and verifying authenticity, semantic meaning or relevance.
For these reasons and more, it's imperative to pay special attention to the education, skills, and expertise of your prospective "expert linguists." This ensures your best interests are upheld and represented in the courtroom.
Read What Qualifications Should I Look For in a Translator or Interpreter, to learn more about the minimum requirements held by your prospective linguistic forensic experts.
An interpreter's knowledge, experience, and training are critical
We can't emphasize enough how important it is to ensure anyone hired to serve as an expert witness for their translation or interpreting expertise have the education, training, and experience your case deserves.
Attorneys often contract a translator or interpreter to confirm or contradict a transcript and depose professional linguists as expert witnesses in court to explain their rationale. In addition to language fluency and experience, this type of work requires detailed diligence. There is no room for Hollywood style-worthy bravado, or for answers or statements that can be ripped apart by the opposing side's counsel.
Language and cultural nuance are key
Here is a simple example of why language and cultural nuance become so important when linguistic forensics is required. Imagine you're vacationing in Spain and, while talking to a friend back home on the phone in a café you're overheard saying, "I killed time in the car, gunning the engine a few times to keep the heater warm while my wife ran in and got the groceries."
Now, imagine that someone with limited English overhears you, and knows an armed robbery took place in the same grocery store you referenced, that same day. The concerned citizen reports what s/he overheard to the authorities ("killing," and "gunning") and your detailed description. The ability to have a qualified interpreter on-hand to explain what you really said, and your use of English idioms, could be the difference between your innocence and your guilt; what level of interpreter/translator qualifications would matter to you then?
Now, this case might be a bit extreme. But the point is – language is power. It's easy for things to be misunderstood, miscommunicated, or jeopardized when language goes awry. When a case requires accuracy, culturally-relevant analysis, and sensitivity to the nature of nuanced language, you need the best of the best.
Community or court interpreters are not expert linguists
While there is a definite need for community and courtroom interpreters, these professionals are rarely as educated, trained, or experienced as expert linguists. While community translators or interpreters are fluent and often native speakers of a target language – and provide accurate interpretations in most, general courtroom settings – they are still referred to as community interpreters, and they serve a different role from that of professional translators or conference interpreters.
The bottom line is that courts are more likely to support or uphold the statements, interpretations, or translations provided by the linguist with the highest credentials. If you contract with a standard community interpreter, while the opposing party works with a federally certified court interpreter who also has conference experience with, say, the United Nations, the opposition's stance is more likely to be upheld by the judge.
If you review the State of California's Judicial Translation Protocol, you'll see that the court takes a linguist's experience and training very seriously:
A qualified expert translator is someone who has niche expertise in the legal profession – not necessarily that they've worked in a courtroom.
"In the event of conflicting translations or if objections to another party's translation are served, the court shall determine whether there is a genuine issue as to the accuracy of a material part of the translation to be resolved by the tier of fact." With "tier of fact" being the translator with the highest qualifications.
Ultimately, the court will appoint a qualified translator or interpreter as an expert witness if necessary, assigning billing at standard rates.
"Machine translations often include inaccuracies, especially with regard to complex text such as legal content. Not only are words and phrases mistranslated, but the systems and rules used by the technology also cannot solve ambiguity or translate nuances since they are unable to utilize the experience and cultural or content expertise in the manner that a translator can. In the legal system, these translation errors can have dire consequences…"
In order to prepare for their work, all expert linguistic experts, contracted or appointed, should have access to the court's translation glossaries.
An interpreter's adherence to confidentiality and their code of ethics are key – and not just in a courtroom setting.
Chang-Castillo and Associates has federally-, State-, and language-specific certified and registered translators in multiple states. We also offer linguistic expert witness services in other countries. Contact us at +1 (877) 708-0005 to learn more about how we can support your legal preparation and courtroom experience using the platinum standard of linguists.
Related posts