Scandinavia: Beyond the Linguistic and Geographic Confusion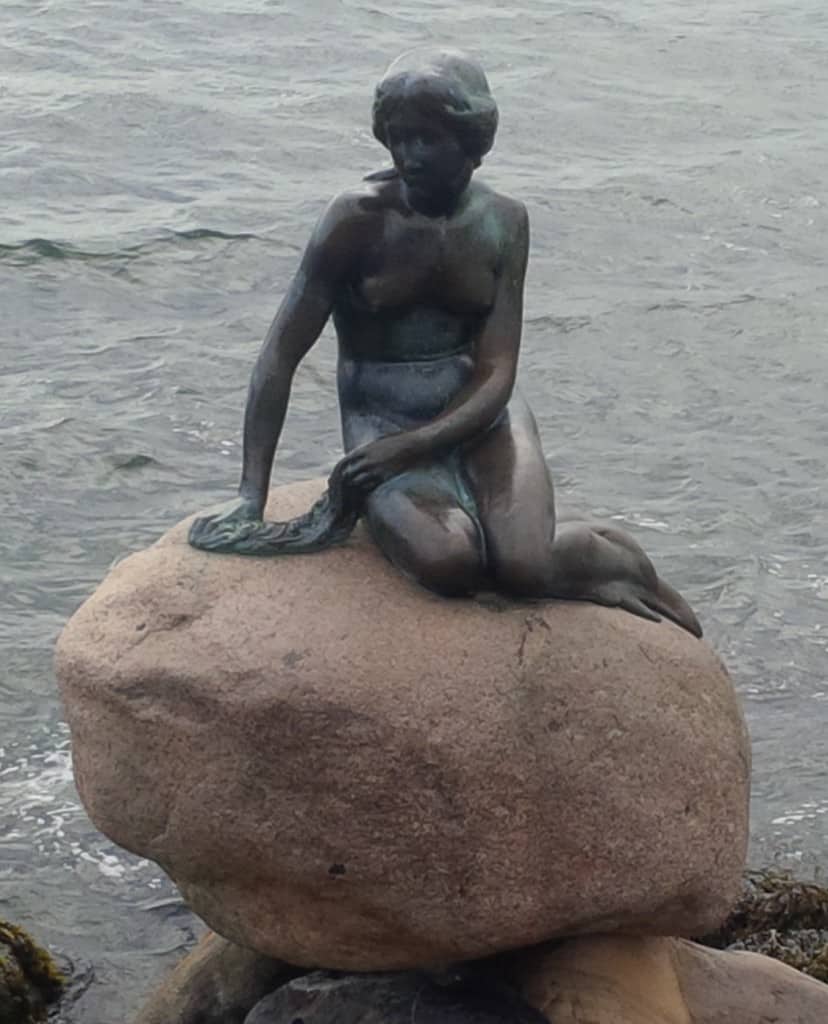 What is Scandinavia exactly?
Technically, Scandinavia consists of the three kingdoms of Denmark, Norway, and Sweden. The name Scandinavia originally referred to Scania, a former Danish region that is now part of Sweden.
The popular usage of the term in these three countries became a unifying concept in the nineteenth century. In 1839, after a visit to Sweden, Hans Christian Andersen, the Danish author of the Little Mermaid and many other well-known fairy tales, wrote a poem called "I am a Scandinavian". In a letter to a friend, he wrote: "All at once I understood how related the Swedes, the Danes and the Norwegians are, and with this feeling I wrote the poem immediately after my return: 'We are one people, we are called Scandinavians!'"
While the term Scandinavia is commonly used to encompass Denmark, Norway and Sweden, the term "Nordic countries" is used unambiguously to also include Finland, Iceland, and their associated territories — Greenland, the Faroe Islands, and the Åland Islands — due to their historical association with the three Scandinavian countries, peoples and languages. Scandinavia can thus be considered a subset of the Nordic countries. In common usage, the term Scandinavia often includes Finland due to its geographical proximity to the other Scandinavian countries.
Geographic proximity, linguistic similarities
Scandinavian languages, also called North Germanic languages, consist of East Scandinavian (Danish and Swedish) and West Scandinavian (Norwegian, Icelandic, and Faroese) groups. Approximately 20 million people in the Nordic countries speak a Scandinavian language as their native language. People with a Scandinavian mother tongue usually understand each other's languages as they are widely used in the media. Danish, Swedish Norwegian being well-established standard languages in their respective countries, they are traditionally viewed as different languages rather than dialects of one common language. The Danish, Norwegian, and Swedish languages form a dialect continuum. They are considered mutually intelligible with one another, although Danish is considered much closer to Norwegian. They are related to, but not mutually intelligible with Icelandic and Faroese, the other two North Germanic languages, which are descended from Old West Norse.
Both Faroese and Danish are official languages in the Faroe Islands, an archipelago approximately halfway between Norway and Iceland. So Faroese people are bilingual in two very distinct North Germanic languages, making it relatively easy for them to understand Swedish and Norwegian. As to Norwegians, they have two official written standards (Nynorsk and Bokmål), in addition to being very much attached to local dialects. Being accustomed to variation, they may perceive Danish and Swedish only as slightly more distant dialects.
Finland as a special case
Finland often comes out on top in numerous metrics of national performance, including education, civil liberties, quality of life, etc. In 2010, Newsweek chose Finland as the best country in the world and in May 2015, Finland ranked first in the World Human Capital index.
The term "Finn" refers to the population of Finland, while "Finnish" refers to the language. As a Uralic language, Finnish is distantly related to Hungarian and not included as one of the Scandinavian languages because it originates from an entirely different language family, Finno-Ugric. Due to geographic proximity to other language groups, there is a great deal of borrowing from Swedish and Norwegian in Finnish and in its sister languages, Estonian and Sami, indigenous minority languages spoken in Scandinavia. Alternatively, Swedish spoken in today's Finland includes a lot of words borrowed from Finnish, whereas the written language remains closer to that of Sweden. Finland is officially bilingual, with Finnish and Swedish having mostly the same status at national level, although the mother tongue of 95% of Finns is Finnish.
English is related distantly to North Germanic languages such as Danish, Swedish, and Norwegian. It is traditionally called a West Germanic language, related closely to Dutch and German, having many grammatical features in common with these languages. However, researchers have recently argued that West Germanic Old English coexisted with a heretofore unknown Scandinavian English before "dying out" in England, meaning English may actually be a Scandinavian language! This theory is somewhat controversial.
Let Chang-Castillo and Associates help you navigate through the linguistic waters of Northern European languages!
Related posts