Panama City Translation and Interpretation Services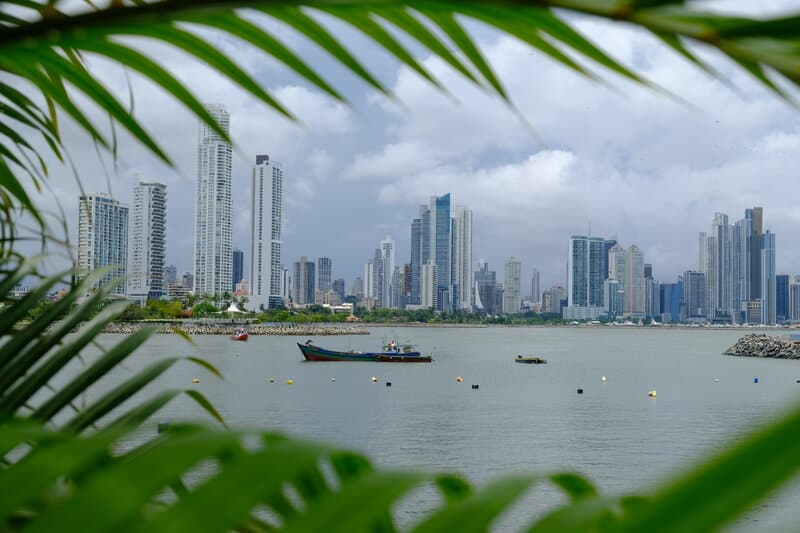 If you have been in search of a Central American city for your international event, perhaps you have already considered Panama City, Panama, as your location of choice. Known for its connection to the local rainforest, it combines the old architecture of its colonial-era beginnings with the ultra-modern skyline of today.
Founded on the bay of the Panama Canal in the 16th century, the city is now a world commerce hotspot. There is always something for your guests to do in their downtime, with many outdoor activities to explore such as whitewater rafting, birding, and snorkeling. Abundant in biodiversity, there is another natural attraction to see in Panama at every turn. The city and country alike are both known for their restaurants, hosting a variety of local and international foods. Since it is such an essential part of commerce in Latin America, the city of Panama maintains a very strong infrastructure. Transportation is a breeze, and accommodations are affordable and easy to come by. There are multiple airports in Panama City, but the most well–known is Tocumen International Airport.
If you want to host an international event in Panama City or elsewhere, the services provided by Chang-Castillo and Associates are an essential part of your success. We offer the clearest line of communication possible.   
CCA's Written Translation Services
Some of the many documents we can translate include:
Technical data sheets

 

Employee guides

Training presentations

 

Government documentation

 

Corporate communications

 

Social media material

 

And all aspects of your company's online/offline presence, both domestically and internationally.
Every document that comes through our office will undergo a rigorous three-step process that was created to ensure the most accurate and readable result possible. Three language specialists will edit, translate, and proofread your document, leaving you with a clean, polished, final result and ensuring that no error can slide past. You can expect a final document that is free of typos and grammatical mistakes.
Our document translation services are offered by professional translators who are native speakers. This provides for not only a fluent and accurate translation but also accounts for cultural nuances. The original intent of the source document will always be clear when you choose the services of Chang-Castillo and Associates.
Our Conference Interpretation Services
CCA offers both simultaneous and consecutive interpretations for any event. Teams of well-trained conference interpreters with the appropriate accent ensure that your event goes exactly as planned.  
For your physical events, 

CCA can provide 

professional interpretation equipment

.

 

Sometimes, the equipment that the venue provides is not adequate for your needs or is simply poorly maintained. However, our rental interpretation equipment includes 

professional-grade

 

headsets, mics, and soundproof booths

. Do not risk being embarrassed by technical failure when CCA ha

s 

rental equipment available

 for such reasonable prices.

 

For your virtual meetings, 

R

emote Simultaneous Interpretation (RSI)

 is available.

 Enjoy our services from the comfort and safety of your own home or office

, 

anywhere in the world

, with 

as many languages

 and participants as you like

. Just choose the meeting platform and audience size, and we will make the interpretation happen. You can host, and our interpreters will be ready.
The Platinum Standard of the Language Industry
Chang-Castillo and Associates was founded and is managed by interpreters and translators who are passionate not only about their work but also its quality. The accuracy of your message is in safe hands, so you don't have to worry about any embarrassing mishaps due to translation errors. 
As a result, we are more than capable of delivering the highest standard in the language services industry. In order to maintain this status and live up to our reputation as the platinum standard, we have implemented a high-quality system that works, with a designated project manager who will ensure the success of your project. Our ultimate goal is to provide the best possible experience for our clients, their partners, and their target audience by providing them with a smooth and efficient process. 
Contact Us
For more information or to start your next project, don't hesitate to reach out! Contact Chang-Castillo and Associates online or call us at +1 (877) 708-0005 for a free quote today.  
Quality is always our #1 priority.