Anaheim Translation and Interpretation Services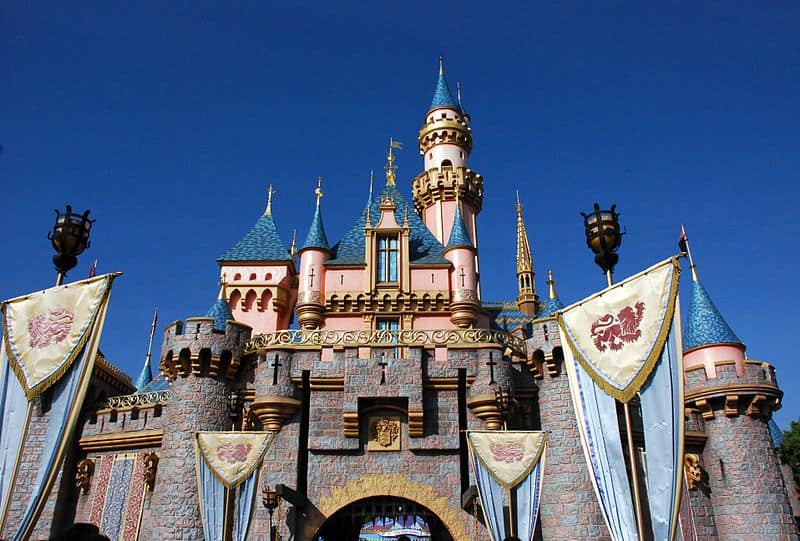 Along with "the happiest place on earth" (aka, Disneyland), Anaheim has one of the largest and most desirable convention centers in California. The combination of world-renowned large event venues, family-friendly tourist destinations, and close proximity to L.A. proper – not to mention beautiful beach cities, like San Diego – Anaheim has long been an international business hub on the West Coast.
With international business comes the need for qualified and experienced linguists to provide accurate and seamless simultaneous interpretation and translation services. In addition to serving Anaheim and the Los Angeles area's most-spoken language markets (Spanish, Vietnamese, Korean, and Chinese), you need linguists who can meet the language demands of the international marketplace.
Translators and conference interpreters your brand can depend on
When it comes to language service solutions, the language professionals working for Chang-Castillo and Associates have earned a reputation as the industry's platinum standard. We understand that our clients' brand reputation depends on impeccable interpretation or translation from their original materials into the target audiences' languages.
The transition from one language into another should be seamless, while still respecting the cultural sensitivities of international partners, clients, and prospects. To do this successfully, language services providers must have a native-speaking advantage, and their fingers on the political, social, and cultural pulse of your target audiences' countries.
That is exactly what the linguists at Chang-Castillo and Associates (CCA) bring to the table via any of our professional language service menu offerings.
Simultaneous and Consecutive Interpretation
We can provide teams of interpreters to facilitate simultaneous interpretation at your events, summits or meetings. This ensures you are listening to and relaying messages fluidly, and in real-time, without missing a syllable. Click here to learn more about simultaneous interpretation.
If your events is on the smaller side, you're planning more intimate negotiations, or you'd like assistance communicating with clients at social engagements, you'll appreciate our consecutive interpreters' ability to assimilate fluidly with the group, naturally relaying conversation between parties.
For more competitive pricing, we're happy to pair professional interpreter packages with translation or other language service offerings as needed.
Professional Document Translation
Like our interpreters, we always pair native-speaking translators to any project, ensuring natural and fluid text flow. Our goal is that final, translated projects read as seamlessly in translated form as they did in the original context.
We're happy to translate any type of document or text, including:
Marketing materials and brochures
Training and technical manuals
Correspondence
Speeches and transcripts
Corporate or government documents
All translation projects are overseen by a designated project manager who acts as your liaison, as s/he facilitates three separate rounds of translation, proofing, and editing. That high level of quality assurance means 100% accuracy every time.
Subtitling and transcription services
If you have valuable video content, engage prospects and clients by leveraging subtitling and transcription services. High-quality translations exponentially increase the ROI of video content.
Teleconference technology
If you have a key player who's unable to attend the Anaheim-based event, or a conversation begging to be had – or continued – when the event comes to a close, you can benefit from teleconference technology, facilitated by experienced interpreters – complete with presentation software compatibility.
Using CCA's innovative telephonic platform, you can optimize your engagement and personal connection with prospects, clients, and colleagues alike. It is an affordable way to experience invaluable "face time" without ever leaving the comfort of your conference room or office.
Interpreting rental equipment
You may be planning to use simultaneous interpreters at your upcoming Anaheim conference and would like to promote products or lead tours that cater to your multinational attendees. Don't rely on the equipment "offered" by the conference or venue hosts. There is no guarantee they will have what you need, where and when you need it, or that it will be in full, working shape.
CCA provides high-quality, impeccably-maintained interpreting rental equipment to accommodate any of your event's needs. We connect with you and go over all of your needs, ensuring you have everything you need – complete with a conference technician – so you can get down to business and clear, glitch-free communication.
How do I know I'm hiring qualified interpreters and translators?
Until you've partnered with a language services provider and have established a rapport, you may feel vulnerable or lacking control when trusting that your content, spoken words, conversations, and marketing materials are being communicated with the same heart and soul as originally intended.
Fortunately, there are things you can identify to discern whether you are hiring interpreters and translators who are qualified, experienced, and worthy of serving as a representative of your brand.
Ultimately, you are looking for a few telltale signs. These include:
The team here at Chang-Castillo and Associates aligns with all of the above. Contact us online, or call +1 (877) 708-0005, to learn more about our language service offerings; we promise you'll benefit from platinum-standard interpreters and translators who are dedicated to optimizing the Anaheim, CA experience for your team as well as your multinational guests.
Credit: Image taken from https://www.flickr.com/photos/59888866@N00/299863295