Rio de Janeiro Translation and Interpretation Services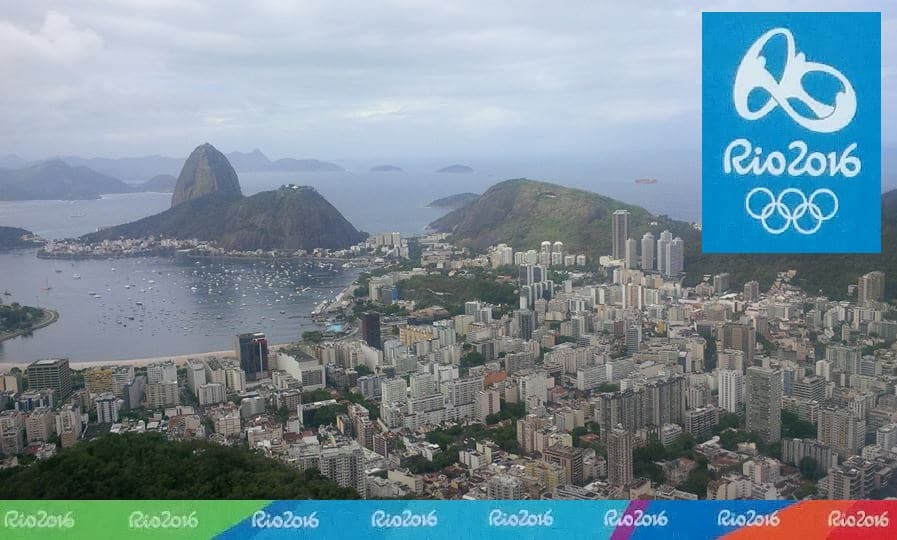 Rio de Janeiro is most famous for its vibrant and festive Carnival period and its social scene, not to mention a laid-back lifestyle and stunning beaches like Ipanema. Even so, it boasts one of the largest economies in Latin America, and economic growth continues to trend upwards. This makes it a desirable place to both work and play as you cultivate relationships around the globe.  Whether you're doing business with Brasileiros or plan to meet your multinational contacts to wine and dine them around fútbol matches, professional interpretation and translation services are instrumental in communicating clearly and effectively with your target audiences.
While Rio is certainly a metropolitan city, the reality is that the large majority of Brazilians do not speak English or only speak it casually, preferring to converse in Brazilian Portuguese. It's also true that while this famed Cidade Maravilhosa (Marvelous City) is famous for parties and Copacabana beach scene, it is surprisingly conservative when it comes to business affairs. As your team of language service providers, we will not only assist you as you prepare documents in Portuguese and other target languages, we'll also serve as your cultural liaisons for the whole lusosphere (Portuguese-speaking world).
Chang-Castillo and Associates (CCA) is a language services firm, providing simultaneous interpretation and translation services in Rio de Janeiro and abroad. Our team can work with you onsite in Rio, or we are happy to assist you as you prepare your documents, speeches and marketing materials.
Contact CCA online or at +1 877 708-0005, to learn more about each of our language services options and to obtain your competitive quote.
Work with translators who provide word perfect documents every single time
The professional translators who work for CCA are a cut above the rest. We only hire translators who are passionate about their finished product as they are about their working language(s) and committed to the integrity of their finished work in a well-rounded way.
While precise translations matter, so too does the energy and feeling behind the original text and documents. When CCA's translation teams are finished with your Portuguese translation project, you can rest assured that the content is 100% accurate and that it's translated with respect to your Brazilian audience's cultural sensitivities – all while remaining true to your brand.
Each document that moves through the translation channels here at CCA goes through a three-level review process. First there is the initial translation into Portuguese; second is the editing round, then the proofreading round, and finally, the document is given the official stamp of approval by the project manager. At any point in the translation process, we may also send your document to our technical department for any remaining formatting or technical requirements.
We're ready to translate any type of materials, including but not limited to:
Marketing brochures and materials
Speeches and transcripts
Government documents
Training and/or technical manuals
Presentations
Marketing materials
We can also translate static website copy to make it more palatable for your multinational prospects and clients.
Get in touch with us at Chang-Castillo and Associates to learn more about our professional translation and other language services options. Our competitively priced packages provide platinum-standard services for a price that makes sense.
Hire interpreters who facilitate more personalized professional relationships
While Brazilians may have a more conservative approach to business at times, they also prefer to establish personal relationships along with the professional ones. For this reason, your team of interpreters should be as comfortable cultivating patient, personal connections with your clients and colleagues as they are in the soundproof booth providing real-time simultaneous interpretation.
The interpreters who work with CCA do just that. We work only with native-speaking interpreters, which means they know exactly what works and what doesn't work when doing business in Rio de Janeiro, and they will interpret language just right for any occasion.
All of our interpreters:
Hold graduate-level degrees in conference interpretation from accredited universities
Have memberships with international interpretation associations AIIC or TAALS, both of which are upheld via a peer review process
Have at least 5 years and no less than 200 days of simultaneous and/or consecutive conference interpretation experience
Are affiliated with industry-recognized organizations, including the UN, the European Union or the US Department of State.
Keep in mind that conference interpreters differ from so-called community interpreters, so make sure to select interpreters with the credentials and experience that support the level of professional work you expect from them.
Interested in learning more about the Portuguese and other language interpreters available to you in Rio de Janeiro? Contact CCA and we'll determine which type of interpreting services you'll need as well as other language services that will be helpful for you.
Continue building relationships using teleconferencing technology
There's no need to make the drastic shift from personal to digital once you return from your events. Similarly, clients who are unable to attend the event will find it helpful to connect in a more personalized way using CCA's teleconferencing offerings. Our innovative telephonic platform is compatible with the presentation of your choice.
When paired with translated slides and/or documents and simultaneous or consecutive interpretation as needed, you have the opportunity to continue forging more personalized relationships with your colleagues abroad. If your clients can't make it to Rio, teleconferencing is a wonderful way to include them too. Contact us here at CCA and we'll brainstorm the way teleconferencing can help you keep in touch with your business contacts around the world.
Top-quality equipment rentals ensure every word counts
"Can you hear us now?" Those are the last words you want to be saying to your attendees at an important meeting if they are unable to hear your interpreters as the result of shoddy or malfunctioning sound equipment. Even worse is when you hear those words and there's nobody around to fix the problem.
Chang-Castillo and Associates offer high-quality equipment rentals, including:
Interpreter consoles
Soundproof booths
Professional headsets and microphones
Participant receivers
Portable transmitters with headsets/mics for tours, demos, and mobile trainings
Experienced technicians
Complete A/V support
Our interpretation equipment technicians are standing by in the very rare chance there's an issue, ready to problem solve any technical issue that arises.
Make your trip to Rio de Janeiro one of the most successful yet by working with simultaneous interpreters and professional translators who are dedicated to providing platinum-standard work and look forward to becoming a part of your team. Contact Chang-Castillo and Associates today.