Professional Thai interpretation and Translation Services
Interested in leveraging professional Thai interpretation and translation services? Then we say, "lucky you!" Not only will you enjoy developing your brand in one of the world's most beautiful and relaxing countries, you will also be embarking on business partnerships with some of the most gracious professionals we come in contact with in our line of work. That being said, it's critical for American business professionals to understand that unlike many Chinese or European business associates, many Thai professionals do not speak English.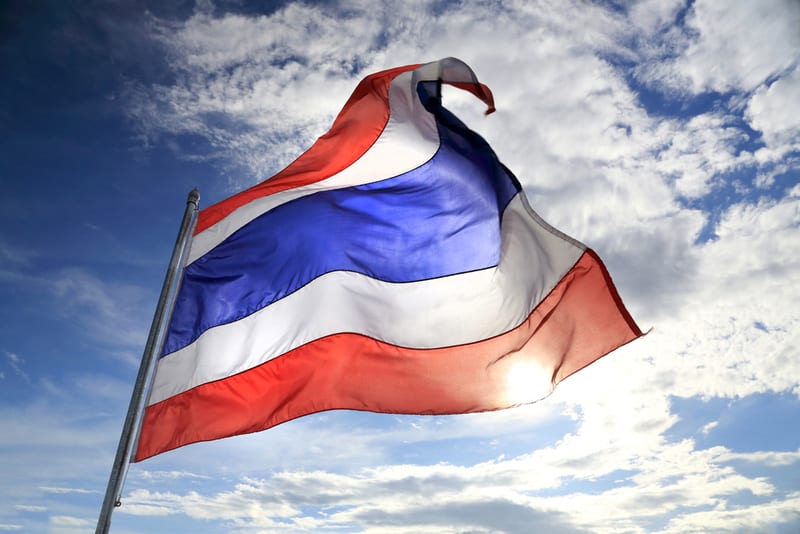 For this reason, it is imperative that you work with a language services provider who can provide exceptional Thai interpretation and translation services to ensure a successful business relationship with your Thai colleagues and customers alike. Chang-Castillo and Associates provides platinum-level language solutions in Thai both in the United States, as well as abroad. Working with the some of the most educated, qualified and passionate simultaneous interpreters and dedicated translators ensures your brand's message lands accurately and well-received in the ears and eyes of your Thai colleagues and business prospects.
We are known worldwide for our commitment to perfection and our dedication to becoming an extension of your professional team so conferences, seminars, trainings, marketing materials, sensitive documents and any of our other language solution offerings become a smooth extension of your own business family.
Contact us at +1 (877) 708-0005 to begin reviewing the list of our services so we can customize your competitive quote. From interpreters to translators to professional equipment rental, we've got your word-perfect communication needs covered!
Work with a company that takes your Thai translations to heart
Thais are known to be warmly welcoming of their guests and business colleagues. Your professional and marketing-based translations deserve to be formed in kind so your company's words will be well-received by their intended audience; the strongest business relationships form when your company's message transcends both language and culture – making it easy for your target audience to effortlessly assimilate what you have to say in a way that is comfortable and natural to them.
CCA stands out from our industry competitors because we are dedicated to using native-speaking translators and interpreters. This is the only way we can guarantee 100% satisfaction to our clients. We provide professional Thai translation of:
Government documents
Speeches and transcripts
Presentations
Technical manuals
Training materials
Marketing brochures
Corporate communications
Any other types of documentation
All of our translation projects – from the most sensitive corporate communications to causal, lighthearted marketing materials – are translated with the same level of attention when it comes to accuracy, fluency, nuance, and tone.
First, we'll assign you to a project manager, who will serve as the translation team leader as well as your liaison, keeping you in the loop at every step of the way. Your text will run through three different tiers of translation, editing, and proofing, resulting in documents that are as easy to read as if they originated in Thai in the first place.
Please contact CCA to learn more about our translation services, and don't forget to ask us about our competitively priced package deals which ensure you have access to everything you need while meeting with Thai colleagues, partners, and prospects.
CCA's simultaneous and consecutive interpretation services are second to none
If you've never been to Thailand, you may be in for culture shock as you try to wrap your American business mind around the ways business relationship and negotiations are forged in Thailand. They are different enough that you will do best using a conference interpreter who knows exactly how to turn your American conversational approach into a version more palatable to your Thai counterparts. Even the most professional American business approach can come across as too bold, impatient or casual when compared with the Thai norm.
We often say that our jobs are more about interpreting cultures as they are about interpreting exact words. Your body language, expression, and tone can feel overbearing and awkward when dealing with Thai business professionals or the public at large, and that's where CCA's experienced network of Thai interpreters come into play.
Our native, conference-level simultaneous and consecutive interpreters are ready to be your right hand as you move your business negotiations and brand exposure further into Thailand or for your Thai target audience here in the United States. Our team of professional interpreters hold graduate-level credentials in conference interpretation from accredited universities, have hundreds of hours of conference-level interpreting experience and are as comfortable serving your team at a summit or government-level delegation as they are in a popular Thai café or tearoom.
Contact us at info@chang-castillo.com to get acquainted with your team of CCA's finest Thai interpreters, and we promise your Thai business dealings will move forward as smoothly and naturally as possible. We'll help you forge business relationships that will last a lifetime.
Don't forget about teleconferencing and equipment rental options
CCA offers two more language services that can assist you in fostering your business relationships in Thailand.
If you, a colleague or one of your Thai prospects are unable to travel abroad for business, we recommend using our innovative teleconferencing services. This is an ultra-personalized way to sit "face-to-face" so to speak, and our team of translators and/or interpreters will be on hand to facilitate your meeting or negotiations. Our innovative telephonic equipment works with your presentation software of choice, and our onsite technical assistance means you'll never be left in the lurch.
We make the same guarantees when you choose to rent our professional interpreting equipment, including UN-style soundproof booths, interpreter consoles, portable headsets, mics, etc. The rental of our equipment includes the full support of complete audio/video support as well as our conference technicians.
The Thai interpreting and translation team at CCA looks forward to showing you exactly why we've earned our reputation as the platinum standard in our industry. Give us a call or send us an email and we'll put together a competitive bid and help you select the language services that make the most sense for your needs. You can reach us at +1 (877) 708-0005 or at info@chang-castillo.com.