Greek Translation and Interpreting
Greek is a magical language to linguists; not only do professional Greek translation and interpretation services connect us with a language that has evolved over thousands of years, they also connect us with a host of contemporary languages based on Greek root words.
The professional Greek translators and interpreters at Chang Castillo and Associates are proud to work in their native tongue as they support your company in building better and stronger relationships with Greek-speaking colleagues and prospects.
Whether your associations take you to the locations where Homer set his Iliad and Odyssey, or you find yourself hosting Greek clients here on your home turf or even in Cyprus, the CCA team will ensure that you are able to communicate even the most complicated or technical information in word-perfect Greek.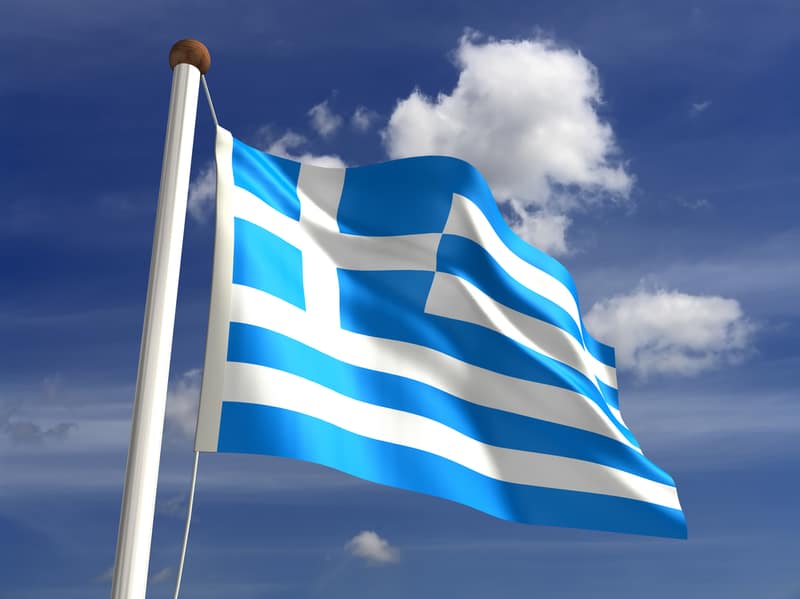 Contact CCA to learn more about our multilingual services. We will put together a competitive quote and can also offer package deals combining translation, interpreting, teleconferencing, equipment rentals and more. Contact us at info@chang-castillo.com or at +1 (877) 708-0005.
Professional Greek translation makes all the difference in business relationships
There is nothing more uncomfortable than reading a business brochure, or reviewing a technical manual, and coming across glaring mistakes or awkward phrasing. It is the equivalent of the internal cringe experienced when hearing a vocalist off-key singing at a public performance. Yet, all too often, well-meaning business owners make the mistake cutting corners when it comes to business translations of their written material.
Investing in high-quality, professional Greek translation means the difference between putting your company's best face forward in the global arena or falling behind competitors who took the time and effort to make sure their messages were translated accurately.
CCA has established a three-step translation, editing, and proofreading process that guarantees clients' translations are executed flawlessly. We are available to translate:
Government documents
Marketing brochures
Presentations
Technical manuals
Training materials
Corporate communications
Speeches and transcripts
Any other types of documentation
Once you're in contact with us, we'll assign you to one of our dedicated project managers who will serve as your liaison as your project makes its way through our three-step process: initial translation, editing, and a final proofreading and review. The result is a flawless translation of your original materials, augmented to facilitate any nuances or cultural tidbits that make them more relevant to your target Greek audience.
Contact us to begin discussing your translation needs. We're happy to pair our impeccable translation services with our equally estimable interpretation services whenever needed.
Is it all Greek to you? Hire conference level interpreters from CCA
There are several differences between CCA's interpreters and those you'll find working for other companies. First and foremost, we only work with native speakers of Greek. This ensures our interpreters' accents and awareness of cultural idioms, humor and nuanced sensitivities are as fluent as their vocabulary.
Secondly, the Greek interpreters working for CCA have impeccable credentials. In addition to graduate-level education and/or degrees from accredited universities, we insist that all of our interpreters have at least 5 years and 200 days of conference-level simultaneous and consecutive interpreting experience. Also, our interpreters must maintain current membership and/or certification through one or more of multiple globally-recognized industry organizations such as the United Nations, the U.S. Department of State and/or the European Union.
The fact is that when you work with interpreters from CCA, you work with the very best, which is why CCA is considered a platinum standard in global multilingual solutions and management.
The CCA team is happy to work with you in the United States, Greece, Cyprus and elsewhere, and we are also available to brief you about Greek business culture and practices so your team – and brand – makes its very best impression.
Contact CCA here or call us at +1 (877) 708-0005 to begin discussing your need for expert Greek language services. We look forward to working with you.
Would a professionally facilitated teleconference put you ahead of the game?
Having a difficult time meeting with Greek prospects or clients? Is the current Greek market preventing regular, in-person visits from key Greek colleagues and partners? Our teleconferencing services, facilitated by professional translators and interpreters, is just what you need to retain a personalized and engaged front.
CCA's innovative, telephonic system will be synced with your presentation platform of choice. When needed, we'll provide translated documents as well as simultaneous and/or consecutive interpretation services, depending on the style of meeting or engagement you require.
The CCA team is happy to assist as you plan your next international conference call or phone presentation, and we can provide this service for virtually any size of meeting or tutorial.
Trust our professional rental equipment for all your interpretation needs
Don't allow poor quality equipment or embarrassing interference take over your next delegation or event. CCA provides the most innovative and high-quality rental equipment in the industry. From portable interpretation systems used for tours and hands-on demonstrations to UN-style soundproof booths with full A/V support, we've got you covered.
All of our equipment rentals include conference technicians and complete AV support so your message rings through loud and clear – and without an embarrassing hitch or glitch.
Contact Chang-Castillo and Associates to discuss your Greek translation or interpretation needs. We're excited to show you what it feels like to work with the industry's platinum standard, providing the highest-level domestic and international translators and interpreters for government agencies, international organizations, and Fortune 500 companies.