Dutch Translation and Interpreting
Contrary to what you may think, the Dutch language is spoken all over the world, from its homelands of Belgium and the Netherlands to regions in both South America, the Caribbean, and Africa. While the Dutch and German languages bear many similarities, they are definitely very different – and those who speak Dutch are particularly sensitive to the slight accent differences and erroneous lingual nuances that emerge when a non-native speaker tries to pass him or herself off as a native Dutch speaker (as German spies from WWII can attest).
Whether you're attending a delegation at the Hague, find yourself hosting a presentation at a summit meeting in Brussels or Johannesburg or enjoy entertaining top-tier clients on a beautiful island in the Caribbean, your brand deserves to put its best face forward by providing professional, error-free translation and interpreting. You may also find yourself in need of Dutch language services when doing business in – or with clients originating from:
Belgium
Netherlands
Suriname
Curaçao
Aruba
Sint Maarten
Namibia
South Africa
And even some parts of French Flanders and Indonesia (still!)
The team at Chang-Castillo and Associates is proud to offer professional translation and conference interpreting services, provided by native language speakers. This is a very important thing to note because, as native speakers, our translators and interpreters provide services that are unrivaled by their "fluent" but non-native counterparts. In addition to astute and relevant translations that align with the cultural norms of Dutch people, our interpreters' native accents (or lack thereof, from a Dutch client's perspective) lead to seamless communication.
Contact Chang-Castillo and Associates (CCA) to learn more about our global language solutions, ranging from professional Dutch translation and interpreting services, to teleconferencing and interpretation equipment rentals. We look forward to helping you shine the brightest amongst your global competitors.
Professional Dutch translation in Belgium, the Netherlands and beyond
Consider what it's like when you read a brochure or visit a website and the verbiage doesn't read quite right. Sometimes it's an unusual word choice, other times it's an awkwardly constructed sentence. That lack of natural flow is usually a sign that non-native speakers wrote and edited the copy. While the message certainly comes through, these barely-off translations leave an unprofessional note in the air, and that takes away from your intended purpose. That's not the impression you want to make on prospects or valued customers and clients.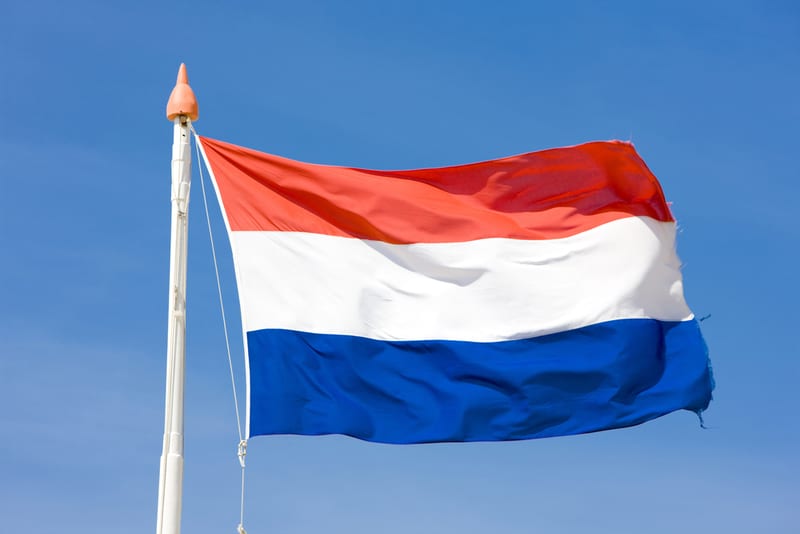 By choosing a professional Dutch translation provider who works exclusively with native speakers, you can rest assured that marketing materials, transcripts, and other valuable documents are accurate and free of those "not quite right" sentences that leave readers with a cocked eyebrow. CCA provides Dutch translation in both the United States and abroad. Our team is ready to join yours wherever your business endeavors may take you.
Chang-Castillo and Associates provides impeccable translation for any type of documents or copy, including:
Training materials
Corporate communications
Speeches and transcripts
Government documents
Marketing brochures
Presentations
Technical manuals
And any other types of documentation
Our translation team will also help you translate static website copy so prospects and visitors can learn more about your services and products in their native language. Translators are available to organize and disseminate materials as needed throughout your presentation, conference and other professional events so clients receive exactly what they need, at exactly the right time.
When you work with CCA, your copy moves through a three-step process that includes translation, editing, and proofreading, ensuring the final copy is error-free and flows seamlessly – without any awkward hiccups. During this first stage, you'll be paired with one of our valued project managers. In addition to overseeing the project, the PM serves as your liaison and facilitator, keeping you informed of the project's progress and addressing any questions or issues you might have.
Once the translation's first draft is complete, it moves on for editing. During the second step, the translation is handed to a second Dutch translator, who reads the copy and edits any syntax or grammatical issues that keep it from reading fluidly. Finally, during the third step of the translation process, proofreaders work to address any of the final linguistic requirements of your project. A team of IT specialists, engineers, and desktop publishers is also involved throughout the process, ensuring that all technical challenges are met.
Give us a call here at +1 (877) 708-0005 or contact us online to get a quote for your upcoming translation project. We are also happy to put together a competitive language services package, including both translation and interpretation, as needed.
Conference interpreters matter to your Dutch target market
It's always heartwarming when you hear an astute but non-native speaker conversing in your language. Sure, the general meaning is understood but the language typically becomes stunted and slightly awkward when things get technical. This might be fine at the occasional company dinner party or more casual engagements, but it isn't the impression you want to make at formal meetings, presentations, trainings or conferences. That's where conference-level interpreting saves the day.
Unlike community interpreters, conference interpreters are highly trained, including their ability to use simultaneous interpretation in extremely high-pressure situations. This type of interpretation requires incredible mental dexterity and rapid processing skills, in addition to a penchant for linguistics. Some interpreters can also don their consecutive interpreter hats at your conference's smaller gatherings, for intimate business negotiations, or during more casual or social events.
All of the native-speaking interpreters here at CCA have impeccable credentials, including memberships with the most esteemed industry organizations across the globe and hundreds of hours of conference interpreting experience.
Contact Chang-Castillo and Associates to learn more about our Dutch interpreting services as well as our language solutions packages. It's time to assemble your powerful team of Dutch interpreters.
CCA also offers teleconferencing and interpretation equipment rentals
In addition to our Dutch translation and interpreting services, CCA offers professional teleconferencing and interpretation equipment rentals. Teleconferencing allows you to conduct business as usual, in a more personal way, regardless of your geographic location. Using our innovative telephonic platform, a presentation that is translated impeccably into Dutch via your chosen software, and our expert interpreters, you'll make your prospects and clients feel right at home.
Our state-of-the-art soundproof interpretation booths are a hallmark of the conference interpreting industry. We have these, and other top-quality rental equipment available to you – including interpreter consoles, portable transmitters for interpretation during tours and demos, participant headsets and receivers – and more. Best of all, with the assistance of our conference technicians and complete A/V support, you'll never be left in a technical lurch.
Chang-Castillo and Associates looks forward to working with you to assemble competitive, language solutions packages. We are considered the platinum standard in our industry and once you've brought us on board, you'll see why. Contact us to obtain your quote: info@chang-castillo.com or call us at +1 (877) 708-0005.