Porto Translation and Interpretation Services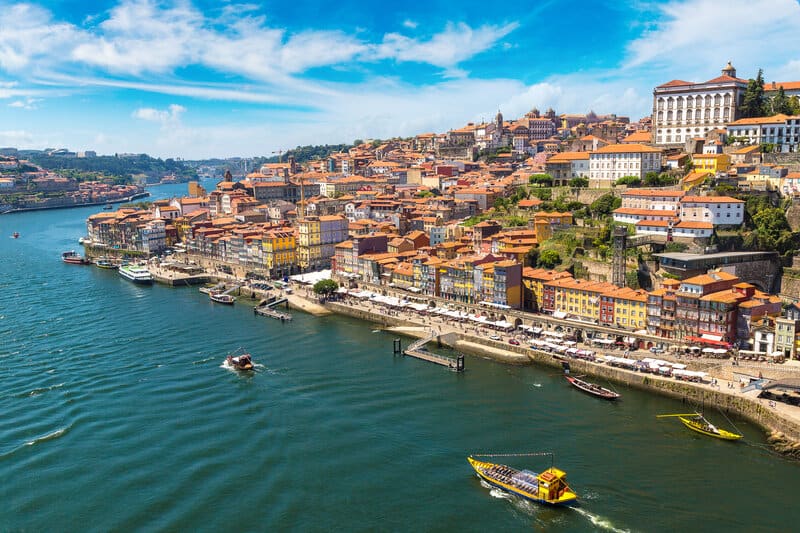 Porto, Portugal is one of the most popular destinations in Europe, and for good reason. The thriving metropolis is the second-largest city in Portugal (after Lisbon) and is home to a wide variety of scenic points and activities such as Cais da Ribeira (Porto's riverside area), the Luís I Bridge, the Church of São Francisco, and the Palácio da Bolsa. The beautiful, colorful architecture along with the year–round perfect weather makes this charming city a cultural hub and spot to visit for many. The city's natural beauty has attracted many ex-pats to move there, and its international airport has made Porto a booming business center. 
Whether you're visiting the town for business or pleasure, it's important to have a translation and interpretation service you can trust. The last thing you'd want on your visit to this paradise is to find that you can't communicate with your business associates. That's why Chang-Castillo and Associates (CCA) is here to help.
Our interpreters and translators will provide extremely accurate interpretation and translations in whatever format you need, for a price you can afford, in Portuguese and any other language, in the lusosphere, and anywhere else in the world. Our services include:
Oral Interpretation Services
 for any business size
Our interpreters are trained and can help you converse in other languages in real-time.  
Remote Simultaneous Interpretation (RSI)

 to help you thrive and communicate no matter where you are.

 If you're looking for a company that can facilitate 

interpretation 

over Zoom

, or any virtual platform 

online

, we specialize in RSI assistance 

to guide

 you

 through

a successful online meeting

. We can 

interpret 

any

 type of

 virtual meeting, from quick meetups with a few people, to major corporate events

, such as webinars and conferences

.
Professional Interpretation Equipment
Many of our clients come to us with language needs, but a lot of times, they also have issues with their technical setup. The audio equipment at your conference may be sub–par, or the sound systems may be severely outdated. You want what's best for your client, and risking their trust with dysfunctional sound systems with painful and annoying feedback issues just isn't acceptable.  
Look no further: we specialize in providing top–of–the–line, professional interpretation sound systems to give you crisp, clear quality at a reasonable price. We offer a whole host of other technical options, including interpretation audio device rentals, high-quality microphones, conference technicians, and more!
Written 
translations you can 
trust
Let's be honest – we've all tried copying and pasting text into and from Google Translate or similar programs, with results that are very hard to understand at best. At worst, it can mean horrible mistranslations, offensive mistakes, and cultural faux-pas that could potentially cost you your client's trust or even business. 
At Chang Castillo and Associates, real translators use their years of expertise to generate exceptional translations. We can translate any document you may have, including business and marketing documents, transcripts and subtitles, legal forms, and medical articles. We look at every part of your document, from the general tone and message to small nuances that make all the difference when conveying your valuable material. Our translators only translate into their own native language, guaranteeing precise, word-perfect translations.
Quality
, quality, quality
!
Our linguists are experts who are respected and certified by globally recognized groups, such as TAALS and AIIC. They are drilled in the art of effective communication and translating for an audience. We don't cut corners in hiring the best of the best, and we think it makes all the difference.  
For instance, our interpreters have experience in a wide range of interpretation methods based on your needs, such as consecutive and simultaneous (real-time, on the go) interpretation. We carefully select our translators based on their best skills to fit your custom needs and goals. They are trained in understanding cultural norms, authentic speaking patterns, and of course, getting the accent perfect.  
On top of world-class language services, CCA also specializes in providing a great customer experience. We make sure that you are always satisfied with our services, and that your every need is met to your satisfaction. 
Contact 
U
s
We are available to translate anything you may need during your visit to Porto and across the world. For the platinum standard in language translation and interpretation services, contact us online or give us a call at +1 (877) 708-0005. We can't wait to assist you with your translation needs, regardless of your location, language, or platform.