Memphis Translation and Interpretation Services
Memphis, Tennessee is an iconic city in the American South, making it a compelling location for your next international conference, summit, or tradeshow. Boasting an international, award-winning airport and world-renowned barbeque – you'll be surprised how quickly global prospects and clients say, "yes!" to your proposed event(s) when they hear they have the opportunity to spend time in America's Deep South. Many could argue that Elvis's international influence is currently stronger than his influence here in the US, based on the success Elvis Clubs have throughout Europe, Asia, Russia, and India; thus, Memphis's #1 tourist destination, Graceland, has an international allure unto itself.
As you plan, we recommend engaging the services of an experienced and proven language services provider who delivers top-notch interpreting and translation services. Chang-Castillo and Associates (CCA) is considered the platinum standard in the industry, and our dynamic team looks forward to assisting you in Memphis. Your company's ability to communicate across language and cultural boundaries relies on the unique balance of professionalism and personalization from your language services team.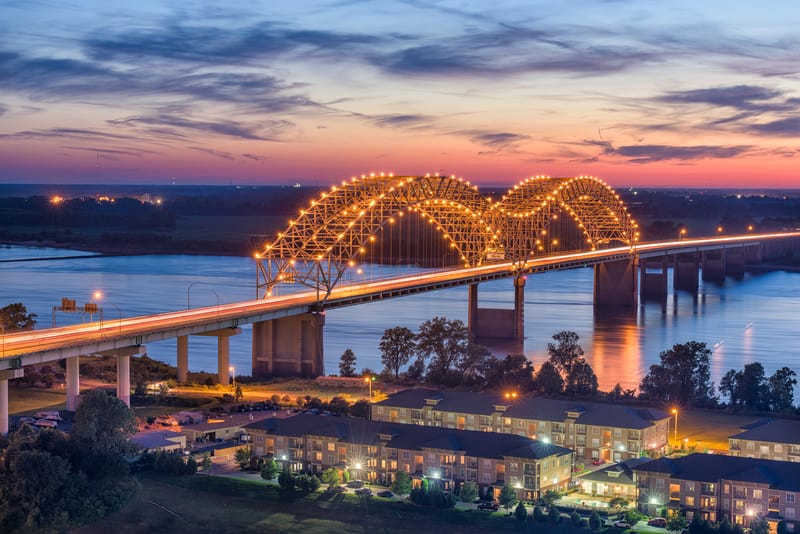 Contact CCA online or give us a call directly, +1 877-708-0005, to learn more about how we can help you grow an internationally-recognized brand.
An interpreting team you can trust
There is more to interpreting than converting words from one language to another; that's the stuff of machine-based translations, which result in stunted, awkward, and often erroneous results. Successful, multinational business professionals know that the best interpreters integrate seamlessly with their company culture. In this way, the interpreters can adopt the same tone, energy, and emotion as the brand is known for and, equally important, they relay that information in a way that resonates with the target audience.
Interpreters working for CCA are rigorously vetted, boasting:
Graduate degrees from accredited universities
Membership with industry-recognized organizations such as TAALS and AIIC, both of which rely on a peer-review process for acceptance
Accreditation or certification from government organizations such as the United Nations, the European Union, the US Department of State, etc.
At least 200 hours and/or five years of conference-level simultaneous interpreting
A passion for people (e., our clients) as well as languages
Once you're in contract with CCA, we'll place you with interpreters of your target audiences' native languages and who are familiar with your industry. The interpreters will learn all they can about your company and your upcoming Memphis event, and we can also assist you with planning the interpretation on your off-site itinerary to ensure any social outings, tours, and proposed destinations are in sync with your clients' cultural preferences and sensitivities.
Contact the interpreting team at Chang-Castillo and Associates to get your competitively priced estimate. Don't forget to ask about our other language solutions so we can offer bundled price discounts.
Perfectly worded translations depend on experienced professionals
There is an invaluable difference between professionally translated documents and those that rely on "native speaking employees" or machine translations. A precisely translated document reads as smooth and seamlessly in the target language as it did for its original audience. That's exactly the quality our clients depend on when working with CCA's dedicated translators.
We are perfectionists to the literal letter, and we use a three-level quality control protocol with every document that comes through our office, including:
Corporate communications
Government documents
Speeches and transcripts
Tour and training scripts
Marketing materials
Training and technical manuals
And more
All of our translation projects are overseen by a dedicated project manager, and they proceed through three separate rounds of translation, editing, and proofreading. This way, we guarantee the results are 100% accurate and tailored to your target audience.
Are your marketing and training videos ready to go global?
Our subtitling and transcription services take your initial video production investments and multiply them exponentially. It's a smart way to film one time, yet benefit from the ability to communicate in as many languages as you want with a simple click of a button. Additionally, these services help your company's content remain in ADA compliance as they are accessible to those who are visually or hearing impaired.
Contact Chang-Castillo and Associates to discuss your translation needs in Memphis. We're happy to translate whatever you need so you can take it with you, or our translators can meet you at the venue to ensure documents remain organized and are disseminated on time to the right audience.
Consider using professional interpreting rental equipment
There's nothing worse than relying on your event vendors' interpreting equipment rental, only to find they don't have exactly what the interpreters need, that equipment is faulty or that there aren't enough headsets/mics to go around. When you work with CCA, we'll run through the entirety of your interpreting needs and determine which equipment you'll need for each session, tour, training module or event. You're guaranteed modern equipment that is well-maintained and functioning as designed.
Additionally, all of our interpreting rental equipment comes with a conference technician and complete A/V support, so in the rare chance there is a technical glitch, it's resolved immediately – no need to wait for beleaguered event staff or be forced to humbly reschedule a meeting or event.
Continue to forge international relationships using teleconferencing
The digital age reinforces the need for more personal connections with your professional network, especially when you're trying to build and forge relationships, engagement, and partnerships on the international front. Teleconferencing is one of your greatest allies, allowing you to have "face-to-face" connections, regardless of geographic location, budget or time zones.
Our innovative telephonic platform is compatible with your presentation software of choice. It comes with technical support and can be paired with our interpreting and/or translations services as needed.
Contact Chang- Castillo and Associates to learn more about optimizing language services solutions to create a successful and memorable event in Memphis. Our team is excited to show you what we're capable of and why we've garnered a reputation as the industry's platinum s