Czech Translation and Interpreting
The Czech Republic is located in the heart of the European continent and has some of the most beautiful architecture and landscapes found on the planet. As such, it is an ideal hub for any company wishing to do business in the EU.
Whether you're attending an international conference in Prague, or are planning a strategic presentation to a group of executives in Brno, or even welcoming Czech speaking delegates outside of their native country, your success is dependent on your ability to provide impeccable Czech translation and interpretation, with great respect to the new republic's business culture and traditions.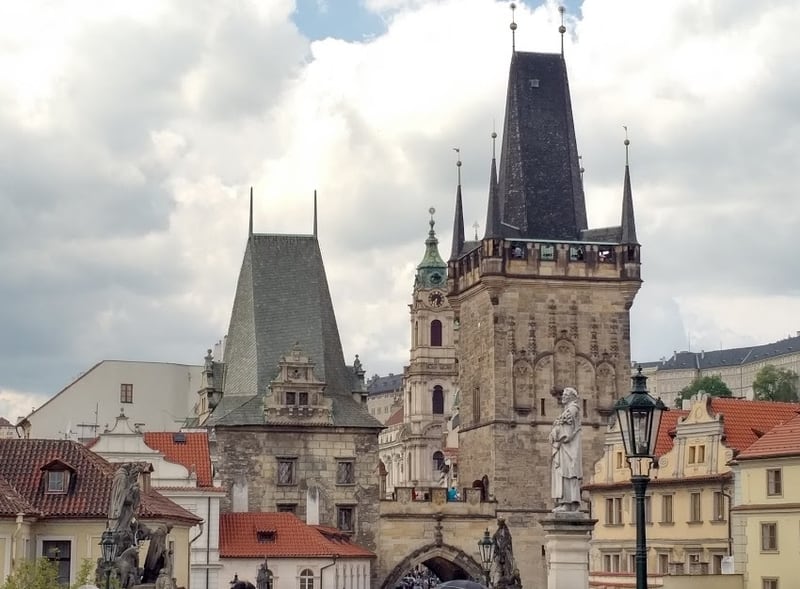 In addition to the positive and easy flow of Czech business relationships and negotiations, conducting business in the Czech Republic will ensure you have the chance to see all of the nation's most desirable locations. This includes attractions such as Prague's Charles Bridge and the picturesque medieval old town, Brno's modernist buildings and famous Špilberk Castle, and the stunning mountains, caves and outdoor adventures awaiting you and your business associates in and around this beautiful country.
Contact our team at Chang-Castillo and Associates or call us at +1 (877) 708-0005 to learn more about our professional language services. Our translators and conference-level interpreters have the highest credentials and professional experience, and we pride ourselves on being the platinum standard in our industry.
Professional Czech translation in the Czech Republic and beyond
Conducting business in the Czech Republic, or with representatives from the country, requires the assistance of a professional language solutions firm with flawless, native language skills, as well as a nuanced understanding of Czech culture. While the Czech people look positively upon the western culture's impact on their previously communist country, traditional customs, attitudes and a more formal, methodical business pace are still the norms there.
Chang-Castillo and Associates (CCA) knows that translating languages means translating cultures too, so we will make sure your professional documents and marketing brochures are translated in a way that resonates with your Czech audience but still manage to convey your brand's unique traits and personality.
We are happy to prepare the following documents for your next business meeting or special event:
Speeches and transcripts
Marketing brochures
Presentations
Technical manuals
Government documents
Training materials
Corporate communications
Any other types of documentation
While no professional document should contain errors, a glitch in wording or incorrect grammar or punctuation will be especially noted by Czech clients, who may have a more formal approach than your company is used to.
When it comes to Czech translation, you will not find a more diligent team than that at CCA. We maintain a stringent, multi-step translation process that entails a project manager and three separate group of linguists from the first, initial translation to the final editing, proofreading, and formatting process. Your documents, speeches, scripts and marketing materials will emerge pristinely, allowing your company to shine in the eye of your Czech associates and clients.
We are always happy to pair professional Czech translation services with interpreting and additional language services, so ask us about our bundled packages, which can help you save money and time. Contact CCA to learn more about our translation services or to discuss your upcoming conferences or events.
Our native, Czech interpreters guarantee flawless, natural language flow
If there's one piece of advice we'd give you when seeking a professional Czech interpreter team it is to only work with native, professional, conference-level Czech interpreters.
Being "fluent" in a language is not enough, especially when conducting business inside a country or with a population that seems to be contemporarily Western on the outside, but might have deep, cultural traditions embedded in their interior fabric. Such is the case in the Czech Republic. Business affairs were a very formal and structured affair in the communist era, which has only officially lifted in the past few decades, and there have been significant political and cultural shifts in the meantime.
While most Czechs, especially younger adults, speak some English, they still favor their native language when handling more complex topics, or subjects that require technical language and higher-level details. And when dealing with older, higher-level executives, a native grasp of Czech will be required. Your native Czech interpreter will be there to facilitate your team's conversations, relationships and presentations, so your company is viewed as respectful, polite, and aligned with the country's business culture. This is one of the greatest honors you can bestow upon any target audience.
Your CCA interpreter is prepared to set the tone for your business dealings, and will provide both consecutive and simultaneous interpretation as needed throughout your itinerary. Consecutive interpretation is typically used for smaller, group settings and social events, while simultaneous interpretation is reserved for larger conferences and wide scale presentations or trainings.
Schedule a consultation with CCA to learn more about professional interpretation and to discuss which mode will be the most appropriate for your upcoming event(s).
CCA also provides assistance with teleconferencing and professional-level equipment rental
We can also provide assistance with teleconferences, using our innovative, telephonic platform. This is a professional way to engage with Czech clients who aren't able to travel for a summit, conference or major marketing event, so they feel prioritized and included. Our interpreters are at the ready and the CCA translation team can assist you with your presentation.
CCA also facilitates the rental of our professional interpreting equipment, which includes everything from headsets and receivers/transmitters, to fully enclosed, sound-proof booths and interpreter consoles. Rental packages include technical assistance and certified, conference-level interpreting teams so you are never left hanging in the middle of a technical glitch or awkward interpretive moment.
Chang-Castillo and Associates allows your brand to shine
Ultimately, our goal here at Chang-Castillo and Associates is to allow your brand to shine bright among your competitors. We do this by providing flawless, word- and culture-perfect translation and interpretation, using highly-qualified professional linguists who are committed to your company's message.
Contact CCA's dedicated linguists to begin discussing the possibilities for your next business trip to the Czech Republic or elsewhere. Call us at +1 (877) 708-0005 or email us at info@chang-castillo.com.