Washington DC Translation and Interpretation Services
As the capital of the United States and home to more than 175 foreign embassies, Washington, DC is a logical venue for businesses, NGOs, non-profits and other organizations to conduct their business, politics, fundraising, and conferences. With its multiple national monuments, museums, art galleries, and other popular attractions, Washington, DC is a desirable place to meet multinational clients and business prospects for both business and pleasure.
When global business pursuits bring you to Washington, DC, you will need the assistance of a professional language services firm. Chang-Castillo and Associates are considered the platinum standard in both translation and interpretation services and we look forward to showing you why.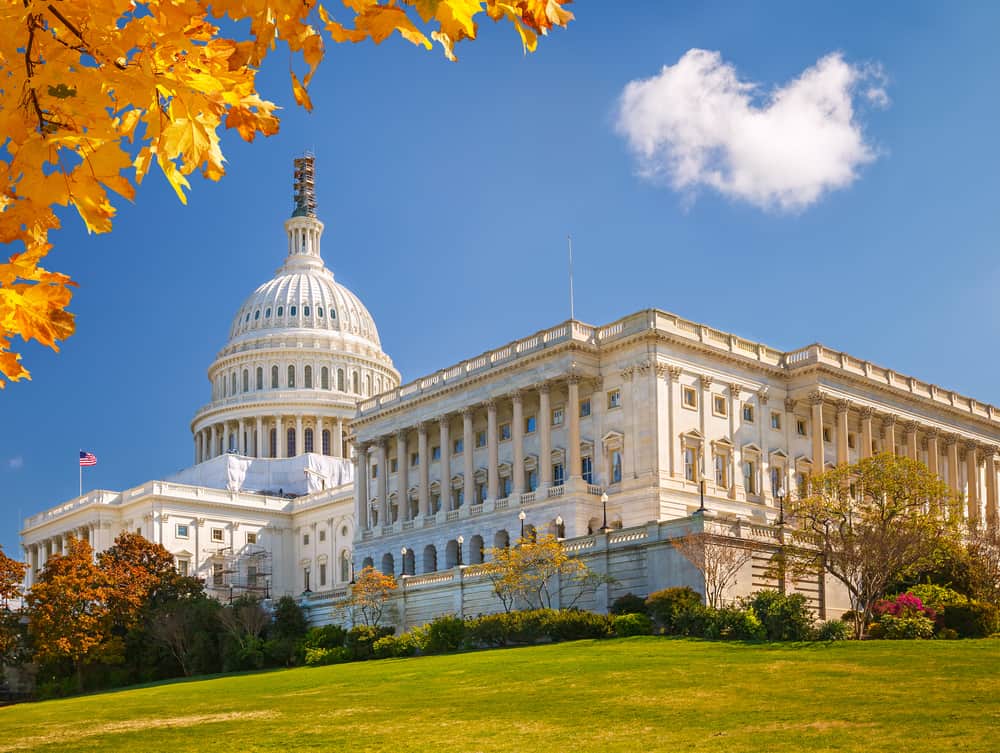 We are steadfast in our commitment to hiring the best, brightest, and most qualified translators and interpreters, and we believe this is what truly sets us apart from our competitors. For example, you will only work with translators and interpreters who are native speakers of your target language(s). In this way, you can be entirely confident that your message is being interpreted such that every word, phrase, nuance, and emotion lands just right – with deep respect to your clients' culture and language.
Contact us to learn more about our language services offerings and to obtain a quote for your upcoming engagement in Washington, DC. We look forward to showing you what high-quality language services look and sound like. Call us at +1 (877) 708-0005.
Ensure your translated documents are word perfect
While technological advancements such as smartphone translators and Google Translate have made it easier to navigate a foreign country – or to speak to a foreigner in a pinch – they are no substitute for fluency. Electronic translators may be able to translate words into more words, but they can make for awkward translations at best, and nonsense or offensive translations at worst. That is the last thing you want when trying to make a good impression.
CCA provides top-quality and language-perfect translations of:
Government documents
Marketing materials
Presentations
Technical manuals
Training materials
Corporate communications
Speeches and transcripts
Any other types of documentation
When you hire the CCA translation team to take care of business, you benefit from our three-step, translation protocol. You will be assigned to your own project manager (PM) who is your liaison to the translation team. The PM will keep you up-to-date on the project's progression and ensure it is completed on time. Then your documents will be reviewed by three separate linguists to ensure the text flows as well in the target language as they did in the original, source language copy.
Contact CCA at +1 (877) 708-0005.to begin discussing your translation needs. We are happy to get the materials ready for you before you head to Washington, DC, or our team will work with you onsite if needed.
Conscientious interpretation makes all the difference in client communications
You have probably read that words are only part of spoken communication. Our facial expressions, gestures, vocal tone, cadence, and general body language enhance our communications. What many do not realize is that body language is not universal.
For example, a thumbs-up in the U.S. means "great job"; in other cultures, it can be more like the middle finger… Big, open smiles are just fine when doing business with Americans; in other countries, it may be a sign that you are not taking things seriously and it can even come across as fake or aggressive.
It is imperative that your interpreting team is as familiar with the cultural norms and dialects of the target language as your clients are – and that's why CCA is so committed to using native speakers only. We want to get your message just right, and we do.
In addition to being native speakers, our interpreters have graduate-level degrees in Conference Interpretation from an accredited university. They have at least five years of experience in professional conference interpreting experience and they hold certifications, memberships and/or affiliations with the world's most recognized international organizations such as the United Nations, the US Department of State and the European Union.
Chang-Castillo & Associates offers both simultaneous and consecutive interpretation services, depending on your needs. We will work with you to determine the best mode of interpretation for your meeting, demos, conferences, tours, formal and informal dinners and more. We can also assist you with global teleconferencing services to include members, clients or delegates who are unable to attend your Washington DC event. We also offer state-of-the-art conference equipment rentals.
We look forward to showing you what professional interpretation looks and sounds like. Contact CCA to begin discussing your professional interpretation needs.
Our language services solutions exceed clients' expectations
Don't trust your company's message to just anyone. Work with CCA and you will experience platinum standard translation and interpretation services first-hand. Our language services run the gamut from document translation and interpretation to teleconferences and high-quality equipment rentals.
We are prepared to meet you anywhere on the planet and we can also put together language services packages, combining our services, for a very competitive price. Contact the CCA team to learn more!