Rome Translation and Interpretation Services
Imagine the hustle, bustle and cosmopolitan lifestyle of New York –  then throw in some incredible art, antiquity, and architecture that dates back over 2,000 years – and you have Rome, or Roma. Not surprisingly, Rome is the 14th most visited city in the world and the third most visited in the European Union.
Rome creates a striking backdrop in which to host conferences, attend business meetings with your European clientele, or for hosting VIP appreciation trips and tours. After your business affairs have been completed, take the time to explore some of Rome's historic sites, indulge in some world-famous shopping on Via della Spiga, or enjoy some gelato near Trevi fountain. Regardless of the occasion that brings you to Rome, Chang-Castillo and Associates is happy to meet you there to ensure all your language needs are taken care of.
Contact CCA online or call +1 (877) 708-0005 to discuss your upcoming trip to Rome. We look forward to making your personal and business transactions as fluid as possible.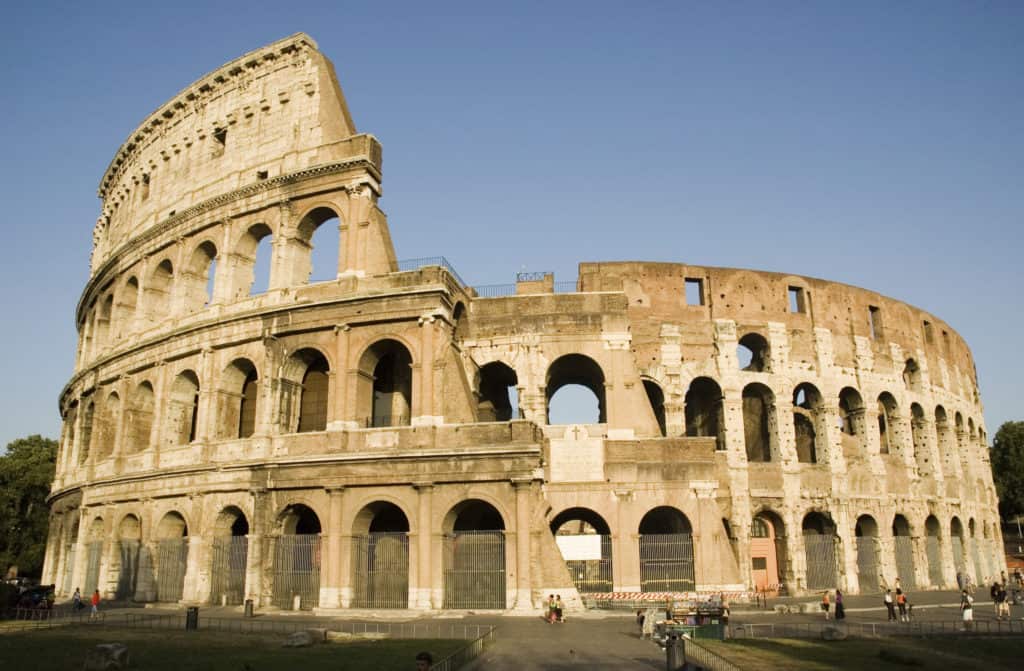 Professional translation and interpreting services in Rome
Multinational events can be tricky. The translation and interpretation requirements are much more complex, requiring a worldwide language solutions firm that can anticipate your every need.
Our translators and interpreters are all post-graduate professionals. They must be native speakers of the target language, hold memberships and credentials through the most respected translation and interpreter organizations in the world, and they must have years of experience in the field.
Chang-Castillo and Associates sets the bar high, which allows us to maintain our reputation as the platinum standard translation and interpretation services. All of our work is done with impeccable attention to accuracy, always preserving the intent, tone, and nuances of the messages and information we're relaying from our clients to their clients.
Rome, Italy Translation Services
CCA has established a global network of translators and interpreters to ensure our clients are always working with native speakers. If you need documents translated into Italian, our translators are available for projects small and large. Whether you want to create a simple brochure or information booklet, or you are in charge of proprietary information that must be disseminated confidentially, our discreet team of professional translators is at your service.
If you are hosting or attending a multinational event in Rome, we will put together a team that can assist you with all of your target language needs. We can provide Italian translation for:
Government documents
Marketing materials
Presentations
Technical manuals
Training materials
Corporate communications
Speeches and transcripts
Any other types of documentation
CCA also provides translation services related to:
Glossary management
Management of in-country review cycles
Multilingual desktop publishing services
Our translations services offer top-of-the-line quality assurance, which includes the following:
Your project will be overseen by one of our project managers, who works as a liaison between you and the linguistic team. The PM is your go-to communication source throughout the process and will keep the project moving forward in a timely manner.
Three linguistic experts, all native Italian speakers, will participate in a multi-level review process to ensure your content's original intent is successfully communicated in the translated text accurately and with respect to the target culture(s).
We are also happy to provide package deals that pair our translation services with interpreting services so you enjoy the best of both worlds.
Rome, Italy Interpretation services
Many Italian professionals have impressive English language skills. However, in situations where complicated or highly technical concepts need to be communicated, it's always best to hear things in your native language.
We offer a spectrum of interpreting services in Rome, including:
Simultaneous interpretation. Best for larger-scaled events, the interpreter doing simultaneous interpretation sits with a colleague in a booth with a microphone/headset, through which he/she hears and interprets the speaker's message in real time.
Consecutive interpretation. This format is best for smaller or more intimate meetings and is also used for business negotiations. Consecutive interpretation is where the speaker says a few sentences then pauses so that the interpreter can convey the information, and vice versa.
By working with native Italian speakers, you can rest assured that your business's message is interpreted accurately and with exactly the right turns of phrases to preserve the original meaning and also respect the cultured nuances of the target audience.
In addition to our Rome-based translation and interpreting services, Chang-Castillo and Associates offers local interpretation equipment rental, which includes the assistance of a technical engineer who ensures the equipment works as planned throughout the entirety of the event.
The team at CCA looks forward to assisting you as you develop your brand in Rome, Italy, and across the globe. Contact us or call +1 (877) 708-0005 to schedule a consultation and determine how our services can be of best use for you.