Las Vegas Translation and Interpretation Services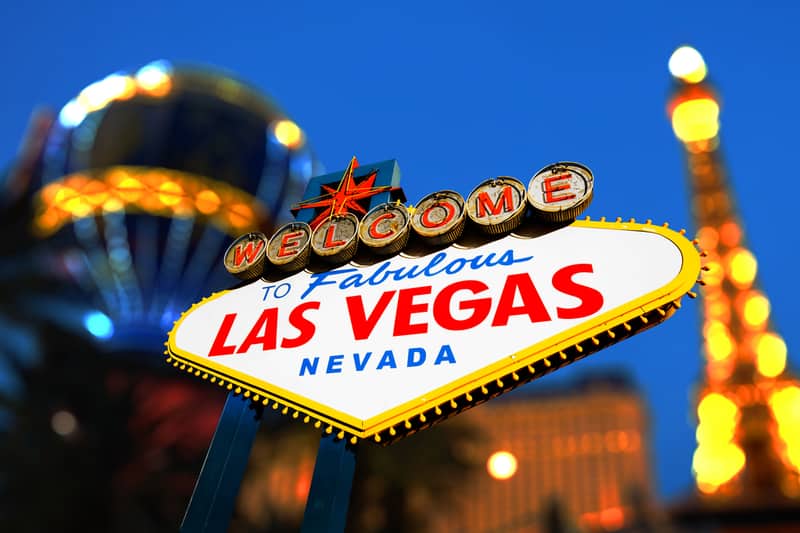 Las Vegas is famous for its vibrant and world-famous 4.2-mile stretch of Las Vegas Boulevard known as "the Strip," nightlife, 24-hour casinos, and man-made wonders that defy natural odds. Drawn to this veritable mirage-come-to-life, more than 6,310,000 people visited Las Vegas in order to attend one of the 21,800 conventions held there in 2016. Roughly 20% of those visitors were from other countries.
There isn't anything you can't find in Las Vegas, and that includes exceptional language solutions providers, like Change-Castillo and Associates (CCA). Amidst the hustle and bustle, award-winning restaurants and amazing shows, there's a great deal of business taking place in Vegas, and our top-notch language services experts are available to ensure that your international colleagues and clients are able to understand every single word you want them to read or hear during their stay.
If you are planning to attend, host, or participate in a business-related event in Las Vegas, trust CCA to take care of all of your professional language service needs. We can provide translations of presentations and documents; we can provide international prospects and clients with impeccable interpreter services during the entirety of their stay. We are here to help your company promote its brand across languages and cultures. Contact CCA to obtain a quote for your next engagement. We're also happy to mix and match our services to provide competitively priced language solutions packages.
Professional translation and interpretation services in Las Vegas
While it's true that your international clients may travel with their own team of translators and/or interpreters, we feel it is imperative that you have ultimate control over how your message is delivered.
Translation of documents, brochures, presentations and more
Our professional translation team uses a tightly structured process that guarantees word-perfect translations of virtually any document, from government and corporate level manifestos to marketing brochures, PowerPoint presentation slides, technical manuals and more.
Each of your documents will be taken through three levels, which include the primary translation, a secondary editing phase, and a final proofreading and formatting review, guaranteeing that resulting translations are impeccable. This process is overseen by one of CCA's dedicated project managers who act as the liaison between your company and the translation team.
Simultaneous and consecutive interpretation
Depending on the size and nature of the event, we can advise whether you will best benefit from simultaneous or consecutive interpretation.
Simultaneous interpretation is the type of interpretation you've seen when watching televised UN meetings or global summits. Delegates sit in the audience wearing headsets that are wirelessly connected to their team of interpreters. The interpreters are at the event perimeter in soundproof booths, where interpretation takes place instantaneously, in real time. Keep in mind that even competent speakers of the target language benefit from interpretation because it's always less tiring and more effective to learn or absorb new information in your own native language.
Consecutive interpretation is a "tag team" style of interpretation, where speakers take turns uttering just a few sentences to be relayed to each other via the interpreters. This style of interpretation is more personal (and, as its name suggests, it takes a bit longer), so consecutive interpretation is recommended for smaller meetings, dinners, social events or more intimate business negotiations.
A single consultation with CCA will provide insight into the best methods of interpretation required for your Las Vegas business events. Contact us to begin planning.
Teleconferencing or equipment rental support
Do you have international clients who can't make it to your Las Vegas event? You can set aside time to host a teleconference to let them know they're a priority. The combination of well-translated presentations and documents, along with professional interpretation via professional, experienced interpreters, will make international clients feel like participants at the event and will ensure they're included in the greater conversation.
We can also provide interpretation package which includes professional-quality rental equipment. Interpretations can go awry as the result of poorly performing equipment, interference and/or messages lost in translation. This is not the effect or impression you want to have on clients, so set up a consultation with Chang-Castillo and Associates and we'll discuss your equipment needs. Our state-of-the-art equipment rental with fully enclosed soundproof booths can also include complete A/V equipment support to prevent unprofessional glitches or technical issues that can bring any meeting to a halt.
Interested in learning more about CCA's Las Vegas-based language solutions?
Contact us online or give us a call at 877-708-0005! We look forward to being of service.