Romanian Translation and Interpreting
While the word Romania may conjure up images of the Carpathian Mountains, medieval fortresses, Count Dracula, and the Black Sea, the country is today very much part of the European Union. American businesses are fortunate when forming professional relationships with Romanian business owners and prospects. As a whole, Romanians value their professional relationship and take business negotiations very seriously. They consider themselves very honest and trustworthy in every aspect of business; their word and contractual agreements are honorable and Romanian businesses tend to pay bills on time.
Whether they are located in Bucharest, the capital city, or in the much smaller provincial cities of Iaşi,  Cluj-Napoca or Timişoara, Romanian business associates may look and feel more formal during business negotiations when compared with American counterparts because "casual" is not usually part of their business norm. As such, American professionals do well to choose a language solutions firm with a strong grasp of both Romanian language and culture, so your meetings, conferences and social events are successful from beginning to end.
Chang-Castillo and Associates (CCA) provides language solutions at every level, and our team of professional translators and interpreters look forward to working with you to plan and orchestrate your next event. Contact us to discuss our services or to obtain a direct quote. We are also happy to provide competitively priced packages that combine multiple services.
Professional Romanian translation services
In their effort to remain competitive in an increasingly global market, Romanian professionals make it a practice to learn other languages. In fact, many Romanians are multilingual, often speaking at least one other language – most commonly English, French or German. Even so, language fluency is a slippery realm. Comfort at a conversational level is much different than written or spoken business language.
That's why it makes sense to ensure your documents are professionally translated into Romanian from their source language. This ensures business clients and prospects have more options when disseminating information to each other or to other clients, and it provides your audience with a reference to fall back on if something in the original English version does not make sense, or if a turn of phrase or idiom that does not translate directly, leaving the reader confused.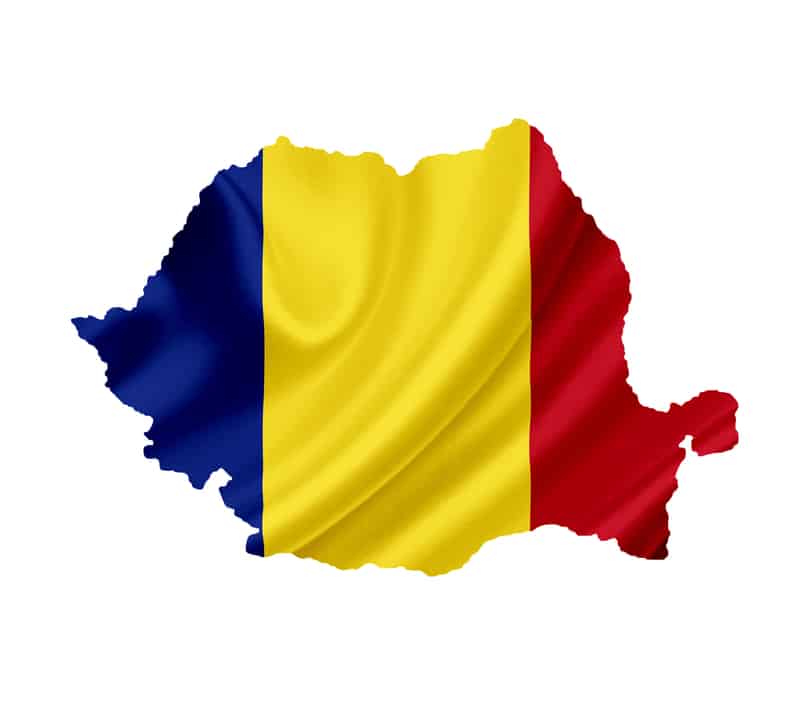 Your CCA translation team will consist of native speakers so the language flows naturally and communicates your message in a culturally appropriate way. Our document translation services include:
Training and marketing materials
Presentations
Technical manuals
Government documents
Corporate communications
Speeches and transcripts
Any other type of documentation
Once you contract with CCA, your project will be assigned to a Project Manager who serves as your personal point of contact. Then, the translation project will undergo a three-step process (translation, editing, and proofreading) so the final product is natural, culturally-relevant and free of any linguistic, grammar or formatting mistakes.
Contact CCA to begin discussing your professional translation needs, or call +1 (877) 708-0005.
Consecutive and simultaneous interpretation for corporate events of any size
The professional interpreters at CCA are available both at home and abroad, to ensure your Romanian clients have a clear understanding of your company, your brand and the best products and services for their needs.
Typically, professional interpretation happens in one of two ways:
Consecutive interpretation – where people take turns, speaking in shorter phrases or sentences, and the interpreter works in the middle, going back and forth between both parties. Consecutive interpretation is used in smaller groups or for more intimate negotiations or social events (like between presidents of two different countries or companies).
Simultaneous interpretation – this is the type of interpretation you see online or TV, during live coverage of international summits or conferences. Also called UN-style interpreting or real-time translation, simultaneous interpretation takes place with a team of interpreters in a soundproof booth. Everyone is equipped with a headset and the interpretation takes place instantly, in real-time.
We will help you determine which style of interpretation makes the most sense for the setting. More importantly, our native-speaking interpreters will ensure your company's personality and brand maintain their native integrity but are delivered in the way your clients will understand the information best.
Our interpreters have professional degrees or certifications from accredited universities and language institutes. They must have at least five years of experience (or an equivalent number of hours) in professional, conference-level interpreting, and they hold memberships and/or certifications with some of the most widely-respected organizations in the industry.
Contact CCA and learn why our professional interpreting team gets such glowing testimonials from our loyal client base, or call us at +1 (877) 708-0005. You can also email us at info@chang-castillo.com.
Enhance your interpreting experience with high-quality equipment rentals
Chang-Castillo and Associates also offers other solutions for your language needs, including teleconferencing and professional equipment rental.
Teleconferences are a forward-thinking way to personalize a presentation, training or meeting without anyone having to leave home or extend their travel budget. CCA will facilitate your upcoming teleconference using our innovative telephonic platform. As long as your clients have a phone, they can call in at the scheduled time. The system syncs with the presentation software of your choice. Our interpreters are standing by to provide simultaneous or consecutive interpreting services and our technicians will ensure the teleconference moves forward without any technical hitches.
Additionally, we have rental equipment available as part of an interpretation package. Having state-of-the-art equipment available, complete with the support of an A/V technician ensures your next experience is more professional and free of static, interference or other technical hiccups that detract from your clients', prospects' or audiences' experience.
Chang-Castillo & Associates looks forward to assisting you with Romanian translation or interpretation services whenever you need them – from Transylvania to Texas or anywhere else in the world. We have set a platinum standard in the language services industry because we combine top-notch linguists with an unwavering commitment to client satisfaction. Contact us to receive a quote or to learn more about our services by calling +1 (877) 708-0005.