Colorado Translation and Interpretation Services
Located near the geographical center of the contiguous United States and encompassing most of the southern Rocky Mountains and parts of the Great Plains, Colorado has been dubbed the paradise of nature and sports aficionados. Home to 24 national sports governing bodies, including USA Hockey and the United States Olympic Committee, Colorado Springs is the State of Colorado's second-most populous city, behind Denver. In third position, the city of Aurora has over 100 parks and 6,000 acres of open and natural areas. Just 25 miles from Denver, Boulder, home of the University of Colorado's main campus and USA Rugby, is surrounded by thousands of acres of recreational open space.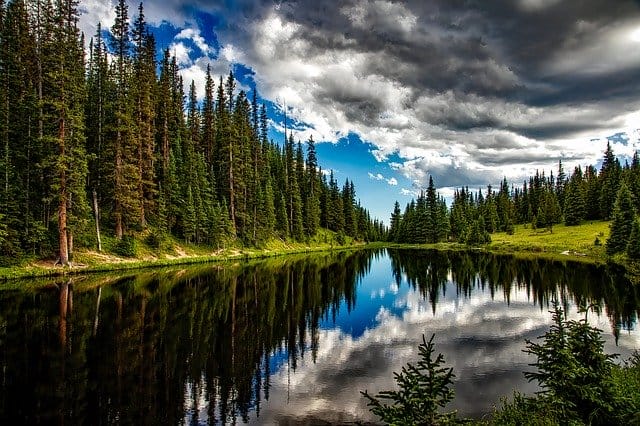 If you host your next international conference or meeting in Colorado, optimize your brand's experience by using Chang-Castillo and Associates' platinum-standard interpretation and translation services. We will work seamlessly with your team to ensure that your company's messages are conveyed accurately, whether in written or oral form. Want to ensure a successful translation project or interpretation event? Learn more about all our multilingual services by contacting CCA today.
Conference interpretation of the highest caliber
When you work with CCA, rest assured that the interpretation we provide will not only be accurate, but also nuanced and conveyed with finesse, just as if you were perfectly speaking the foreign language.
At CCA, we are not just interpreters or community interpreters – we are conference interpreters. We hold graduate degrees in conference interpretation from accredited universities around the globe. We have the education, training, and experience required to provide simultaneous and consecutive interpreting services provided at the most prestigious events, such as G-8/G-20 summits, the Olympic Games, and presidential and ministerial meetings. We have memberships and/or affiliations with our industry's top associations such as AIIC and TAALS, and the skills, certifications, and accreditations required by the United Nations, the European Union, and the US Department of State. We can show proof for at least 200 hours and/or five years of consistent conference interpretation experience. And last but not least, to provide seamless communication, we work to assimilate with your team.
Interpreting rental equipment of the highest quality
Why do interpreters insist so much on perfect sound? Because for a successful experience, your interpreters' ability to get and provide crystal-clear sound free of interference is vital.
From UN-style soundproof booths, to FM and Infrared (IR) transmitters and receivers, to portable microphones and headsets for speeches, tours, demos, and trainings, CCA has the equipment that you need to ensure that you'll hear and be heard at all time.
To avoid technical glitches or embarrassing malfunctions that leave you hanging, we always advise against using your venue's equipment. To ensure that you get the right type of equipment for your event, take advantage of CCA's high-quality rental interpreting equipment complete with full A/V support. We provide technicians with the equipment so you can go about the business of the work at hand without having to worry about the technical aspects.
Remote simultaneous interpretation of the highest class
With all the new safety and health concerns of today's world, the new normal means that international business professionals may not be able to travel to your next Colorado event. If that is your case, CCA's remote simultaneous interpretation (RSI) solutions allow direct connection with your international clients or colleagues from the comfort of your own home or office, no matter how far you are. All you need is a computer equipped with a microphone and a headset, an Internet connection or a phone line, and our dedicated team of interpreters will seamlessly interpret your presentation, speech, training, or event.
Give Chang-Castillo and Associates a call at +1 (877) 708-0005 or contact us directly online to learn more about multilingual simultaneous and consecutive interpretation services. We will help you determine which services are best for your event – and if you also require written translation services, keep reading!
Written translation of the highest level
Anyone ever faced with poor machine translation results knows that translation is not about replacing one word with another. That is because all your material – from training documents to marketing brochures to technical documentation – includes idioms and other language nuances.
At CCA, we as professional translators make sure that your original meaning and intention are left intact when going from one language to another, that their feel and tone land perfectly with the target audience while perfectly respecting your original document, regardless of its type:
Corporate and government communications
Presentations, speeches and transcripts
Technical manuals
Marketing brochures
Training materials
Employee documentation
Every translation project will be assigned to a dedicated Project Manager who will ensure that your document goes through three specific and individual steps:
Translation: converting your text from the source to the target language – this is the first draft;
Editing: checking the translation for accuracy of meaning (including completeness), grammar, spelling, style, nuances, etc.;
Proofreading: performing an extra check, looking for typos, punctuation errors, and formatting issues.
This exclusive three-step quality assurance process means translations with the highest accuracy that feel like they were originally written in the target language.
Contact us here at Chang-Castillo and Associates. We provide platinum-standard language solutions that will make your brand shine in Colorado and beyond.