Brussels Translation and Interpretation Services
Brussels, Belgium is a European business epicenter. It is the de-facto capitol of the European Union and is also home to countless political, diplomatic, civil and international organizations such as the North Atlantic Treaty Organization (NATO). It is often a favorite destination for global travelers due to its affordability compared with other European hotspots such as Paris or London – an added bonus for companies budgeting for their next business trip.
Brussels is a favorite of the Chang-Castillo and Associates team because we can expect to hear or speak numerous languages in a single visit. Flemish (a variety of Dutch), French, and German are all the official languages of Belgium. You 'll find, however, that the majority of Brussels' residents speak French as well as a multitude of other languages due to the international community located there..
Doing business in Belgium? Then it's time to engage a language services firm that specializes in multilingual solutions. Contact CCA at +1 (877) 708-0005 to schedule an interpreter or translator who can serve as your right hand in Brussels.
When in Brussels, use a professional translation and interpretation firm that provides multilingual solutions
Chang-Castillo and Associates provides the platinum standard of professional translation and interpretation. We offer a range of services available to you in Brussels or on your home turf in preparation to do business with current or prospective Belgian or overseas clients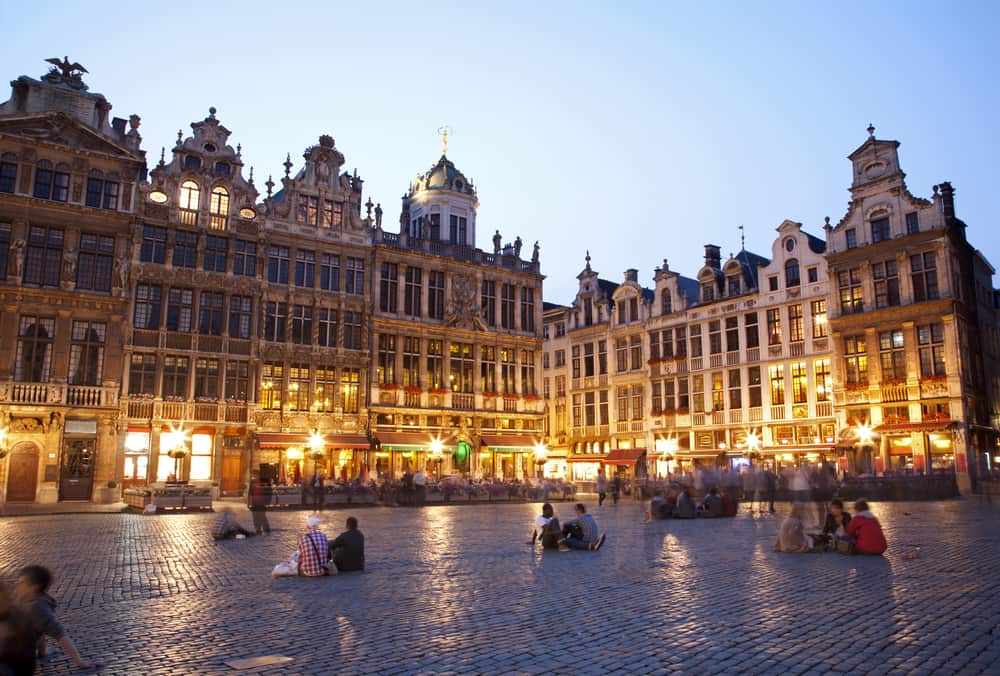 Document translation
Professional document translation is not a matter of substituting one word for another. In fact, while Dutch and Flemish share many similarities in some ways, in others they are also very different. Therefore, in translating a document for the Belgian market, it is important to take these cultural and linguistic differences into consideration.
That is why CCA works with qualified native speakers. Our translators are a team, using a three-part quality control process that makes for error-free translations. Our team is available to translate:
Pamphlets and brochures
Government documents
Presentations
Meeting transcripts
Marketing materials
Technical manuals
Speeches
Any other types of documents
Your project will be assigned to a dedicated project manager who serves as the team leader, as well as your personal liaison, so you are kept abreast of the project every step of the way.
Interpreters that speak to the heart of the matter
Professional interpreters do more than translate spoken words from one language to another; they are also responsible for translating sentiment, tone, and nuance. What is appropriate or natural in your culture's business dynamic may not be in another's, and great interpreters know how to walk that fine line.
CCA's interpreters are unmatched in their credentials, experience, and skills. In addition to placing you with native-speaking, regionally-familiar interpreters, Chang-Castillo and Associates only uses those with impeccable qualifications, including:
Graduate degrees in conference interpretation;
Certifications and affiliations with globally respected industry organizations and institutions;
At least five years or 200 hours of simultaneous and consecutive interpreting experience.
Our team is happy to assist you with:
Small groups, business negotiations, and social events.
Whether you are hosting your Belgian associates in the United States or attending a conference or summit in Brussels, our professional interpreters will meet you anywhere on the globe to help you and your company shine above your competitors.
Interpretation equipment services
If you are planning an event that will require interpretation, you may need assistance with the technological requirements. Professional interpretation equipment will ensure your event's interpretations move forward without a hitch. Nothing is more awkward than a microphone that does not work, a headset that is so static-ridden that your interpreter cannot hear the original message or technical glitches that cause you to stop and start your presentation over and over again.
CCA can provide an array of state-of-the-art equipment, ranging from soundproof booths and high-tech headsets to infrared emitters and portable transmitters for interpretation during tours or demos. Included in the price of our rentals is complete AV equipment support and experienced conference technicians who monitor your equipment function from event start to finish.
Contact Chang-Castillo and Associates to experience flawless translation and interpretation services
Contact us at Chang-Castillo and Associates to discuss your translation and interpretation needs while in Brussels. We will be happy to put together a package that meets your needs and your budget. Give us a call at +1 (877) 708-0005 or email us: info@chang-castillo.com.