San Jose Translation and Interpretation Services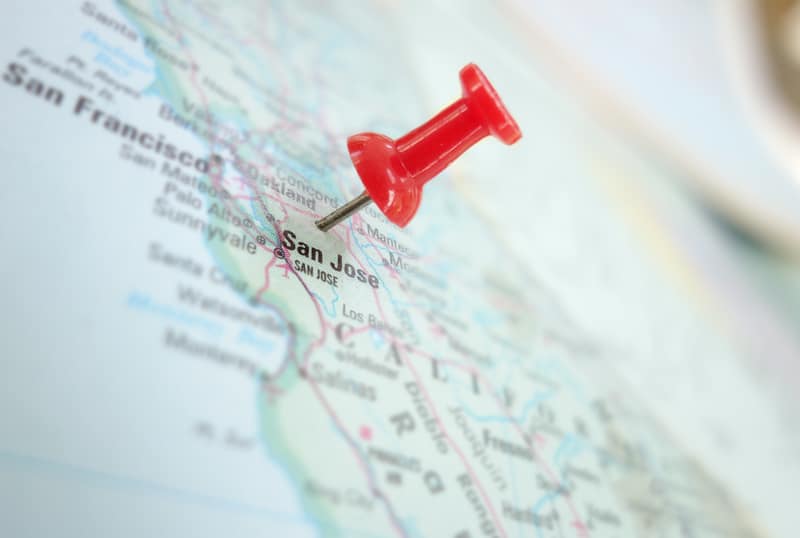 San Jose is located in Santa Clara County and is considered the capital and heart of Silicon Valley. Thus, it is a popular destination for multinational professionals. Host to an international airport, multiple luxurious event venues, and some of the most recognizable digital monoliths – the Fortune 1000 – of the 21st century, the Santa Clara Valley also benefits from nearly one-third of all of the investment capital dollars spent in the United States.
Stanford University, the Stanford Industrial Park, Cisco Systems, Adobe, Netflix, eBay, and the Googleplex are just a few of the world-famous testaments to the world's most innovative pioneers of science, medicine, and technology. Is your brand ready to stand out amongst your competitors at a San Jose-based summit, conference or expo? Chang-Castillo and Associates (CCA) is a leader in language services solutions, and our professional translators and interpreters are here to assist you in multiple capacities.
In addition to translating documents, serving as both simultaneous and consecutive interpreters and providing high-quality interpreting rental equipment, we're also happy to work with your team to learn more about the complex business culture of your target audience and help you create a local, free-time itinerary in line with their interests and tastes.
Technically-perfect and entirely accurate translation services you can trust
The translators at CCA are all native speakers, which is especially important when you need translations that are culturally sensitive to the target audience. Odds are, though, your business in San Jose requires some level of technical or niche-specific expertise, so our translators are industry experts as well.
The result is that your final translated documents are technically perfect, and as accurate and fluid as if they were written in the target language from the get-go. Our team of translators is committed to your brand's reputation and your company's success. That's why each of your projects runs through a three-tier process – the equivalent of quality assurance for translation professionals.
First, under the direction of an experienced project manager, your documents will go through their first round of translation. Second, another professional translator will edit the translation and work with the PM and the initial translator to correct any technical, spelling, grammar or fluency issues – re-working anything that could be better or more accurately translated. Finally, we review the entire project and make any final proofreading, formatting and technical adjustments as needed.
Our translators will ensure the documents are all well-organized and clearly labeled or we're happy to accompany you to the event to ensure the right documents arrive in the right hands according to the event or presentation's script and timeline.
Is this the level of attention and professionalism you desire? Contact CCA by phone at +1 (877) 708-0005, or get in touch with us online to discuss the many ways our translation team can accommodate your representatives, colleagues, clients, and prospects during your upcoming events.
Work with interpreters who can be as formal or as casual as they need to be
International corporate events often include both business and pleasure. This requires flexible and astute interpreters who can accommodate every manner of event. Our team of experienced conference interpreters is just as adept at simultaneous interpretation for a multi-session summit as they are to slip into their golf clothes and accompany you onto the green or to facilitate conversation at an event's business lunch.
Each of the interpreters working for Chang-Castillo and Associates has impeccable credentials; more than that, they have an unrivaled desire to integrate as seamlessly with your team as possible so communication between you and your target audience(s) is as natural, fluid and brand-worthy as possible.
CCA's interpreters have:
Graduate degrees in conference interpretation from accredited universities around the world.
At least five years and/or 200 days of simultaneous and consecutive interpretation experience at the conference level.
Affiliations, memberships and or certifications with or from globally renowned organizations such as AIIC, TAALS, the U.S. Department of State, the European Union, the United Nations, and so on.
We assure you that working with the interpreters at CCA will elevate your experiences and connectivity at your upcoming San Jose event, as well as future events held anywhere around the globe. Contact our interpreters to get a competitively-priced quote and ask us about our packaged language solutions which make the total price even more affordable.
High-quality interpreting rental equipment you can count on 24/7
Never trust your impression, legacy, and ability to communicate with important international event attendees on the equipment provided by the venue's hosts. While they mean well, the reality is that they are event hosts first and foremost, and the condition, availability, and consistency of any interpreting equipment they advertise is secondary, at best, and most likely falls further down on the priority list.
At Chang-Castillo and Associates, we offer high-quality, impeccably maintained interpreting equipment and we're happy to rent it to you as part of your professional interpreting services package, including everything you'd ever need: soundproof, UN-style booths, headsets and microphones, portable headsets/mics for demos and tours, and more. Our equipment is also backed by the onsite tech professional who's there to address any issue that may arise, so your communication lines remain clear and static-/glitch-free.
Teleconference services mean nobody is left out
Finally, our innovative telephonic platform allows you to connect in a more personal way so that nobody feels left out.
Did you miss out on meeting with one of your more desirable contacts? Was someone unable to attend this year's symposium? Are you interested in continuing the conversation with a contact you made while in San Jose? Teleconferencing is the answer to all of the above. Our platform is compatible with the presentation of your choice, and it can be paired with translation and/or interpreting services as needed. Like our rental equipment offering, we always have tech support to facilitate the teleconferencing event from start to finish so you can relax and take care of business.
Contact Chang-Castillo and Associates to learn more about our platinum-standard language solutions and how they can be of assistance in San Jose, CA and beyond.